There are only a handful of armies left to get a codex in the Grimdark – so who should get the next Campaign Boxed Set? Let's see if we can't piece this one together.
Games Workshop is quickly running out of codexes to print for 40k (that's a good thing). We're also deep in the middle of a 40k lull of releases (still waiting on the Canis Rex kit, btw). So if you're Games Workshop this seems like the perfect time to take a step back and think about future products like a new Campaign Boxed Set. So if you were going to design a set – what armies should you feature?
Looking Back To Look Ahead
Forgebane was a pretty smart set. It came out at a time that allowed it to showcase the Necrons (who had a codex on the way) and it also teased new units like the Armigers. Those Armigers were a BIG clue that Imperial Knights had more in store and they sure did! Along with the juicy narrative bits, it was a pretty great box overall. Great models, previews of things to come, and more lore – that's the perfect template for the future of Boxed Campaign Sets.
So who's on deck for a new codex? Well, we have a pretty good indicator: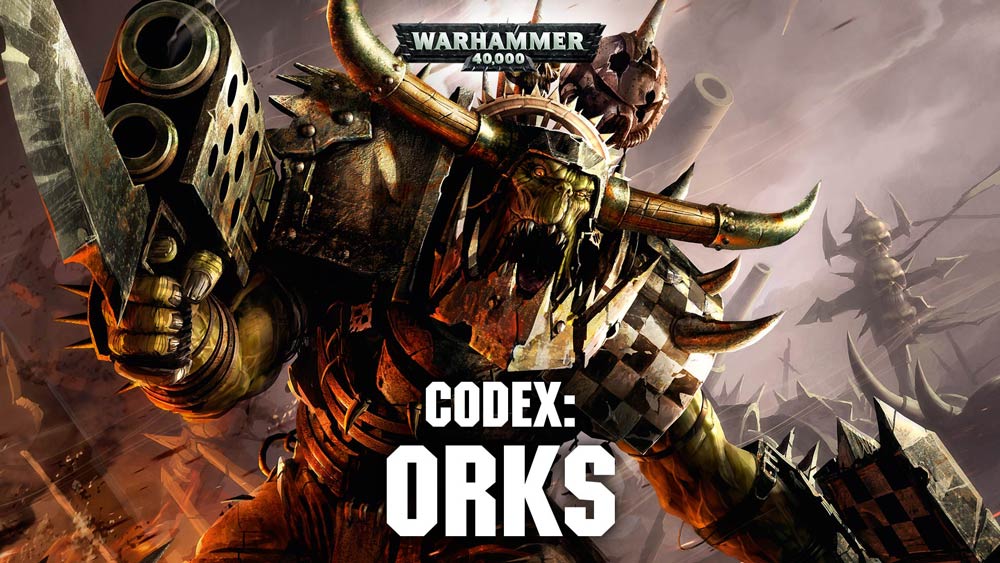 At the UK Gaming Expo, GW teased Space Wolves, Orks, and Genestealer Cult. But what about the Ynnari? That's kind of a big deal to skip out on.
Space Wolves
Orks
Genestealer Cult
Ynnari
Sisters of Battle (2019)
Now from that list we can see some pretty clear lines – it's basically Xenos and Imperium. However, I'd just like to point out that one pairing has been done before: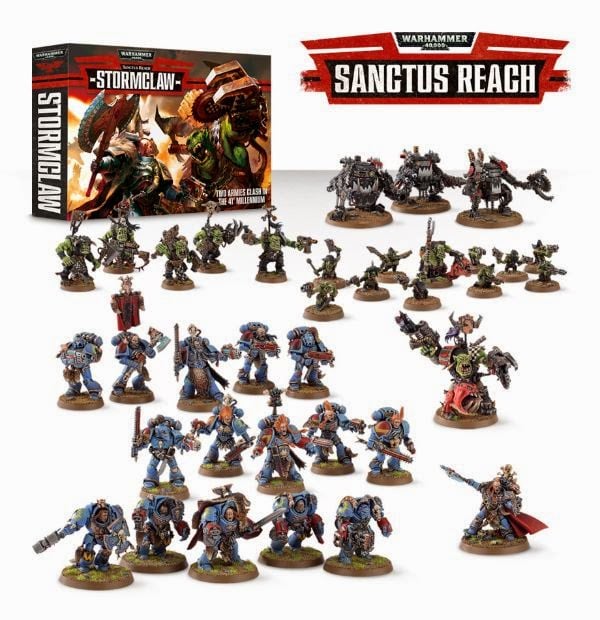 I've written my thoughts on that box combo already. It's been done before and I don't think we need a rehash, please. So let's just table Stormclaw 2.0 as an option.
Another factor I want to consider is the release date of this box. GW just closed out their fiscal year. So that means this fiscal year is kicking off with AoS 2.0 in the summer and we can expect something big 40k related for the fall/winter.  A Boxed Campaign Box would be perfect for that timeframe. So does it make sense for a Sisters box set? Well GW has already said 2019 as that release date, so if the box comes out this year we can cross them off the list.
Personally, I'd rather NOT see another Imperium vs Xenos box. And following the train of though listed above, it seems like a Xenos vs Xenos box set is in order!
Ork vs Genestealer Cult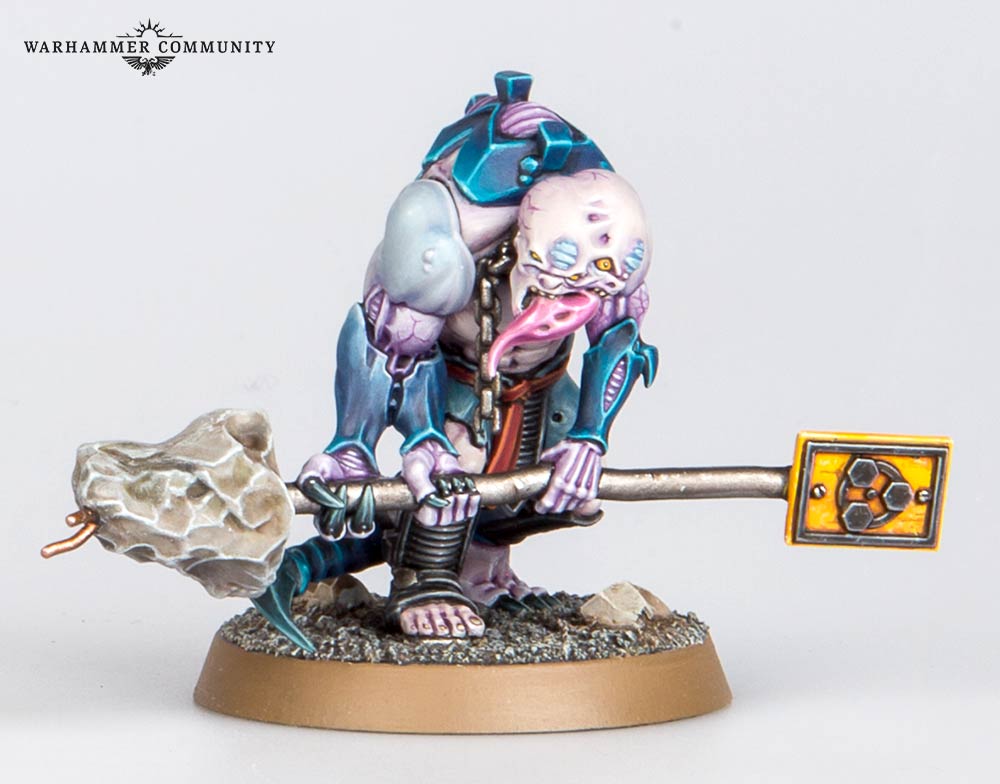 If I can't get an Octarius War, I'll settle for the next best thing! Like it or not, Genestealer Cults are technically Imperial citizens – until they go into open rebellion. So what if the situation is that an Ork WAAAGH!!! has come to a system with a GSC infestation. From a narrative standpoint, it works. Plus that would be a sweet way to tease a GSC Lord of War option – or maybe an allied Tyranid one? I'm just tossing that out there. C'mon GW, make it happen.
Ynnari vs Orks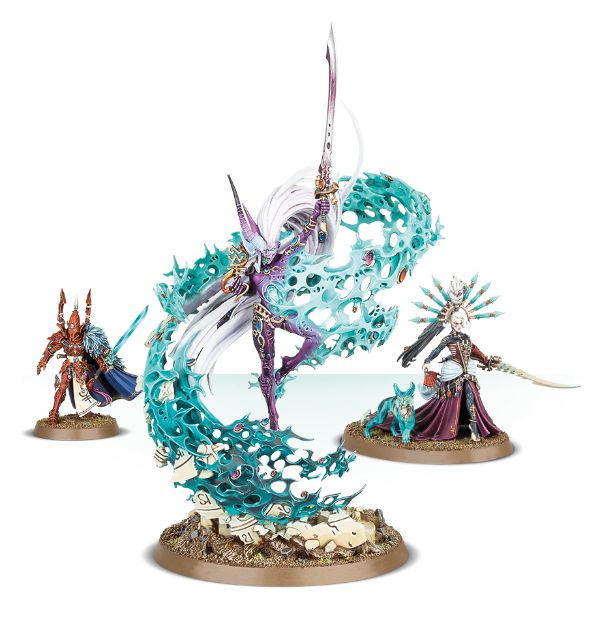 Ork Players, I'm (not so) secretly rooting for you. If nothing else, I want you to get featured in the next box. And one faction that I'd love to see as your punching bag is the Ynnari. Why? Cause it's actually a classic match-up. "But the Ynnari are a new-ish faction, how can that be a classic match-up!?" Because they are really just Aeldari with different rules. Orks and Eldar have been going at it for longer than the Imperium has been around. It doesn't get much more classic than that. I'm sure that the writers at GW can put together some reason for them to fight. Maybe Ghaz thinks the ultimate challenge to his power is the Ynnari Goddess of Death herself. Boom – steal my idea GW. I take payment in the form of plastic kits.
Genestealer Cult vs Ynnari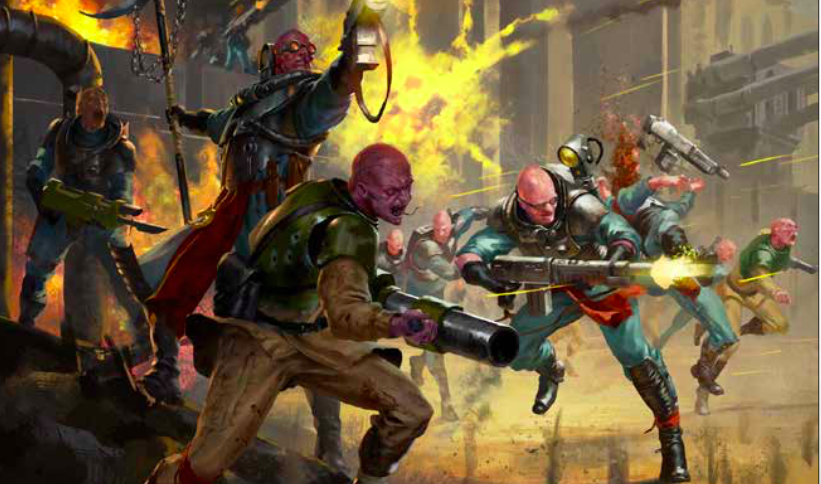 I'd be okay with this option, too. Both factions have some of the newest and tricksy-ist rules around. I think that would be the main problem with this boxed set – it's not very "new player" friendly. It might be too many special rules to toss out at once. But if we are going to go with them, all it takes is for the rumor of a Crone Blade to be on a world with a GSC infestation. Now it's not just a magical quest to find a relic of power, but now we've got the added pressure of an imminent Tyranid invasion, too! …Okay as cheesy as that sounds, I kind of want that to happen at least from a Lore standpoint.
A New Challenger Approaches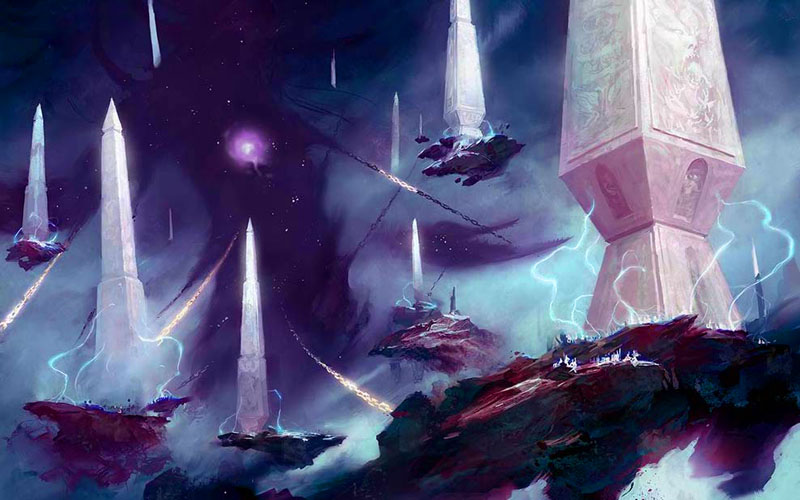 Let's toss out everything I said above. Let's assume the new boxed set is coming out in 2019 and the doors are wide open. What better way to usher in the new year than something totally new and unexpected:
Slaanesh Vs Sisters of Battle
Go ahead and TRY to tell me that a Campaign Boxed Set of new Slaanesh and new Sister of Battle wouldn't sell like hot cakes. That's one explosive way to kick off the new year – it would be a MASSIVE fan pleaser and I'd put money on it having a nice boost to GW's bottom-line.
Alright Folks – I'm kicking this over to you. If you had to design a new boxed set for 40k and you wanted to feature an army that hasn't been done yet, what would you pick? Let us know in the comments below!