Need to spice up your game night? Lets look at some different ways your can play 40K.
Whether you play using narrative, open or matched play rules its a fair bet that most of your games of 40K are traditional one on one games.  This doesn't always have to be the case however. There are numerous ways to play 40K form traditional matched play, to Kill Team to Apocalypse Campaigns. While many of these are built for two players many can work for more. So if you are looking to switch things up and have some fun with 40K, lets take a look at a few ways you can spice a game up.
Apocalypse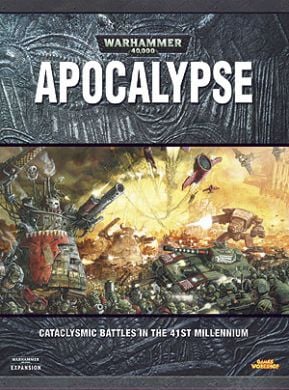 Long before official rules for Apocalypse where published the fabled Mega-Battles of old were top of the gaming pyramid. Like the Titans that often partake in them Apocalypse Mega Battles are larger and far more deadly than your standard 40K game. Apocalypse games come in many shapes and forms, from two players fielding their entire collections alone, to dozens of players using normal sized armies. The one they have in common is they are larger in size and scope than your normal game.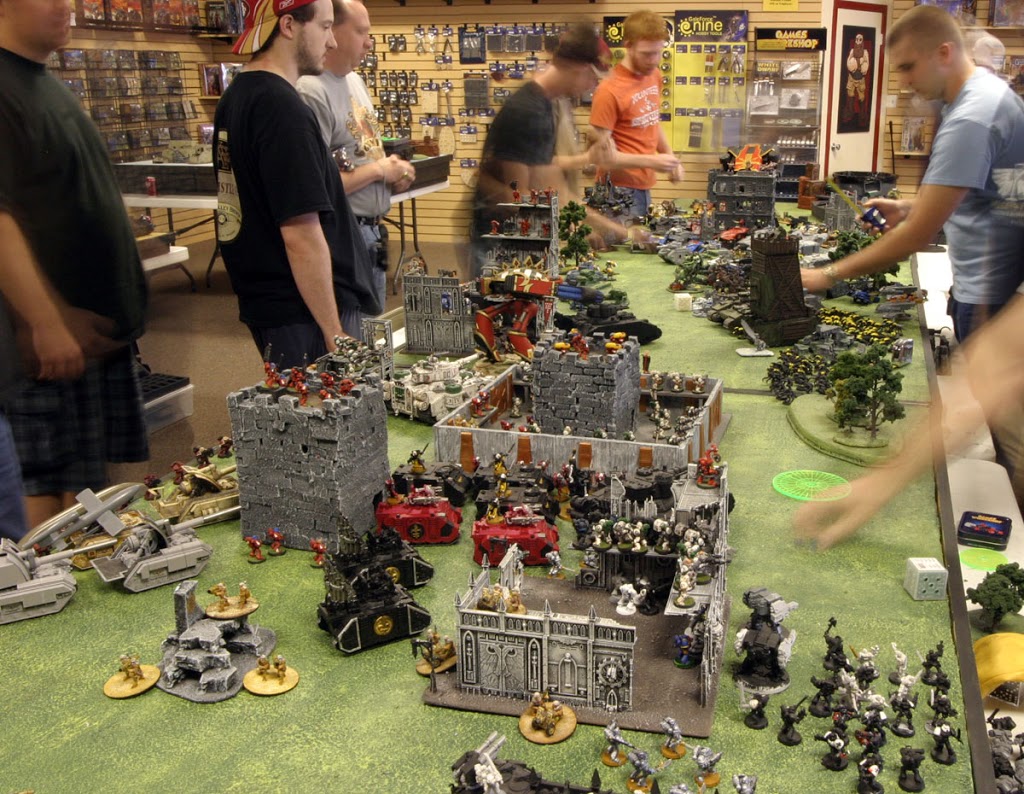 Various editions of 40K have had more or less support for Apocalypse battles. 8th doesn't have a lot of support for it yet, but less needed than in the past as most big units have rules. Still fighting an Apocalypse battle is pretty easy. Get as many people together as you can, pick sides, build some massive armies and duke it out. Be warned, these games can be long and involved but there are few better ways to experience the sheer scale of what 40K can be.
Knight Fight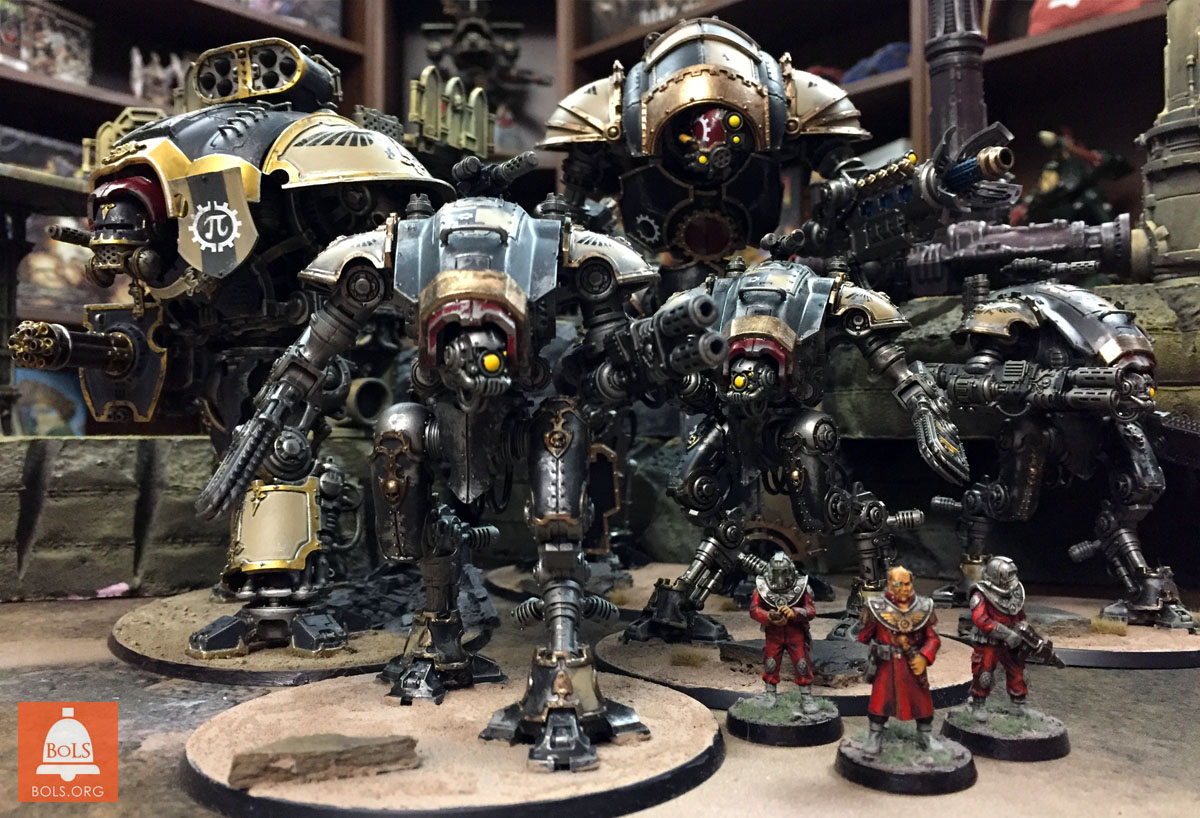 The new big robot kits GW has been putting out are a lot of fun to play with. What better way to use them than in a massive free-for-all with only these guys? Think of it as giant rock-em-sock-em robots. We did just that the other week, taking the new Imperial Knight Codex out for a spin with our Freeblade-Free-For-All. This is a fun way of getting a lot of players together and battling it out with big robots.  You can find the rules: here.
The Old Free For All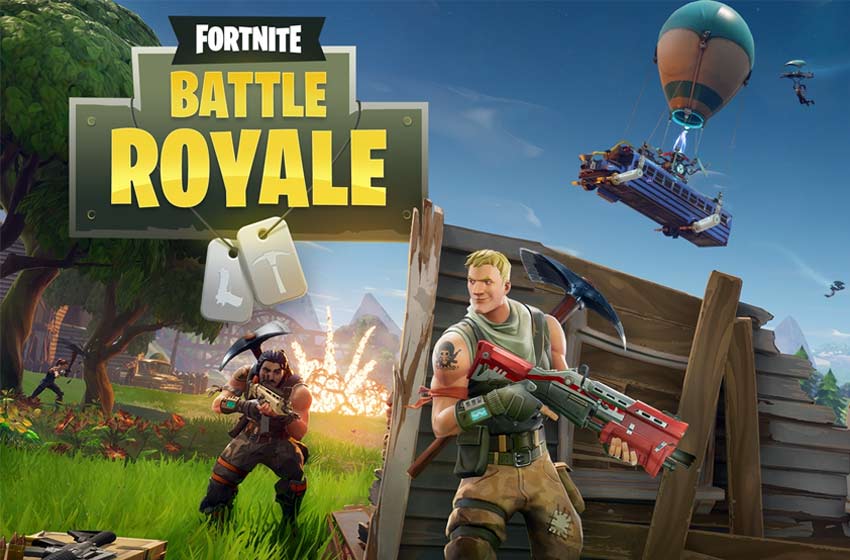 I think the kids these days call them Battle Royales? I'm not sure, my Japanese is horrible. 
Some of the most fun times I've ever had playing 40K were doing Free For All games we used to run at our FLGS. The idea behind these is pretty simple and fun. You get a massive table, and as many players as you can. Each player gets to take a small force. We used to play at 500 points but this was back in 3rd Edition and armies were smaller then, it might be good to lower those points. Each player sets up around the edge of the table, normal with 2 feet along the edge and up to a foot in, but this can vary. There are no formal teams.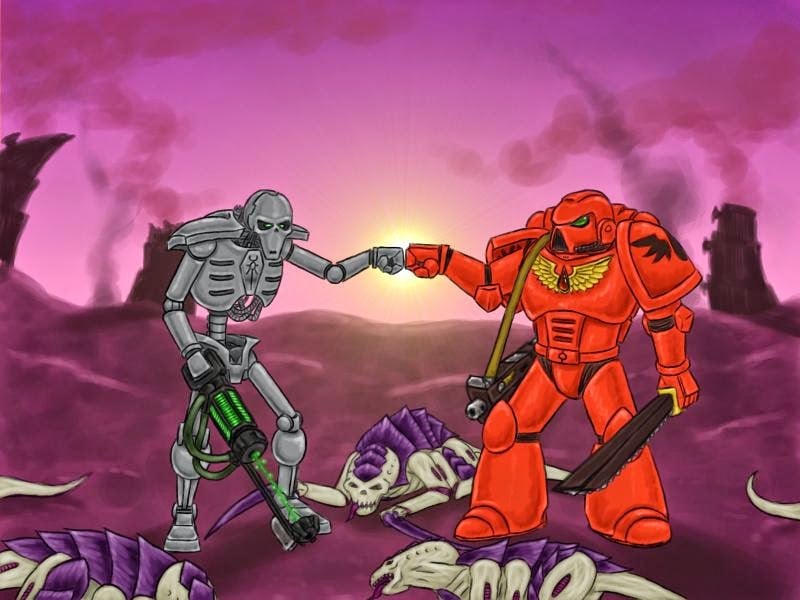 None of that now. 
The center of the table should have a LOT of terrain and scattered among this should be objectives. When a unit claims an objective they can either turn it over or roll on a chart, depending on your preference. Some objectives are prizes, we used to have a $5 or $10 entry free and the objectives were worth store credit. Other objectives can be traps, with effects that range from damaging the unit that picked them up to unleashing a horde of neutral demons on the table. If I unit died it dropped its objective an another unit can pick it up. At the end of the game players redeem any objectives they hold.
There are some more details you can work out, turn order, etc. but the main idea if for the players all to be racing towards the center of the table trying to snap up connectives and survive. Players are free to make ad hoc alliances, or offer themselves up for mercenary work. Back in the day a few of us used to bring Basilisks to these and sell shots off to the highest bidder. Nothing like thinking you are safe with an objective only to have fire rain down on you from across the table at the direction of a player you've never met! These games again are long, but worth it when done well.
Small Team Games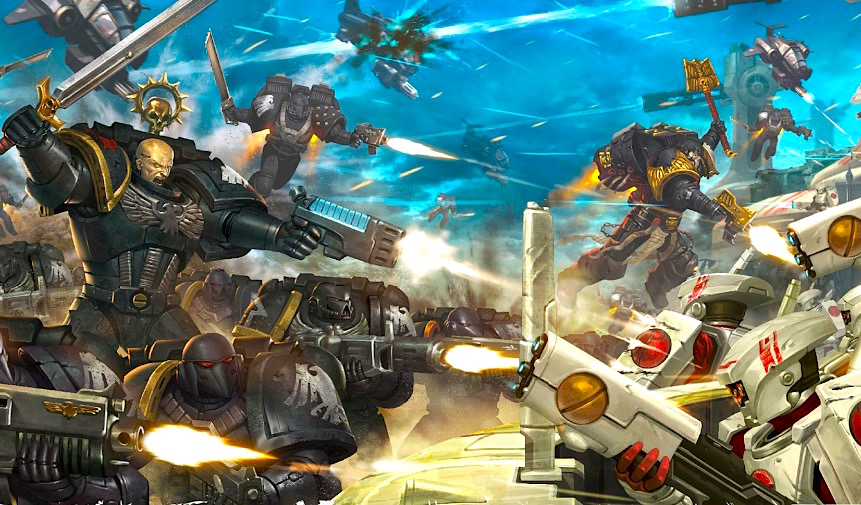 If the normal 1 v 1 is getting stale for you, why not try a 2 v 2 game? These don't have to be large Apocalypse games either. You can play a normal 2000 point game with two players on a side. Each player simply takes a 1000 point army, or controls half of the 2000 point game and they teams fight it out. These can be a lot of fun for multiple players and go by pretty fast.
Linked Games/Commander Games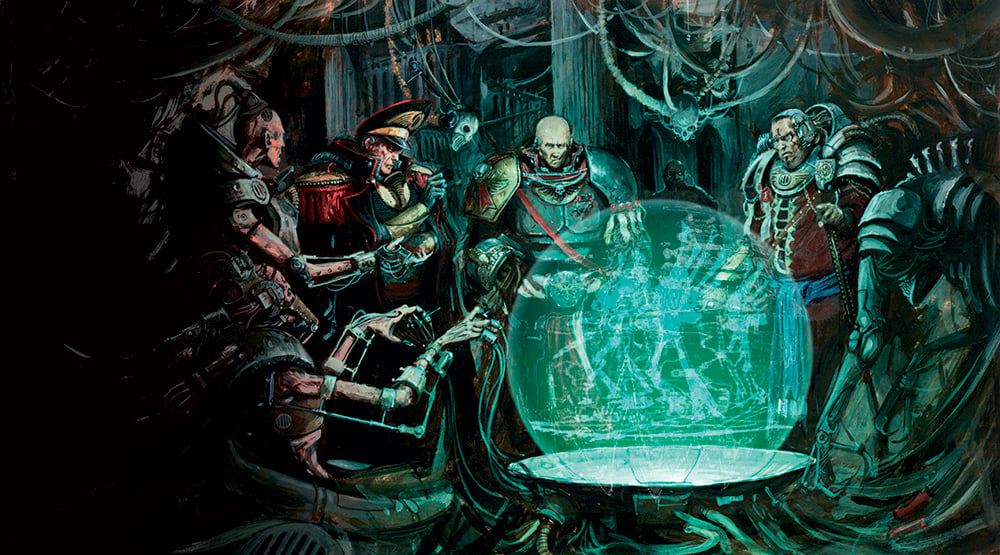 Another version of team play is a when you have a larger team with a commander. In the case the teams might have 2-3 players on them and an additional person acting as commander. Here the commander isn't actually playing the game, but rather giving orders. At its most complex and fun the commanders of the two side won't even be in the room that the game is taking place in. They can only "talk" to their army using some agreed upon form of communication. Texts and pictures works well, but you can go all out and require hand drawn maps and written notes.
If being a commander seems too boring, you want to play after all, its easy to have the two commanders play their own game in the other room. This is best done as a smaller game, so they focus on the other game as well. This game should have some effect on the main game. Maybe in game objective the commander gains lets him give abilities to his army. Even better is have the two commanders play a game of Battlefleet Gothic. Now thats Pod Racing.
Beerhammer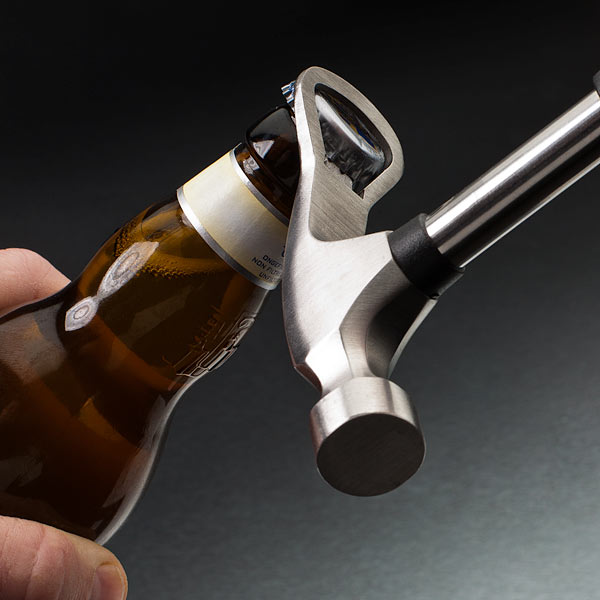 That's not what I meant, but its still pretty cool. 
Beerhammer is a traditional ceremony that  combines adult-beverages and 40K into a semi-religious experience for some. The idea here is simple you a normal 40K game, but you drink alcohol at the same time. Of course there is a catch. Each time you finish your beer you can place the bottle or can on the table, as impassible terrain. Need to stop that charge? Chug a beer and place in between the units. The bottle can be place at ANY time interrupting the game in a dramatic fashion. Beerhammer is best played as a team game, so that no one dies. You can of course substitute other drinks for beer, placing bottles, cups or can on the table, though beer is the most convent.  A good game of Beerhammer leads to an unforgettable night that you won't remember in the morning. ~Drink responsibly everyone, and of course adults only.
…And Many More
This is just the tip of the iceberg really. There are more ways to play 40K than I can count. So get out there, thinking up a new twist and get player.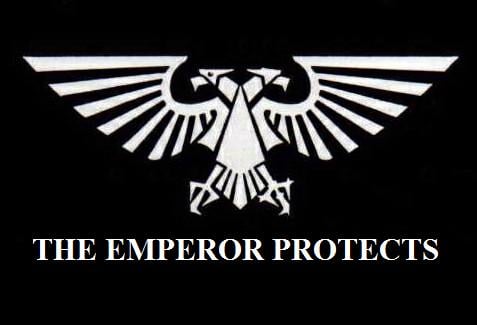 Whats your favorite way to play 40K? Let us know down in the comments!