It's time for a thought experiment – let's pretend we can leap forward in time and let's survey the landscape of Warhammer 40,000 in 2019.
We're leaping forward to 2019 and Warhammer 40K 8th is complete (at least in terms of rules). All the codexes are out. We've even got plastic Sisters of Battle. So what's next for the franchise? That's the question we're looking at today.
Games Workshop is a business – they have a board of directors and shareholders to answer to. Like it or not, they want to sell you all the plastic you can afford. Sure, they want you to enjoy it as much as possible, but that's what drives the "company" of Games Workshop: Money. Just like any business out there, they need to create products for you to buy – that's where we're making our first stop today. What new products are we looking at from GW – specifically for Warhammer 40k.
First and foremost, a Chapter Approved. We know that the plan moving forward is to release these yearly so we can pretty much count on a Chapter Approved 2019. It will have the typical points tweaks for Matched Play, a ton of scenarios and tips on how to run Narrative/Open Play games (that are actually a lot of fun, but will unfortunately get ignored by everyone at your FLGS game night. Maybe this is the year you start your own campaign. Anyways…) We can also lump any FAQs in that tub as well.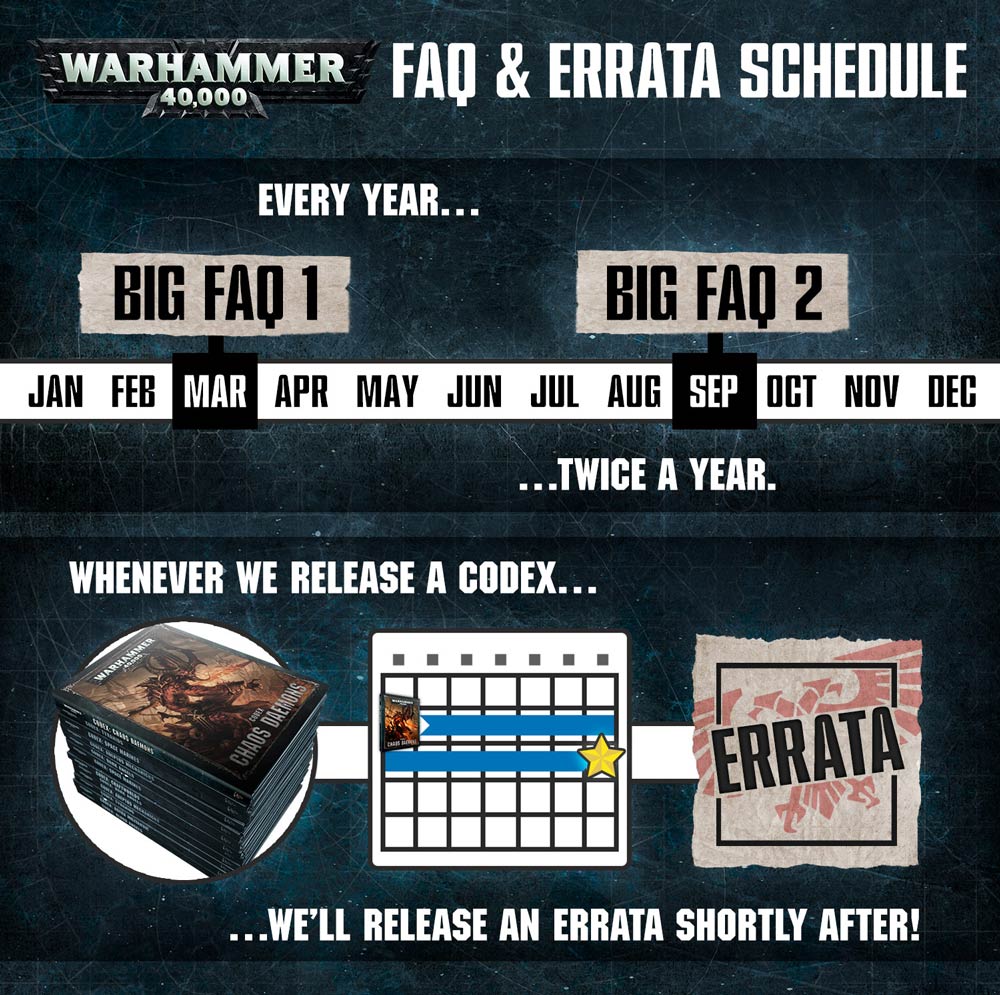 The next big question I have is what other products will we see? Let's assume for a moment that GW doesn't blow-up the galaxy and start 40k 9th. With all the codexes done, what's next? MODELS. If we take a look back at this year and last year, we haven't seen a ton of 40k kits. Yes, we've had some big releases along side the codexes, but not every army got new stuff. It takes time for the sculptors, artist, and designers to get those ideas spun up in plastic. And then you've got manufacturing and all those woes. Maybe GW has been quietly working on all those products this year (2019). "Give the fans the rules and codexes now (2018) and then we hit them next year (2019) with a tidal wave of new miniatures."
So who's a likely candidate to get some new models?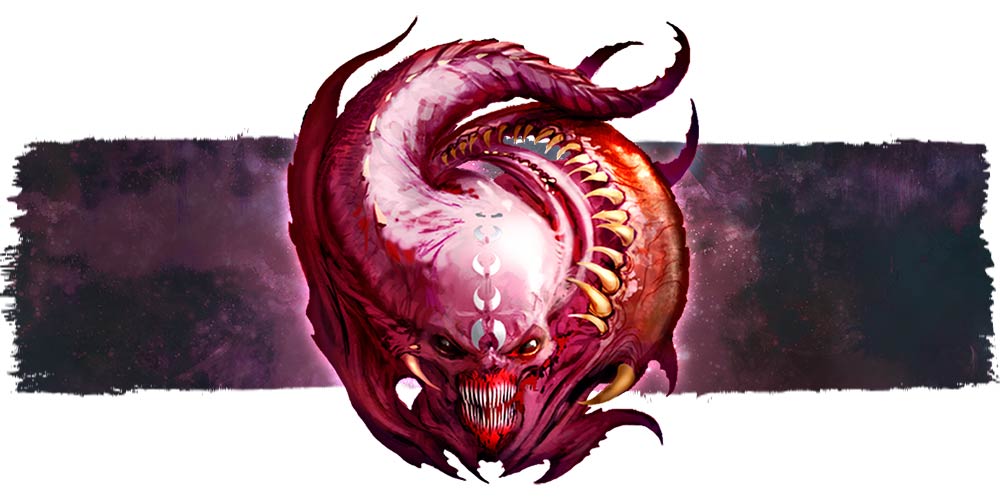 Yeah – that's right. Slaanesh is primed and ready to make a comeback in 2019. Think about it – We've had Khorne, Tzeentch and Nurgle. And those have typically kicked off the new year. And Slaanesh doubles up as an AoS release, too. Seems like a natural fit. Sisters vs Slaanesh? Now that's a box set that will fly off the shelves!
But that's not all. Because the codexes are out and we need ways to get new rules for these units Games Workshop could very easily put together new Campaign Boxes. Look at Forge Bane: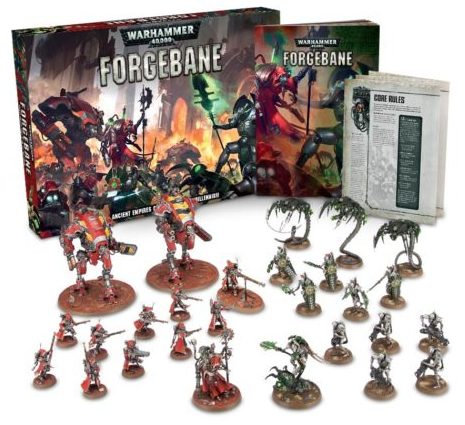 Not only is it a great launching point for new players, it also comes with new models and their rules were included. GW could put together these type of combo boxes for any new models. All it takes is the creative writing team to create a reason for them to be in the same Campaign box and BOOM – new releases. Eventually those new models also come out as kits and those kits also have the rules in them now. But if you want the points, you have to get Chapter Approved 2019.
They are going to need a lot of these new "Starter Boxes" if their YA imitative works out too. Get prepared for an influx of younger gamers wanting to play 40k:
We could also see the return of "supplemental" codexes a la Black Legion, Khorne Daemonkin, Traitor's Hate/Angel's Blade. Another round of books that could come out and with models as well.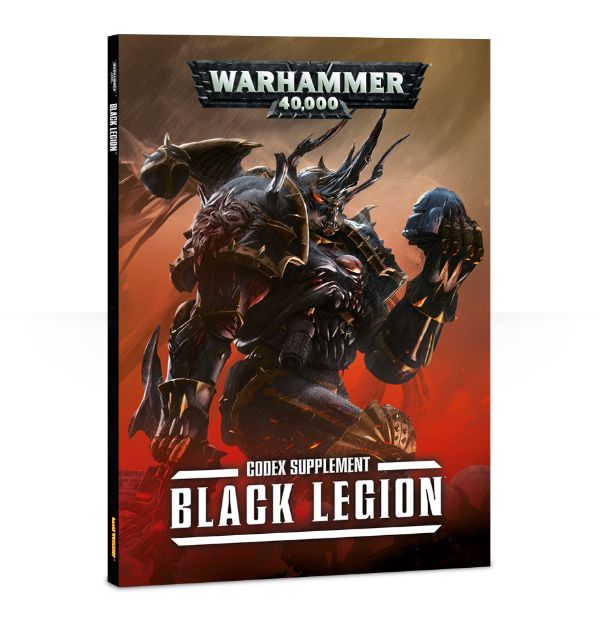 These type of books also make it possible for those new Triumvirate-style boxes. We've been hearing rumors for a long time about some type of Chaos-Triumvirate led by Abaddon. In 2019, we might finally get that.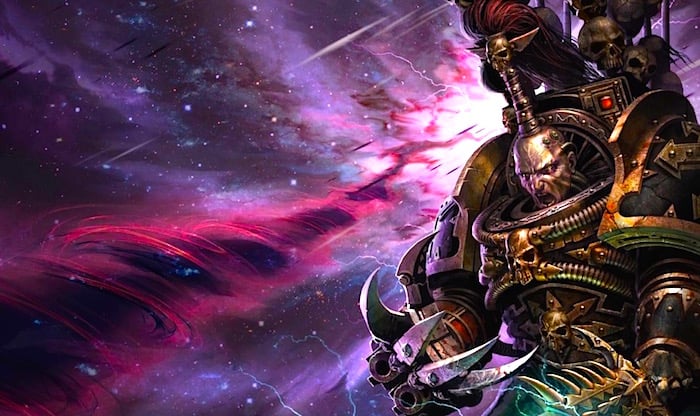 Is he still 0-13, or did it get retconned to 1-12? I'm confused.
I also think we can expect the plot of the galaxy to keep moving forward as well. I'm expecting things will get more grim and dark with scattered points of light around the Imperium. The Blood Angels and the Space Wolves are two big named Chapters that got hit pretty hard. I wouldn't be surprised if we see more of them both in 2019. I also wouldn't be surprised if we saw a few more primarchs show up as well. Fulgrim is the champion of Slaanesh, and Leman Russ seems like another likely candidate. Then again, we don't know what kind of stuff Cawl and Robbie G have been up to either and Vulkan is eternal after-all…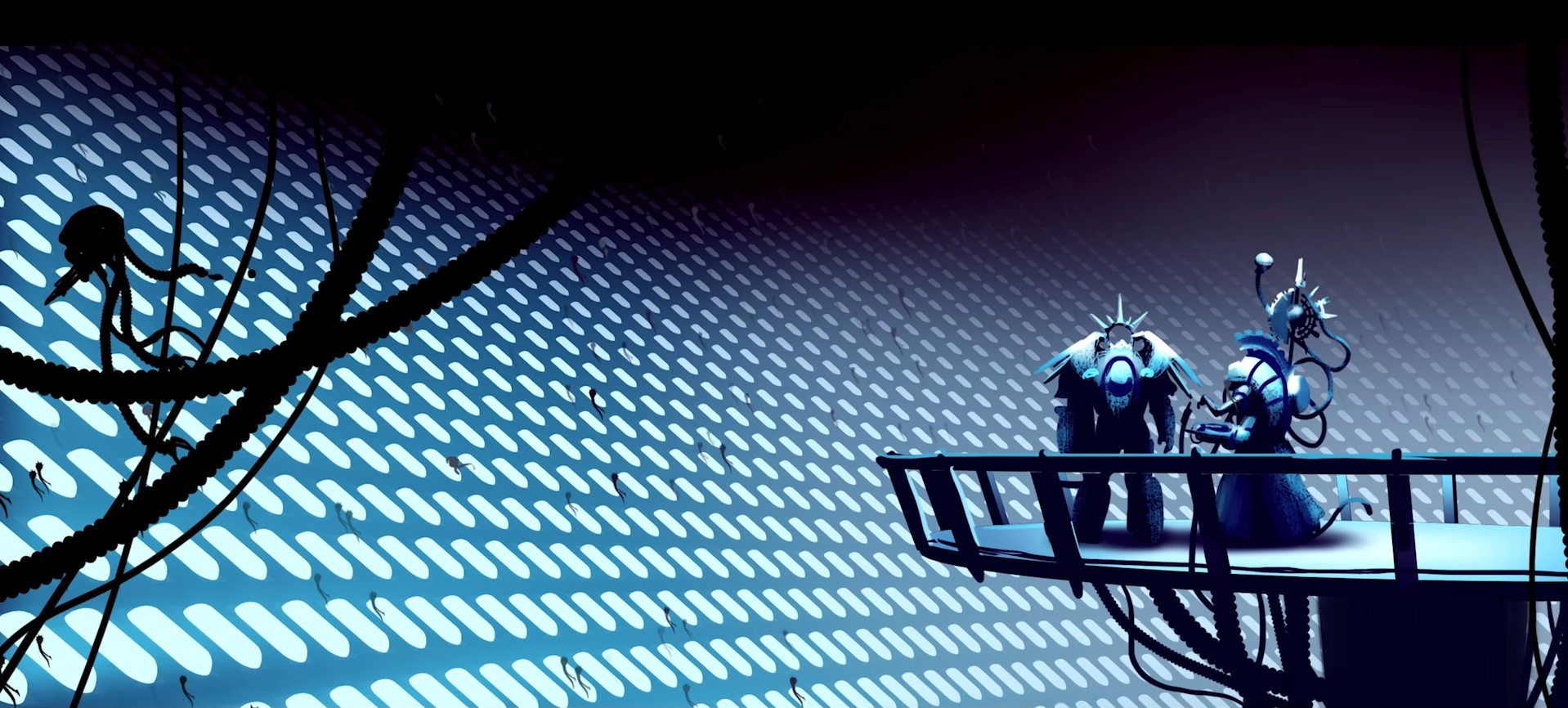 Let's also not discount the Xenos following. Aeldari, Tyranids, Orks – all of those factions (and allied sub-factions) are ripe for exploration as well. Tyranids (and Genestealer Cult) need a new Lord of War in plastic ASAP . Orks could be getting a whole lot of love with new kits this year and possibly next, and Aeldari? The Ynnari faction needs to get a rules/models to make them different and distinct.
Finally who knows what the impact that the Adeptus Titanicus relaunch could have. The love for giant robots is strong in the 40k community! Basically, all of these areas are fantastic places GW can explore for big plastic kits in 2019. I can't wait to see what they have in store for us!
What do you think GW will release in 2019? What new kits are you hoping for and what new products do you think they will launch?