The line between heroism and heresy is razor thin, Loremasters. It is important to be ever on your guard against the traitorous Xenos and the Ruinous Powers, even something as simple as a letter can lead to the doom of an entire world.
Yes, Loremaster-initiate Crenshaw, this is to do with the fact that you addressed the visiting Magos Biologos as a Magus–we recently received a lengthy diatribe, in binharic no less, about the proper address for a Magos, and had to provide reassurance that you were in fact a pure human, and not a member of a genestealer cult. That would doubtless make standing up to one of the greatest threats to humanity easier, heaven help the cult that recruits you, Loremaster-initiate Crenshaw.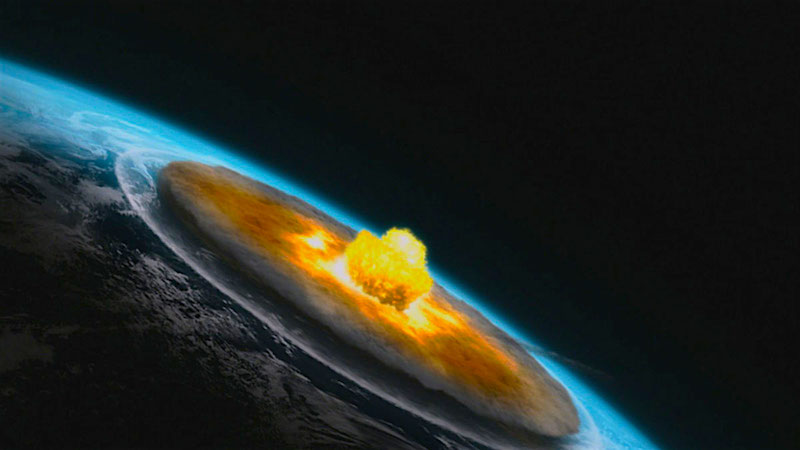 Why did he accuse of you this? You called him a Magus–a term that carries significant weight.
You absolutely can hear the difference. Magos or Magus, it's an important distinction. One is a high ranking member of the Adeptus Mechanicus, a devoted disciples of the principles associated with the Machine God, who has perfected as well as refined their field of expertise and become master of a certain discipline.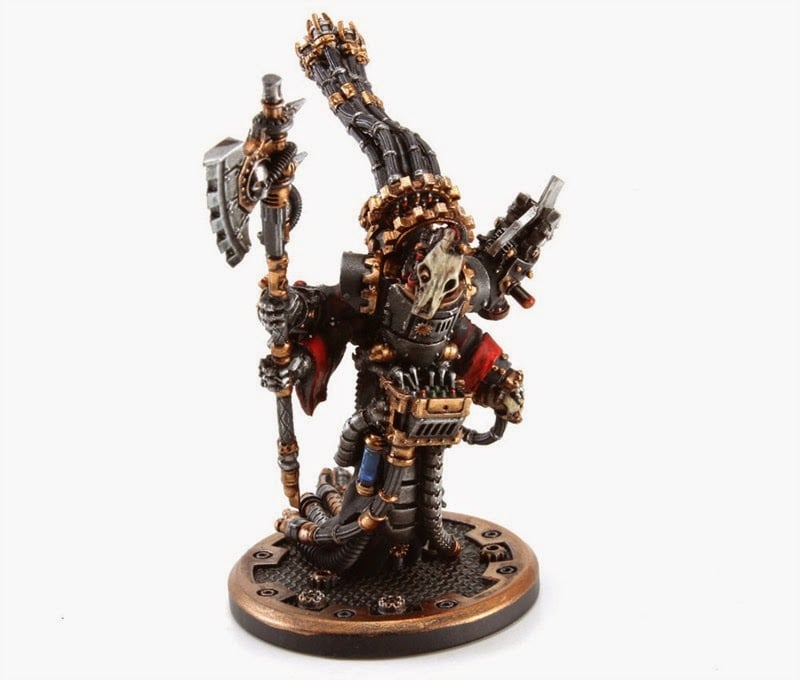 CLEARLY a human and not a multi-armed genestealer monstrosity.
The other is a vile xenos mutant, created when a Genestealer Patriarch infests an unsuspecting human populace with tyranid genetic material, and said material infects a person who would have been born a psyker. Decidedly unsanctioned, but powerful and charismatic, a Magus can be responsible for the death of a world. Empowered with psychic powers, who can pass as an intimidating member of the host species, recruiting more and more hapless victims whose genetic material adds fuel to the planetary consuming fire that is a Genestealer Cult.
A Genestealer Cult is a community of Genestealers, genestealer hybrids, as well as the completely human convert-hosts, infected victims and genetic relatives known as Brood Brothers, existing within another society.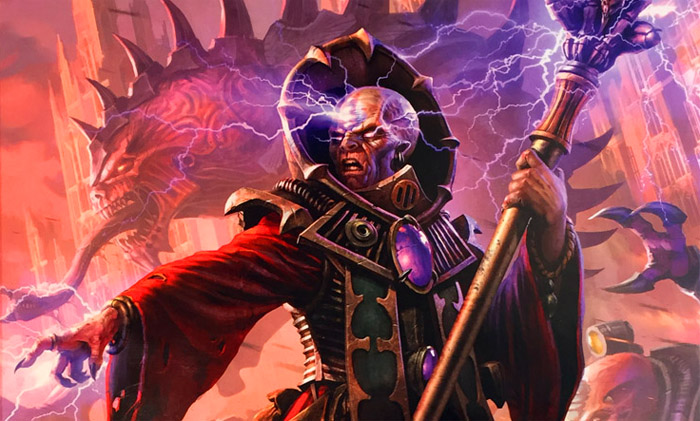 The Magus plays a vital role in infiltrating a civilized society. Due to his intelligence, charisma, appearance, and understanding of the society being infiltrated, he is well suited to his role as mouthpiece of the clan to the outer society. The Magus is a special mutation which appears in a clan if a psychically-active species, such as humanity, is infiltrated. As a Genestealer Hybrid of the 4th generation, he appears nearly human, although is invariably bald and heavy boned. He is highly intelligent and possesses formidable psychic ability. His "normal" appearance allows him to operate as the public spokesman for the clan or cult, which is disguised as a legitimate religious, political or social movement—a role which the purestrain Genestealer Patriarch cannot take.
The Magus is second in importance to the Patriarch; under these two individuals there is little hierarchy or leadership. Therefore, both the Magus and the Patriarch are the primary targets of Imperial Assassins. Killing both of these individuals would leave the Genestealer Cult leaderless and in disarray, allowing a military force to follow up and purge the mass of fanatics.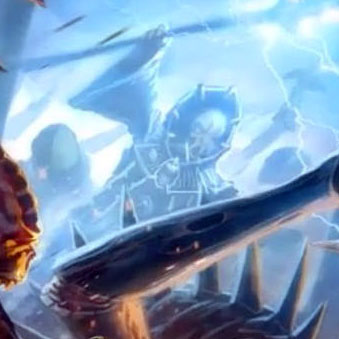 Magus' are always born from at least one parent who is a Psyker, and this combined with its xenos DNA makes the creature a highly potent psychic being. He can use his psychic abilities to coerce or enslave others to his cause. Should a Patriarch or Magus dominate a region completely, the psychic shadow that gathers around him will grow darker and thicker until it begins to coalesce. This ever-shrinking miasma hardens into a many-limbed form known as Genestealer Familiar that will faithfully serve its Magus.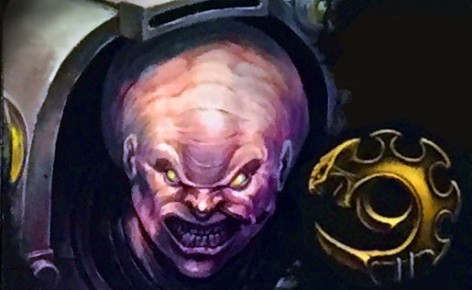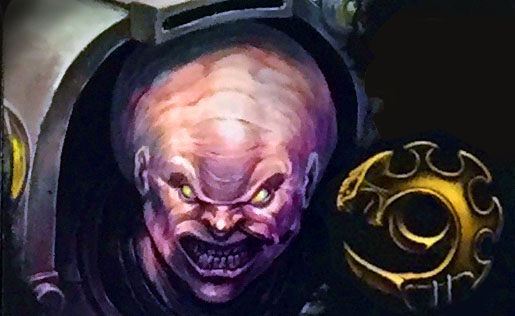 Their shadow in the warp serves as a beacon for Tyranid fleets–they are the public face of a foul scourge that invites little more than exterminatus. Fortunately, if they are slain, along with the Patriarch or a Hidden Primus, the leaderless cults are weak and can be dispatched by the Astra Militarum with "little-to-no" casualties (or less than 50%).
So let that be a lesson, fellow Loremasters, even the tiniest thing can lead to ruin. Or a six-hour conversation with a representative of the Ordo Xenos.