Malign Sorcery adds a ton of depth to the Age of Sigmar, overhauling the magic system with new rules–there's a lot to take in, but it makes the game richer.
Depth is one of the defining features of Age of Sigmar's second edition. It's been one of the least disruptive rollouts of a new edition we've seen in a while, just get the General's Handbook and go–but there's a lot of depth and tactical complexity hiding within the overhauled rules. It's there if you want it, the tricky part is it looks a lot like the old edition, and if you're not ready you might be caught off guard.
So let's walk through some of the big changes: Realm Magics and Artifacts of the Realm, and then of course we'll talk about Endless Spells some more, because they're both important to the game, but this weird little extra unit type thing as well.
First though, Magic of the Mortal Realms. So if you look in the Core Book, you'll find rules for battling on each of the realms. Whether the scorching deserts of Aqshy, realm of Fire

Or the floating islands and scrapyards of Chamon, the realm of Metal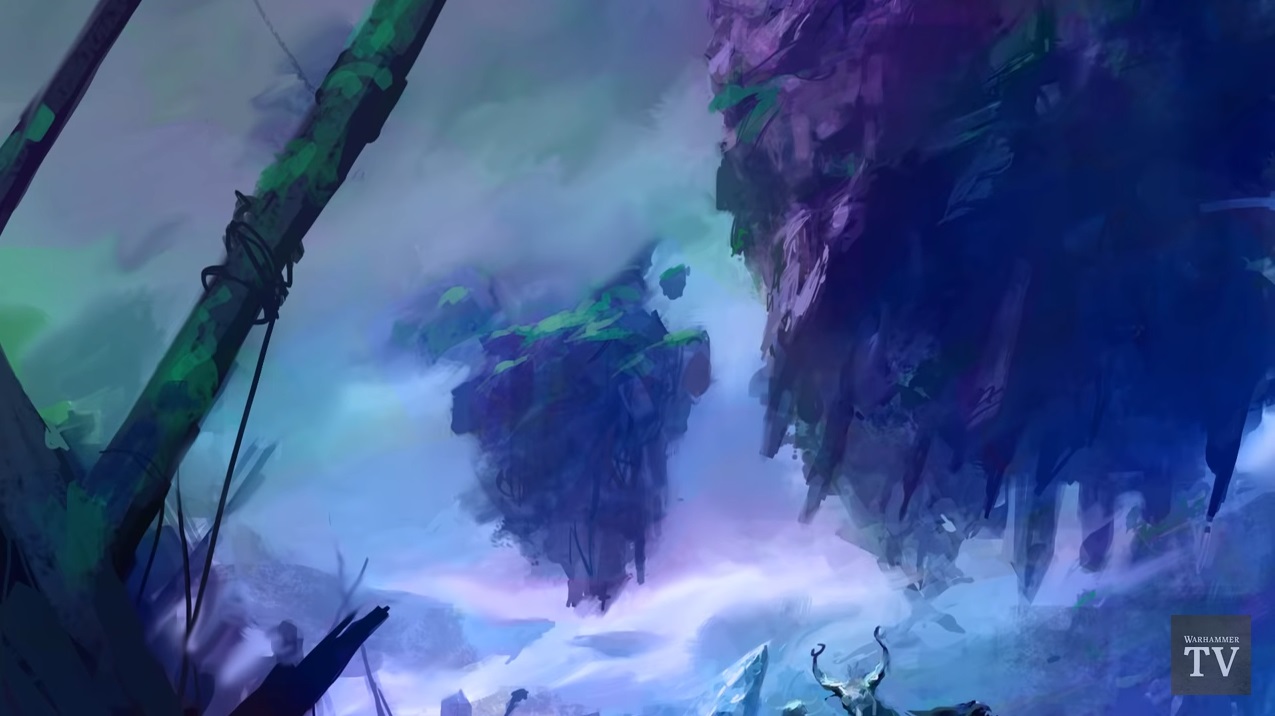 Or any of the other Realms, you've got rules that shape the battlefield. But the Pick a Realm step of the planning a battle might be skipped–after all maybe you don't care what realm you're fighting in. But that's where you're wrong. Each Realm comes with its own spell list–six extra spells that all wizards (friend and foe alike) have access to in addition to the ones they know natively.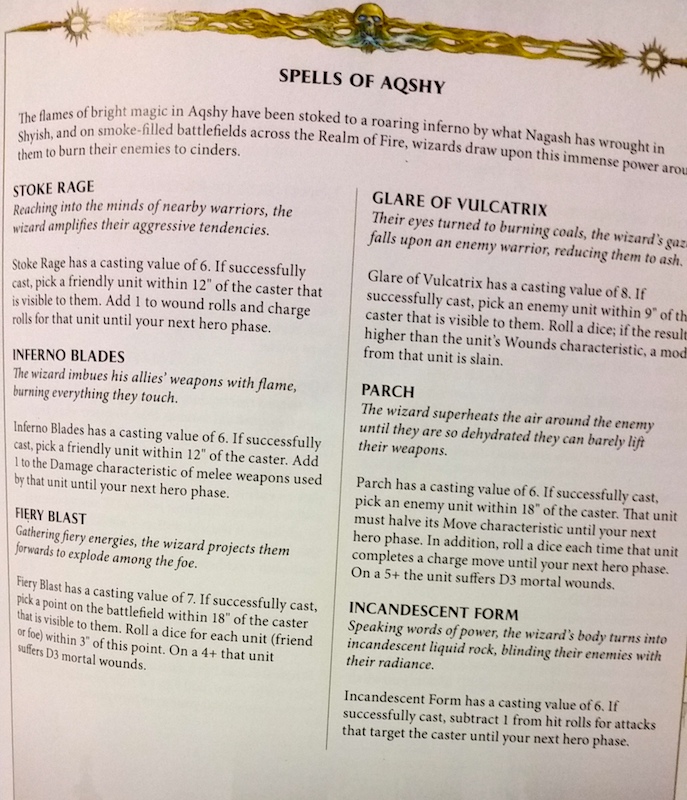 There are eight different realms, and eight different spell lists. And sure, some of the spells are similar–every list has at least one extra way of dealing a d3 mortal wounds. But there's a lot more complexity than that. Especially since your spell list changes depending on which realm you're fighting in–the same wizard might be able to cast Parch one game, and the next you'll end up with the Realm of Life, which, as you might imagine, changes what your spellcaster can do.
It's a lot to keep track of, because there are 48 spells altogether, and you don't necessarily know which ones you'll cast for a given battle. You can't rely on your wizards having them to buff key units–but you ALSO can't discount them, because there's so much variety in there, and power too if you can get them cast.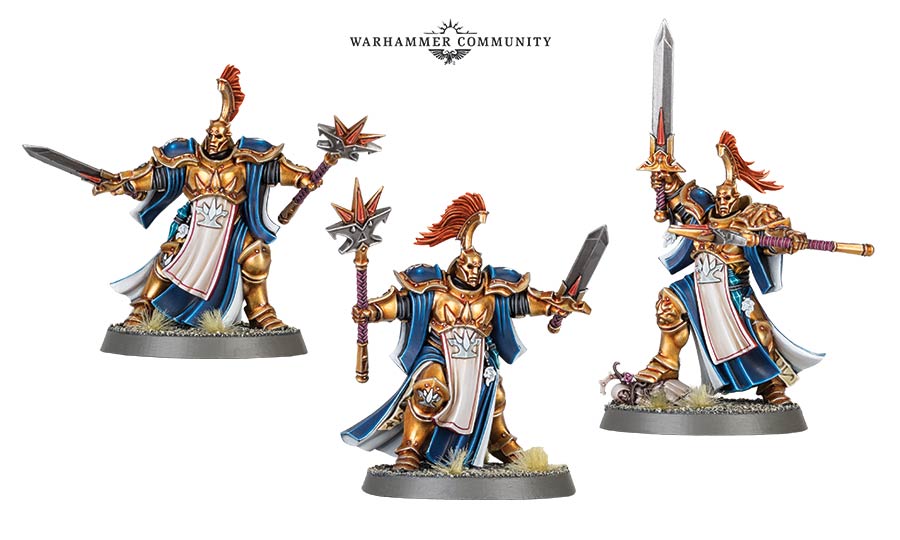 Spells are harder in AoS 2.0–especially with that 30″ unbinding range, but they're ultimately worth it. Incandescent Form can protect your casters, or toss it on Morathi when you're fighting in Aqshy for a -2 to hit before she transforms. Or Inferno Blades on a unit of Evocators–and that's just from the Realm of Fire. Where you fight transforms your army, but it's a lot to learn.
Especially since that's not where the customization ends. Because where you fight determines your spells–but then you also have to consider where your Army is from. Because depending on what you pick, you'll have a different artifact list available to you. There are 12 artifacts for each realm, 6 magic items, and 6 magic weapons associated with each. And it's up to you to decide which realm your army hails from, so there's like 96 different items to go through.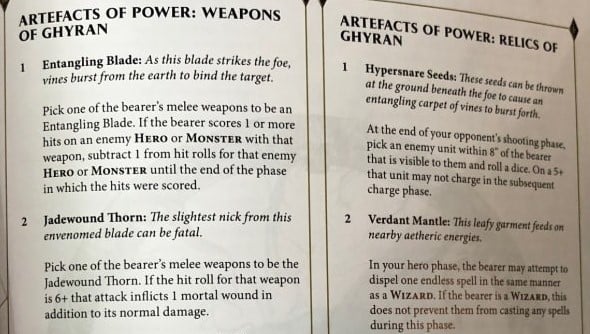 And again–there's a lot to go through here. Each of these gives you a different, subtle boost to your army. So figuring out how you can best capitalize on them is an important part of the game, but you can't get too hung up on that either. Because in addition to all that, there are also the Endless Spells which you can take.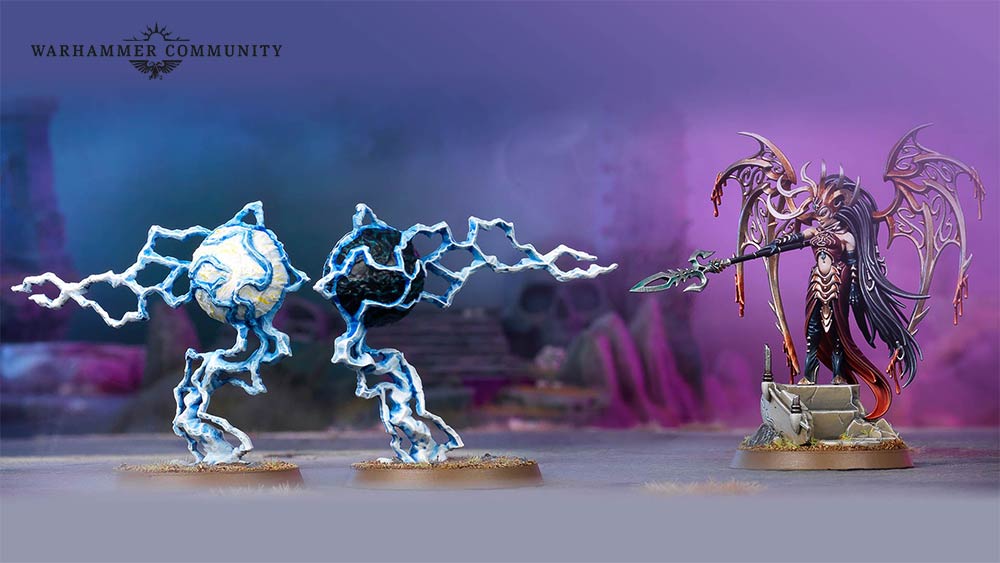 Some of which add mobile deleterious effects to the game, with predatory spells like the Geminids of Uhl-Gysh. Or let you drop a terrain piece on the game that can be unbound–like the Prismatic Pallisade. But then there are the ones that let you capitalize on even more magic, like the Balewind Vortex.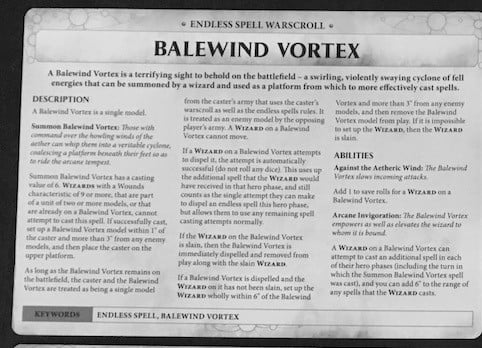 Which can empower your wizard and let them cast even more magic. So there's a lot to take in with this box–I'm sure that the book will be available separately soon enough, and you'll definitely want that, even if you don't care for the Endless Spells yourself. Which is understandable, they can be a real double-edged sword, sometimes literally, if you're looking at the aethervoid pendulum.
What magic will you bring to bear? Time to start working up that all wizard list…