I really enjoy Alchemists. I love the logic and deduction required. But not everyone feels the same as me. Let's discuss why their opinions are wrong.
But recently, a friend of mine told me he doesn't like Alchemists and listed off a few reasons why (Okay, not really. But for sake of the narrative I'm building here, let's pretend). I listened to his arguments and, to be fair, I see where he was coming from, but still I disagree. So, today we're going to present some reasons why someone might not like Alchemists and I will present my reasons why they should shove a sock in it.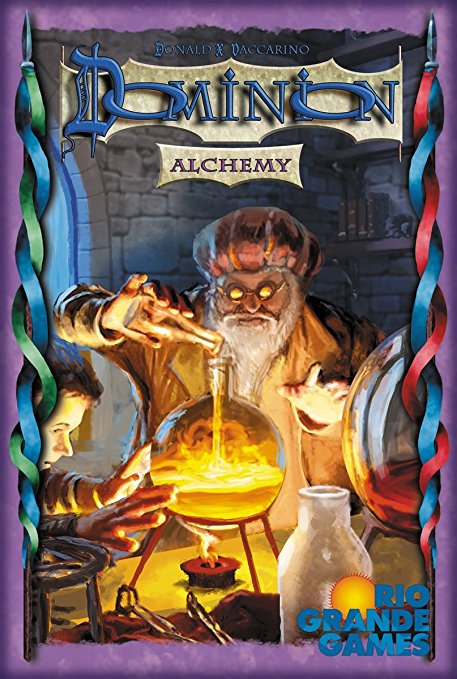 Could always be worse.
But first, a quick overview of Alchemists and what it is.
Gameplay
Alchemists is a worker placement and logical deduction game. Players take the role of medieval alchemists attempting to gain fame and fortune while discovering the structure of the elements of the universe. No biggie. There is A LOT to this game, but the core mechanic is similar to those logic grid puzzles I assume we all loved as a kid.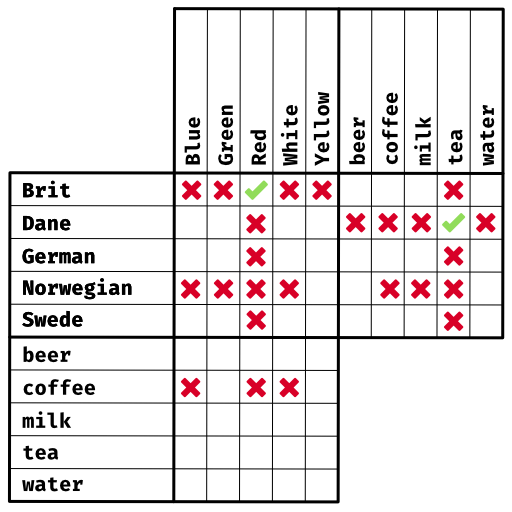 This is obviously just a falsified example as this shows the Brits don't prefer Tea.
As players preform their alchemical experiments they will slowing uncover the nature of reality and how each reagent is comprised. Then they will publish their findings and sell some snake oil along the road to being rich and famous.
Great. Sounds super fun. Because it is. So what were my friend's complaints?
I figure out the secrets too quickly
There are only 6 rounds of gameplay so even if you figure out one of the reagent's aspect on the 2nd turn, you're already a 3rd of the way through the game. Even if you keep up that pace, you'll still not figure everything out by the end of the game. Alchemists is a fairly short game so it seems like you figure things out quickly, but that's only because you don't have much time anyway.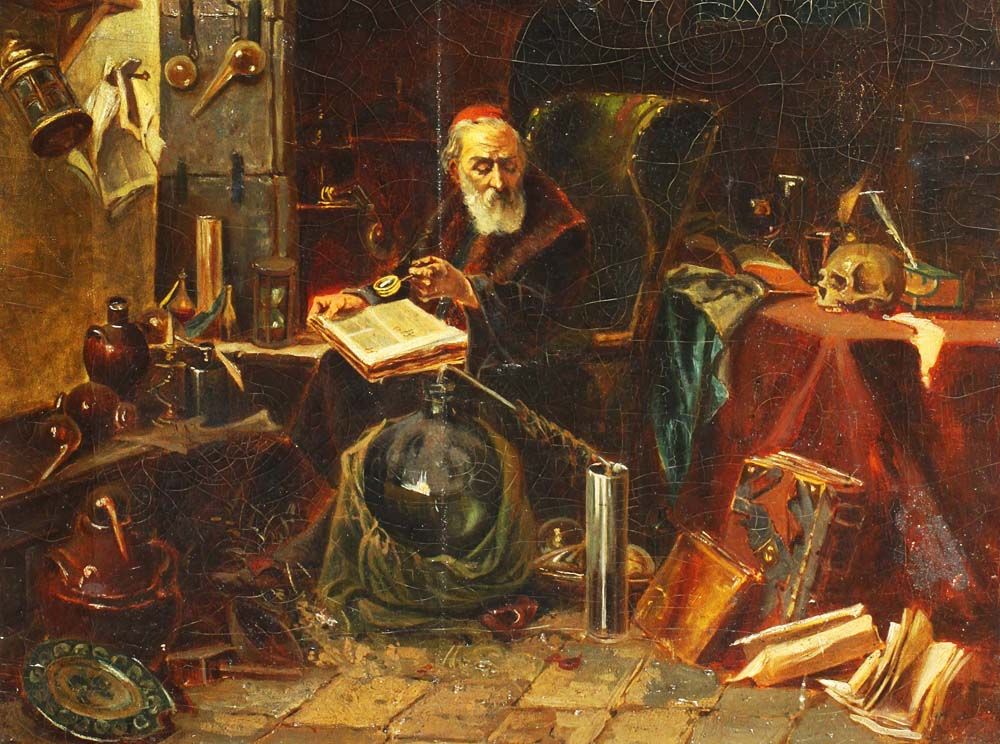 Unraveling all the secrets of the universe takes a while!
Also, if that is the case, everyone else has also discovered a reagent by turn 2, so you're still on even playing field. Unless you're playing with someone who hasn't played before and doesn't fully get the logic yet.
The game is unfair to someone who hasn't played before and doesn't fully get the logic yet
Admittedly, Alchemists can be daunting to a new player. Compared to other weighty games, it's not that there are a lot of game components, it's that the logic element is so unique. I'm not a board game encyclopedia by any means (but don't tell BoLS that) but I don't know of any other game which uses a similar mechanic.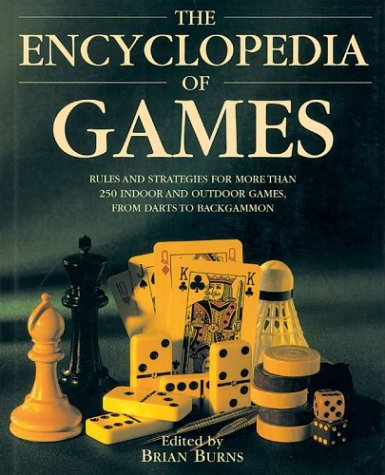 Pictured: Not me
I've introduced the game to a lot of people before and with some proper teaching, none of them had any difficulty playing.
Additionally, the game offers the Apprentice and Master modes of play which offer just enough of a handicap to even the playing field between players of differing skill levels.
There's Not Enough Replayability
The variance within Alchemists most often comes out through the different artifacts that the players can purchase. Overall, the rest of the game remains fundimentally the same. That's not to say that is such a bad thing. That's how most games work.
But, good news! The King's Golem expansion not only adds TONS of new content, but adds more variation between games. The expansion itself comes with 4 separate modules. The first two tweak a few core mechanics to spice things up a little.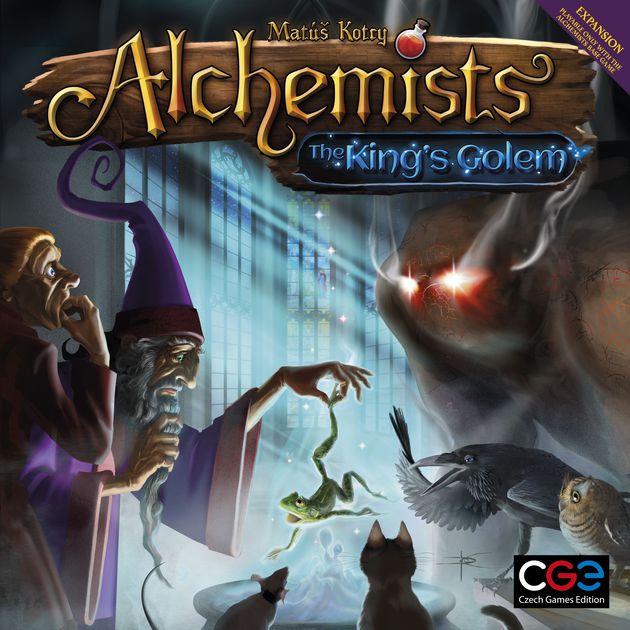 Startup Funding is the first module, which changes what each player gains during setup. This changes the first few stages of the game as each player will have a different start, which obviously will change how they play out their following turns.
Busy Days changes the order spaces for determining turn order. Upon each turn the track changes, making each turn possibly wildly different from how it's previously been. This makes what was otherwise a fairly regular turn order sequence into a highly strategic decision. Of all the modules within King's Golem, I think this one makes the largest impact with the smallest change.
Well, I Still Don't Like The Theme
Now you're just being annoying.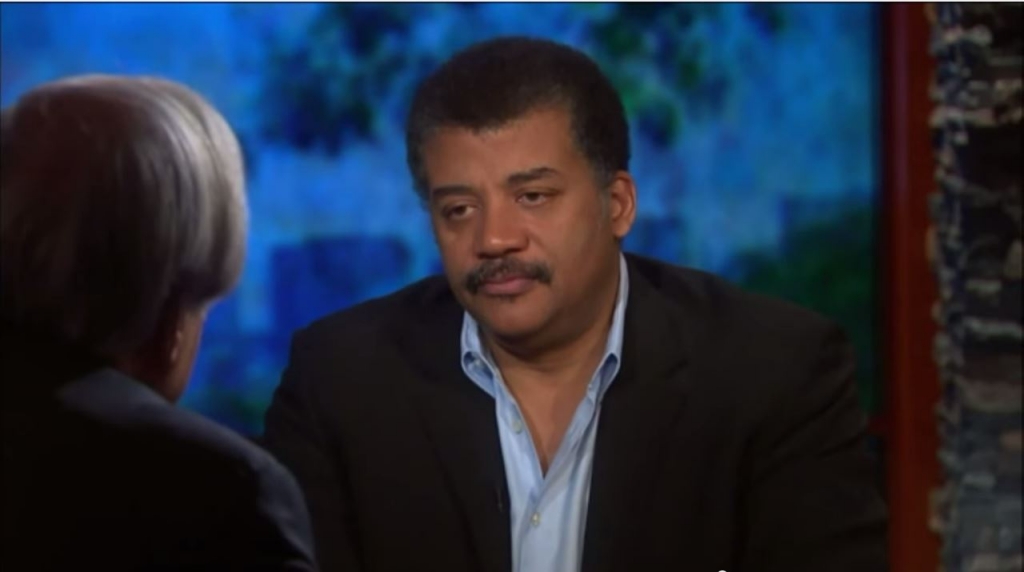 Final Thoughts
Obviously, Alchemists isn't everyone's favorite cup of wisdom potion. Still, it is one of my favorites and these are the most common arguments I hear against it.
If you're not a fan of logic puzzles then obviously Alchemists isn't for you. But in the same way, don't play Dominion if you don't like deck builder games. There are thousands of board games out there and I'm certain there is a game for everyone.
Let me know what you think of Alchemists in the comments!