The fans have been asking about brining the Armiger and Dominus Knights to the Horus Heresy and Forge World has taken-up the task. But it's not just rules you will be getting – check out some new teasers from the folks at Forge World!
When the Armigers and Dominus chassis came out, a lot of folks were wondering where they came from in terms of the lore. Where these new designs or were they long-lost from the Age of Darkness? Turns out that Forge World thinks the should have been around during the Heresy Era and that's good enough for me! In fact, they got so inspired by them, Forge World is working on new rules for using them in your games set in the Heresy. Loyalist or Traitor – it won't matter. More Knights are coming to you soon…and that's not all!
In fact, the team got a bit carried away – if the guys at Forge World love one thing, it's massive war machines. You won't just be able to use the Knight Valiant, Knight Castellan and Armigers in the Horus Heresy, but a whole range of new Knights armed with all manner of esoteric weapons from the Age of Darkness and based on these new designs.

Forge World are currently in the design and concept stage for these, but we've got a teeny, tiny sneak peek at an early production prototype: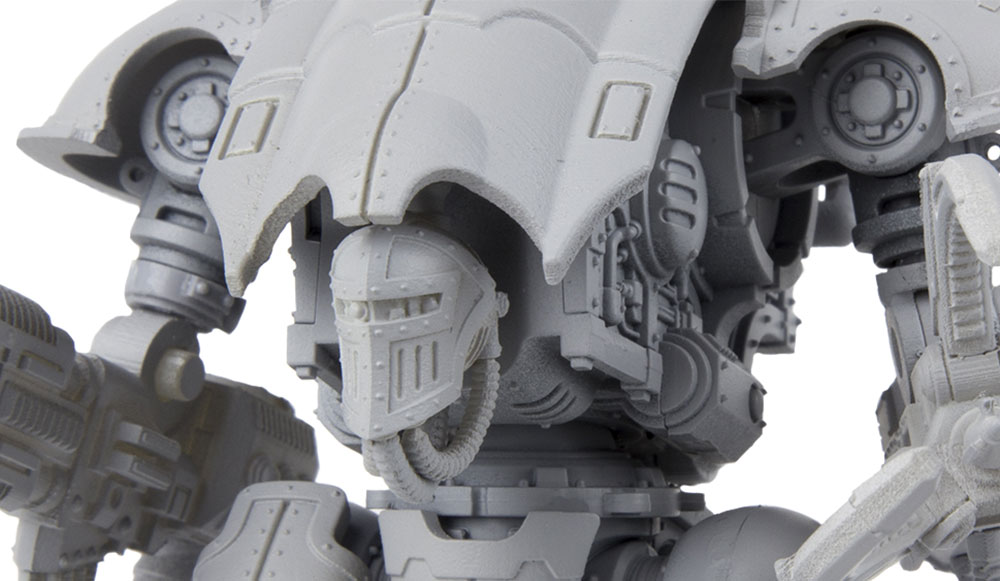 Well now that's pretty cool! The model above looks like it's an Armiger chassis with a new head, and some new armor plates and more. That left hand looks suspiciously like the Knight Styrix's weapon: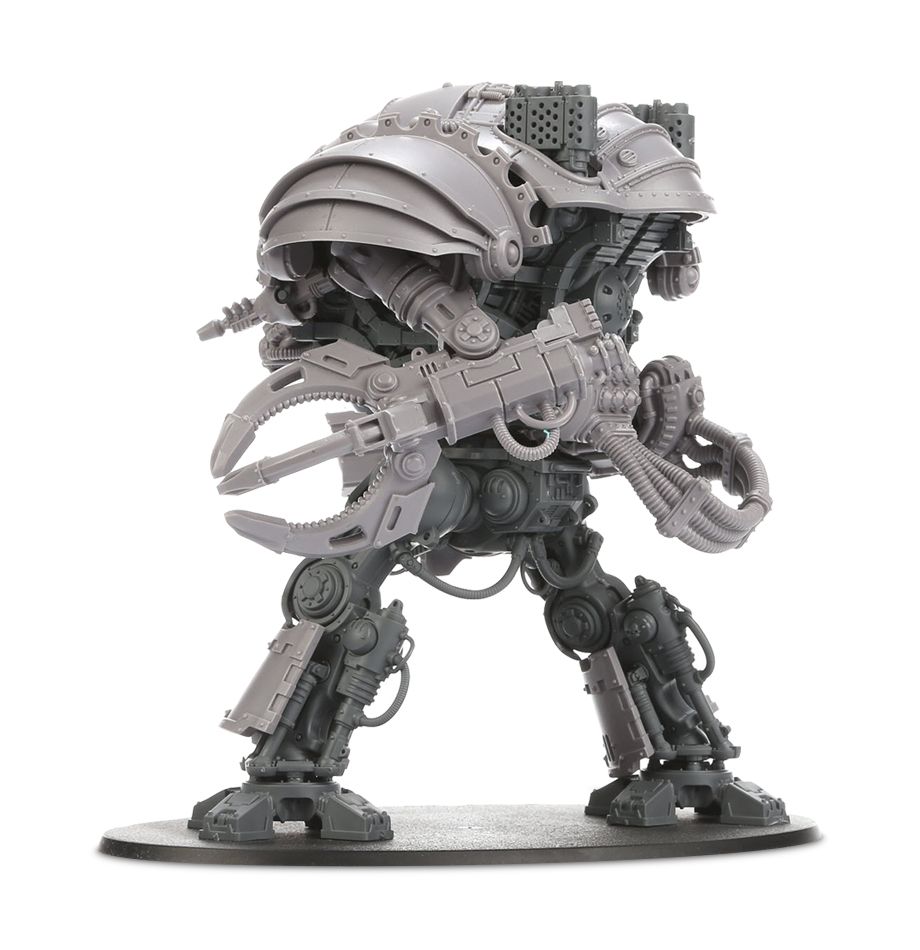 Could we be seeing a teaser for an Armiger-sized version of the Knight Styrix? How cool could that be!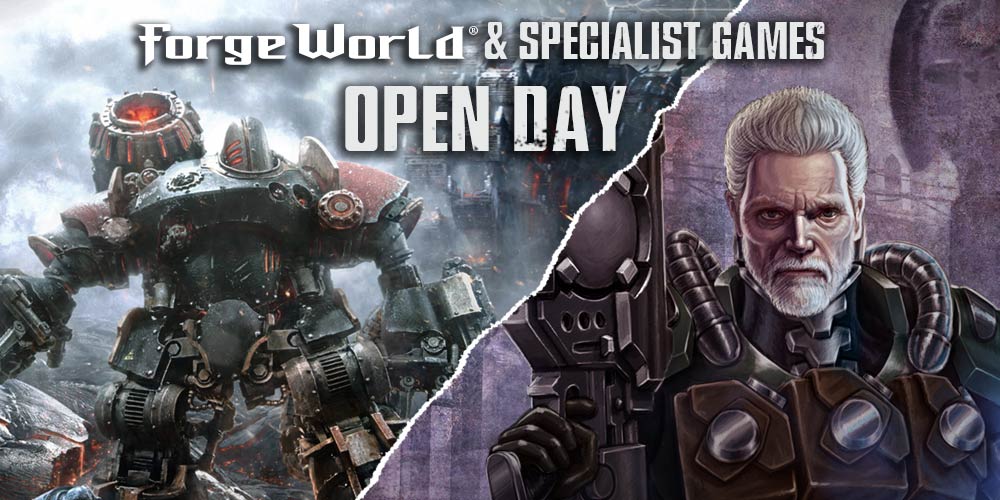 Games Workshop and Forge World are holding off on the big reveal for the next Forge World Open Day slated for next month. If you want to go, you might want to start planning now.
These new Knight rules/upgrades coming from Forge World are the perfect accessories now that Renegade Knights are out, too. Imperial Knights got an FAQ as well – so if you're looking to bring the big boys to the tabletop be sure to check all those new rules out. It's a good time to use these Lords of War no matter which side of the loyalist/traitor spectrum you're on.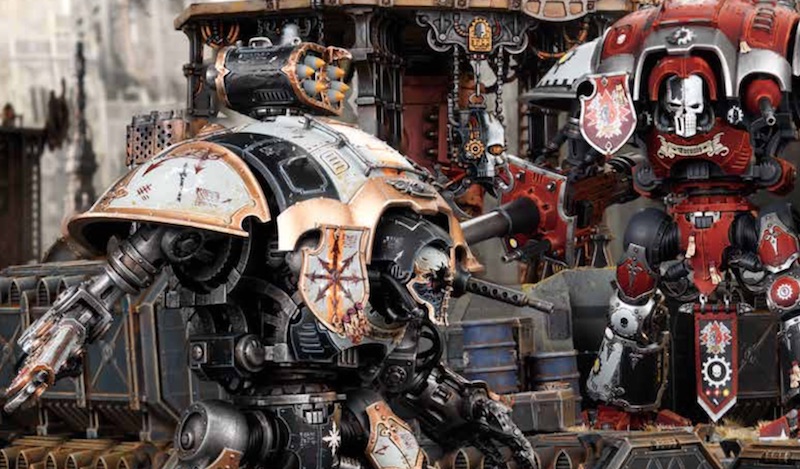 Gear-up. It's time to go Knight-Knight!