The new Outbreak supplement has given Mantic the chance to expand the lore and model range of the tentacled race from DreadBall. Take a look at what they're bringing to the game.
They decided to keep their background fromDreadBall – the Nameless are generally peaceful and deeply religious, but they have been pushed by the rapid expansion of the GCPS. One of the contentious religious sects has decided to fight back – aiming to wipe the GCPS out entirely. The group is unaccepted by the majority of the Nameless, but that doesn't slow the growing number of followers. They plan to attack the planet Starfall. If they succeed more will join, and the Nameless will become more violent.
This is where players come in – the fate of the Nameless will be settled by the summer campaign. Will they turn away from violence and return to their peaceful path, or will they continue on a quest to destroy humanity? Only YOU can decide.
And to get you started, here are some of the new Nameless releases. All of these are available for pre-order.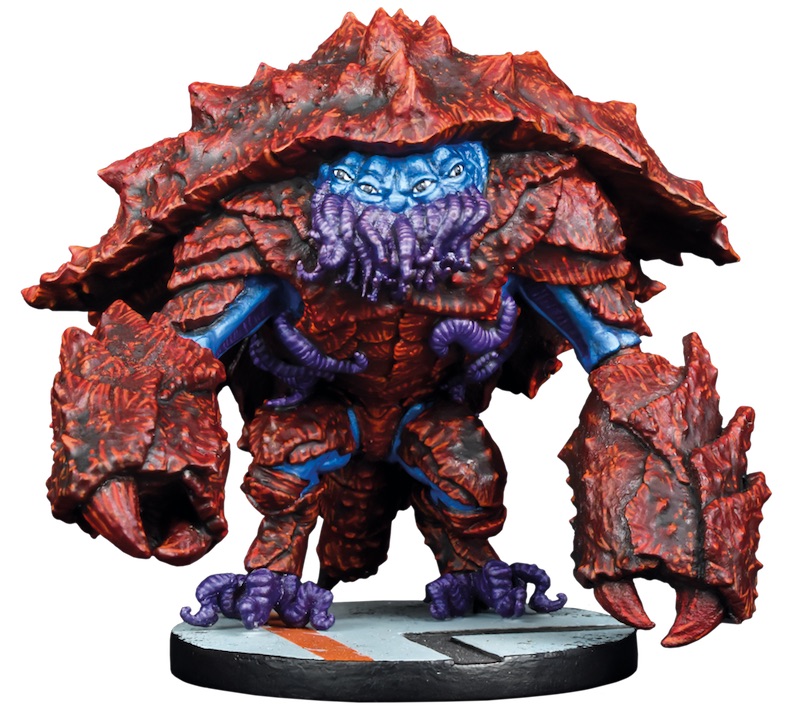 The core of the Nameless faction will come in the form of a new Deadzone faction starter. This will include a brand new leader (in resin) and 17 troops (a mix of PVC plastic and resin). The Nameless are led by the powerful Psychotroid, a bizarre creature with Psychic attacks and the ability to cause enemies to flee.

It will be backed up by smaller minions, like the Scuttler and Inker, plus core troops such as the Caratid (similar to the DreadBall striker) and specialists like the lumbering Ogre. If you fancy a different leader for your Nameless troops, you'll be able to pick up the Kickstarter Exclusive The Fear for just 15 Mantic Points or The Blight for £7.99. This will give you more options when battling it out on Starfall.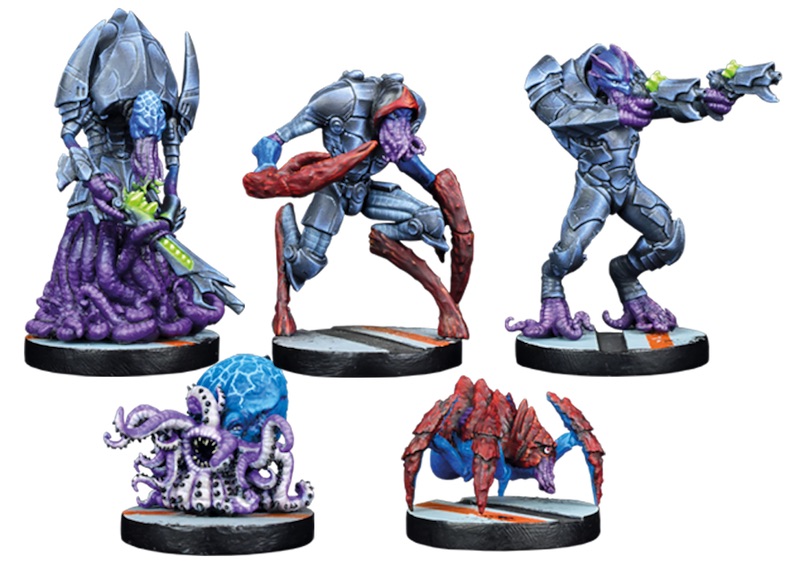 Releasing as part of the Star Saga line is the Nameless Goliath, however this mighty beast can also be used as a 'vehicle' in Deadzone. This is currently due for release in August alongside a Nameless Minion Booster for Star Saga – this will include 12 of the PVC miniatures, so might come in handy for Deadzone too if you want to bolster your troops. Both will be going up for pre-order in early July.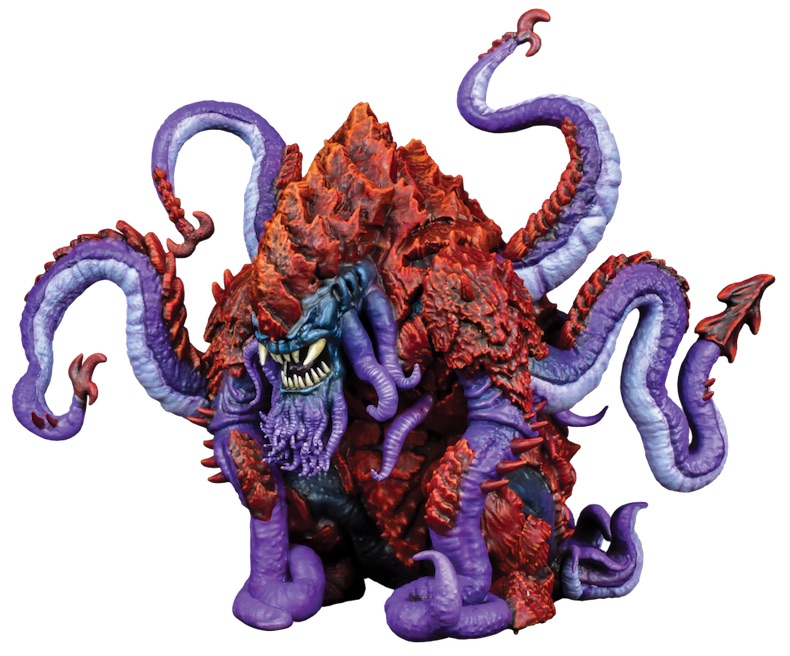 A completely new unit for the Nameless is the resin Bathomite, which is also heading your way in August (just in time for the summer campaign). Again, this is another 'vehicle' for the Nameless and is shaping up to be an awesome miniature, as you can see in the concept art below.