Come take a look at the rules for the forces of the Adeptus Astartes and see why they're a great way to get Astarted in Kill Team. I am so very sorry.
That's right, everyone's favorite genetically engineered monstrosities are here and they are perfectly suited to Kill Team. They're one of the broadest factions in the game, with a variety of units that lets them do a little bit of everything. If you want to build a fully flexible fighting force, Space Marines are the way to go.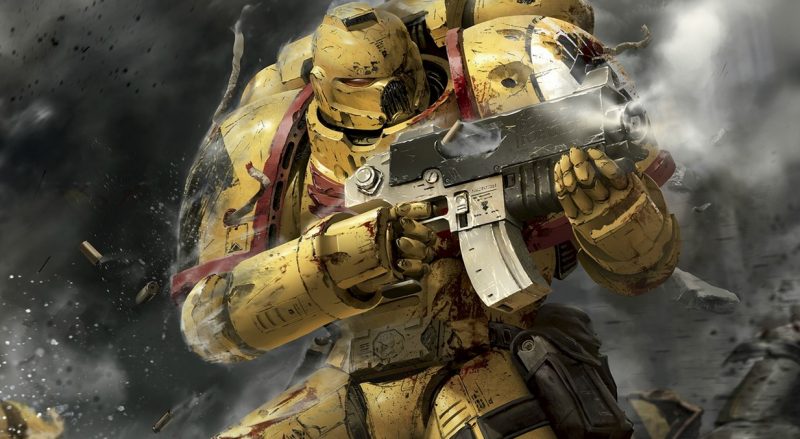 Whether their units or their wargear, you can find a Space Marine suited to your every need. Let's take a look at what you can take.
Scouts
Tactical Marines
Reivers
Intercessors
So basically you can take a kind of stealthy, specialized marine and just a regular guy in whatever flavor astartes you like: Regular or Cool Ranch Primaris.
And each one of these comes with a different range of options. Scouts, as you might expect, can take sniper rifles and shotguns. Reivers are all about being Batman with their terror and grapnel hooks, Intercessors get all their fancy bolt rifles, and tactical marines can pick heavy weapons I'm sure.

Even their tactics leave them suited to a bunch of different rules. You have Honour the Chapter, which is basically like you'd expect from 40K–except this time it's personal, because it only applies to one model instead of an entire unit.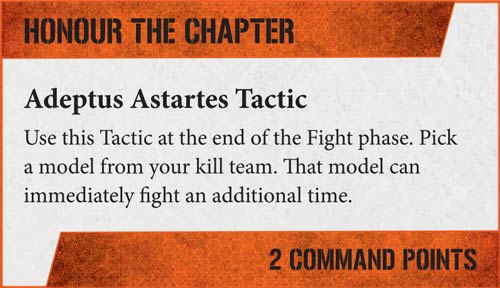 But that one model can make a big difference, depending on what they're armed with…
Then there's Masterful Marksmanship which confirms that you can take the Intercessor's special Bolt Rifles and that Intercessors are potentially bonkers. Especially if we see a tactic for the Auto Bolt Rifle…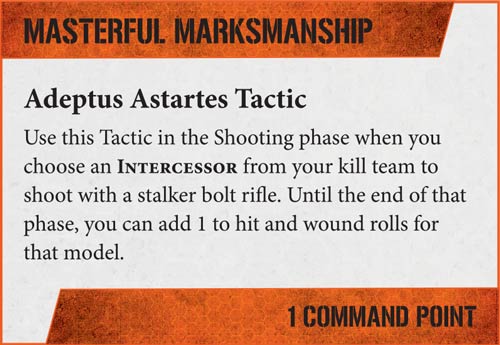 It's an interesting place to be–Marines can feel a little generic at times. Especially because they can do just about anything at least alright. But with gear like power swords and other special options you can really kit out your Kill Team and carve out a niche for your Marines.
The new Astartes get started box for Kill Team is specifically the Fangs of Ulrich, a bunch of Space Wolf Reivers, which confirms that even the Space Wolves are friends with Primaris Marines, but that makes sense to me, since I'm pretty sure that canonically the Space Wolves are the friendliest of Chapters.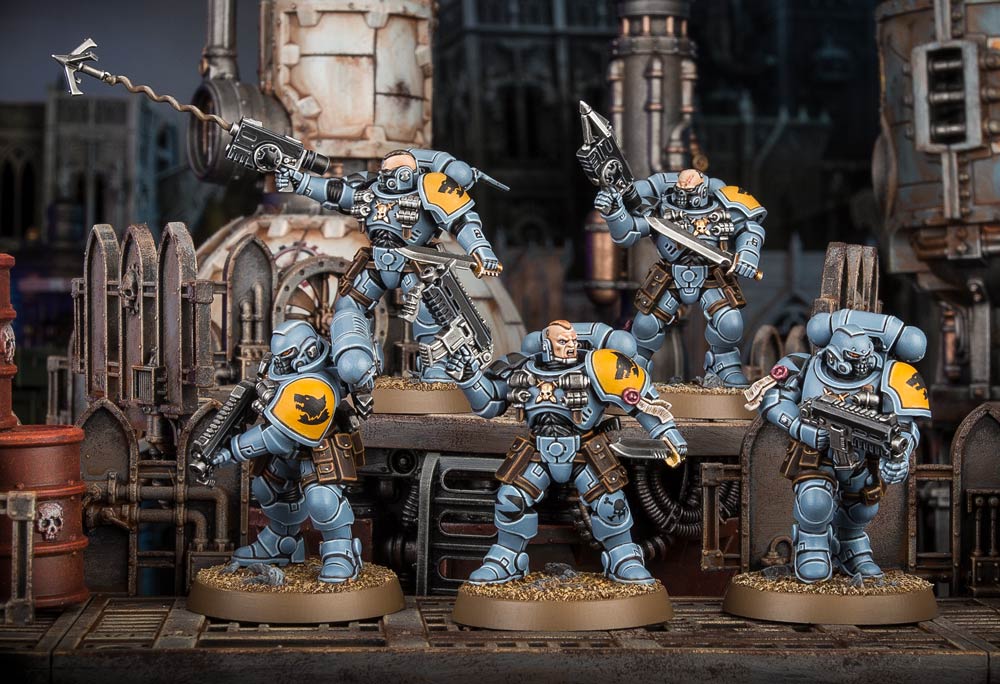 The new models look amazing–and you'll get some swanky special cards/terrain rules with them. At any rate, that's the Space Marines for now. Be sure and tune back in for more Kill Team factions.
So which flavor are you going to field, Vanilla Marines or Primaris Crunch?