The Imperial Knight Release has come and gone. We're now neck deep in the Age of Sigmar Soul War. So where the heck did Canis Rex go?
Canis Rex and his pilot made quite the splash – the first Imperial Knight Character was going to be making their way to the tabletop. Plus they were bringing some fancy new firepower with them. But here we are weeks after the Imperial Knight release and Sir Hekhtur and his trusty mount are no where to be seen.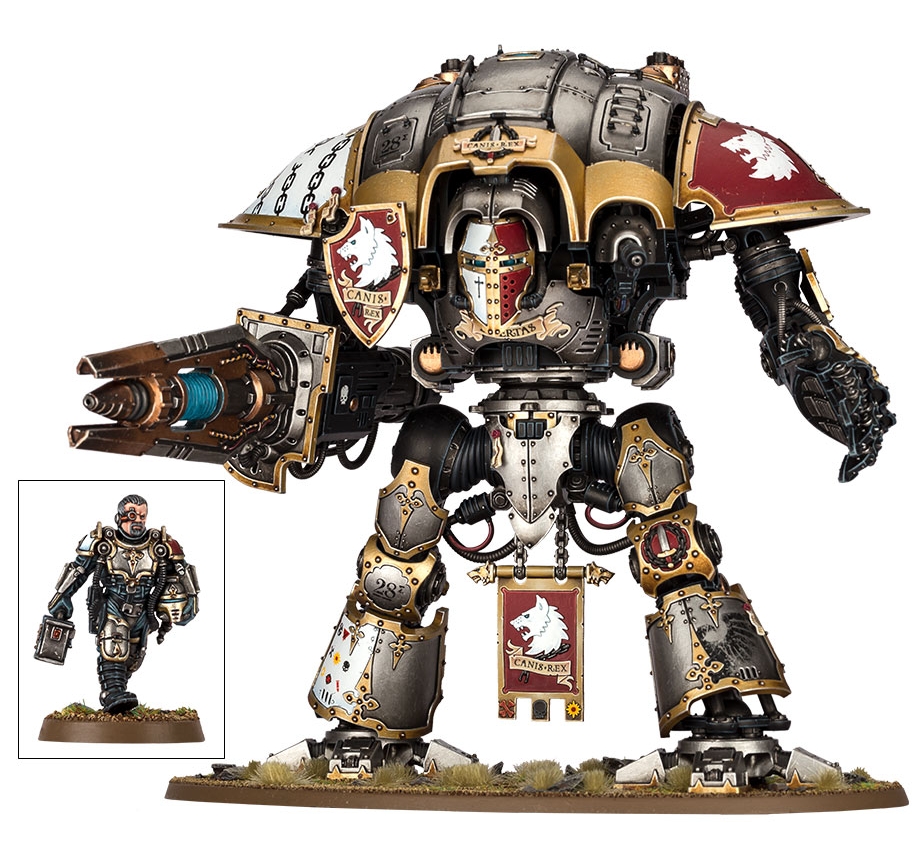 Chainbreaker, where are you!?!
While we still don't have a release date for the kit we have long suspected that this would be more than just an upgrade pack for a Knight. It's a full kit and Games Workshop's customer support has verified it:
Image via reader from Faeit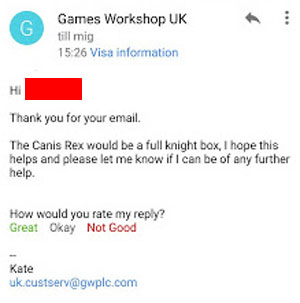 There you have it – the Canis Rex kit is a full knight box. We already know what's extra in the kit, too: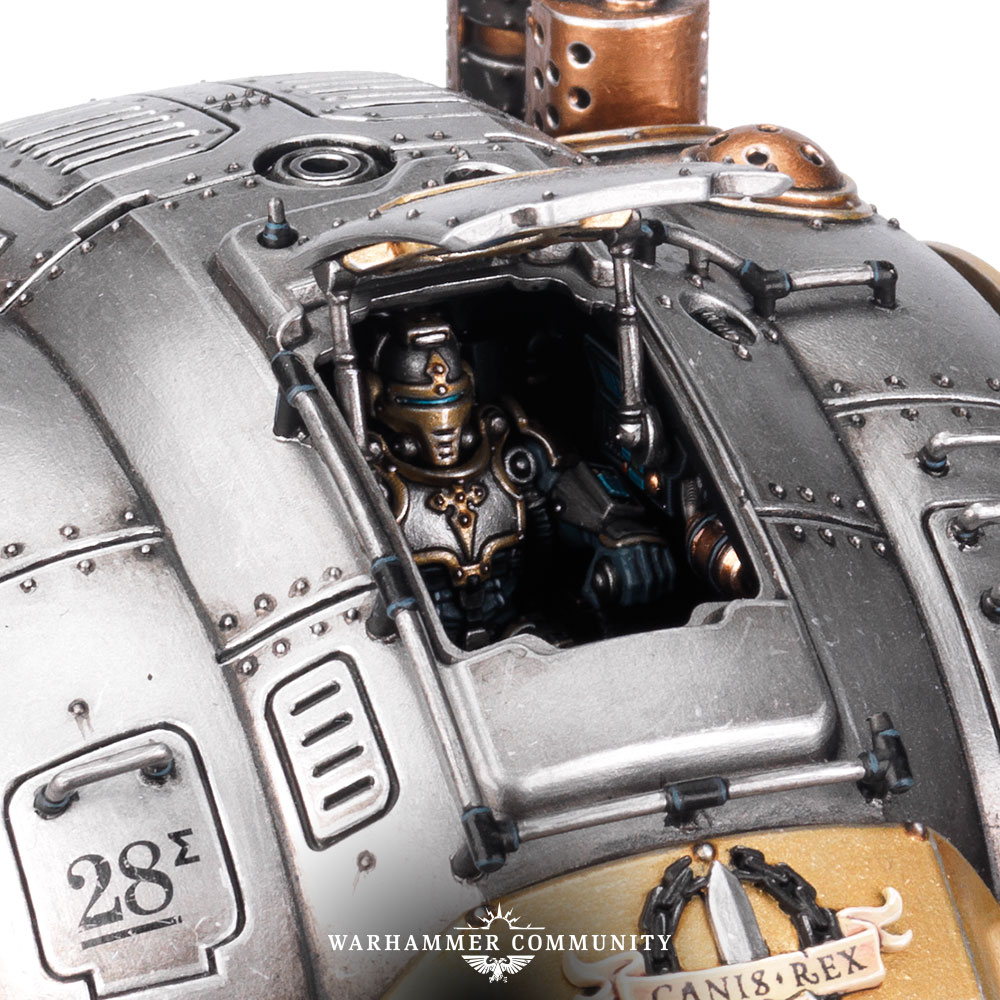 Aside from the model for Sir Hekhtur, we're expecting some type of cockpit accessory bits for the pilot. And let's not forget the new Las-Impulsor gun arm either. This new kit would also be the gate way for taking the 'generic' Knight Preceptor as well.
So where is Canis Rex? It doesn't sound like he's coming next week, either. And the White Dwarf teaser for August is a Return to the Realm of the Dead…he's also a tad large for Kill Team. Where is the Chainbreaker? Has he abandoned us or perhaps turned to chaos? Nah…he's a wizard – and wizards are never late.
Sir Hekhtur = Gandalf the Knight