The latest issue of White Dwarf has some closer pictures of new terrain from Games Workshop and a few surprise easy to build kits – take a look!
White Dwarf is making the rounds and that means photos are showing up online. There isn't a ton of new info but there are some nice pictures of the terrain and we see a full spread of the Nighthaunt/Stormcast releases.
New Terrain Previewed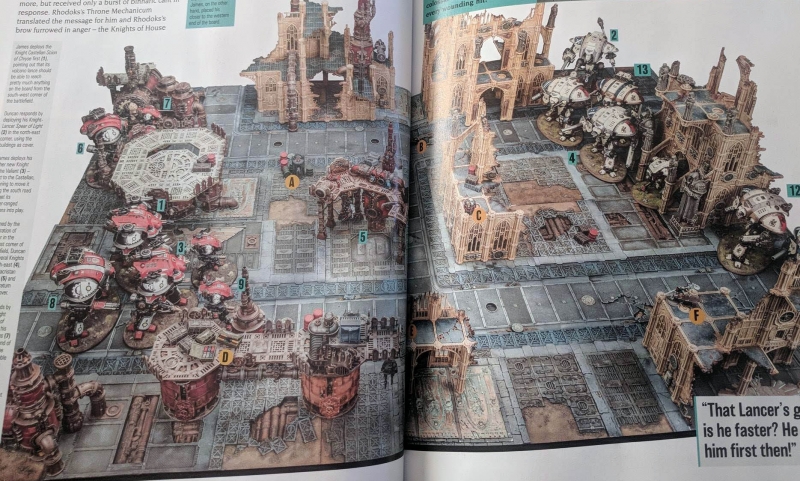 Here we get a look at a White Dwarf Battle Report – but if you look closely, you can see a few of the new Terrain kits featured around the board: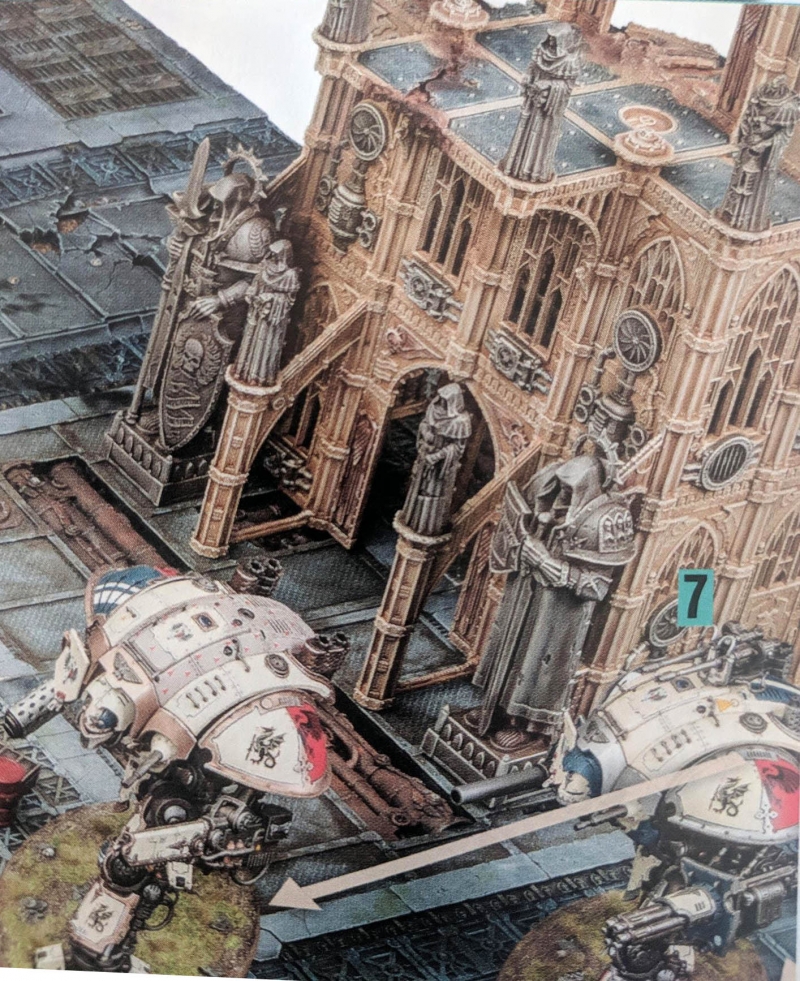 These new kits are pretty impressive looking – those statues are impressive as is the roof on these kit. I'm personally glad to see some TALL Line-of-sight blocking terrain as well. From the pictures is looks like these buildings are almost twice as tall as an Imperial Knight!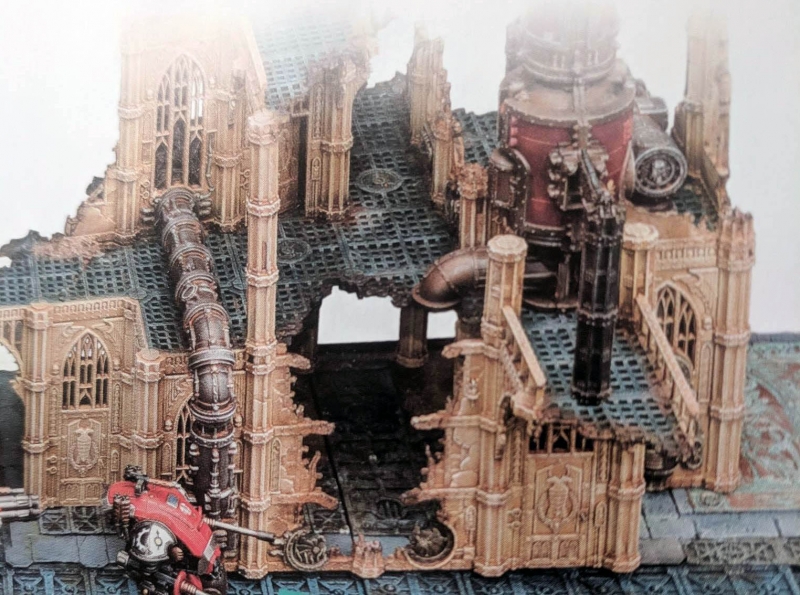 Here is another look at some of the new terrain and some of the possibilities you can do with it. Mixing this cathedral-like terrain with some of the industrial kits can make for some sweet looking tables.
Nighthaunt & Stormcast Kits
We've seen most of these products already – but what's really interesting is what is included as part of the Easy To Build kits: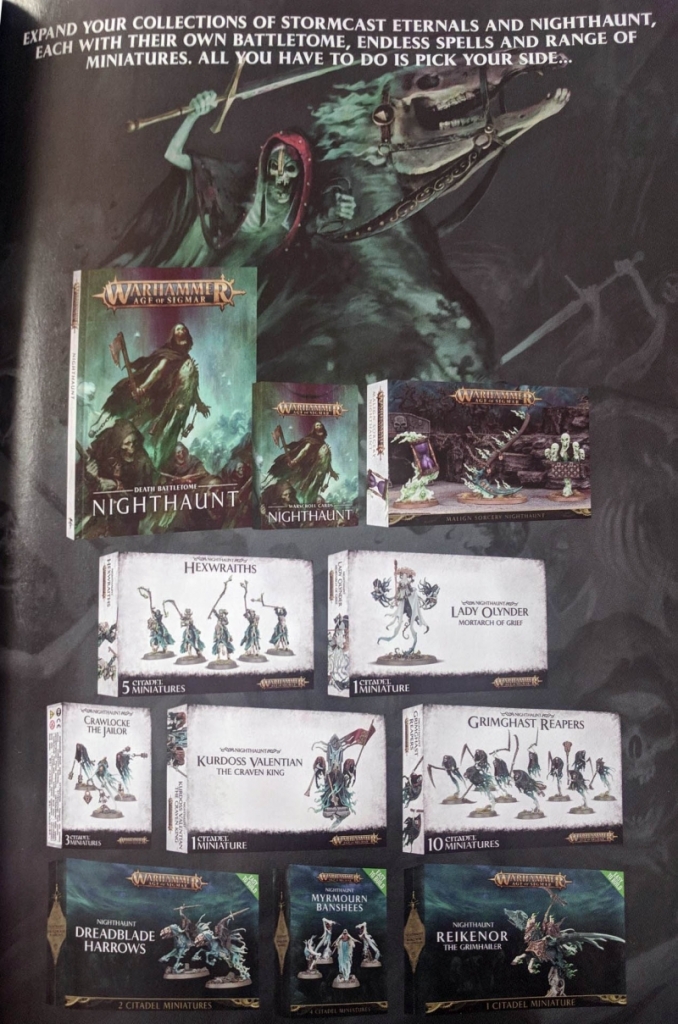 The new Dreadblade Harrows AND Reikenor the Grimhailer are going to come in Easy To Build boxes. Reikenor is kind of a big deal for the Nighthaunt release. Unless you're counting Shadespire releases, we can't think of any "Hero" releases that have been Easy To Build. It's big kit, too! And also the Dreadblade Harrows – those are larger than many of the other snap-fit kits. I really want to get my hands on them to see how GW did it!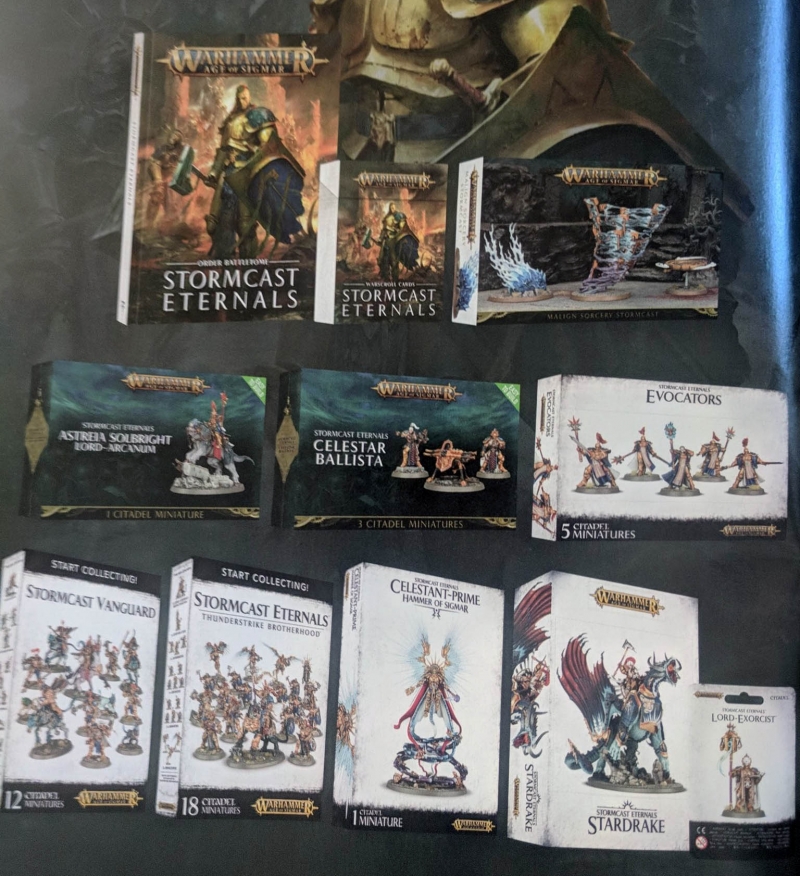 The Stormcast are also getting two more Easy To Build kits – the Celestar Ballista was in the Soul Wars Box and was snap fit along with Astreia Soulbright. Games Workshop is pushing that technology along and they are moving past "troopers" into big character models now.
In one way, it makes sense – especially for unique, named characters. You only need one for the army in most cases so why not make a specific model for that hero. On the other hand, it does limit the pose options and some of the modeling/hobby aspect of the miniature. There is an increase in accessibility for new players which is good for the game. And if you really want to get your hobby on you can always get one of the more "advanced" kits.
Bonus: White Dwarf Teaser

Looks like August is going to have some more releases for Nighthaunts as well as more rules – I wonder what those could be…