I have this funny feeling that some imposing ladies will make their way into the Grimdark – But the real question is who gets them?
OK, stay with me for a bit.
We know that GW is rolling diversity into the game slowly but surely. This isn't a GW thing, and it's not even a tabletop industry thing. This is a societal moment thing. It's occurring pretty much everywhere.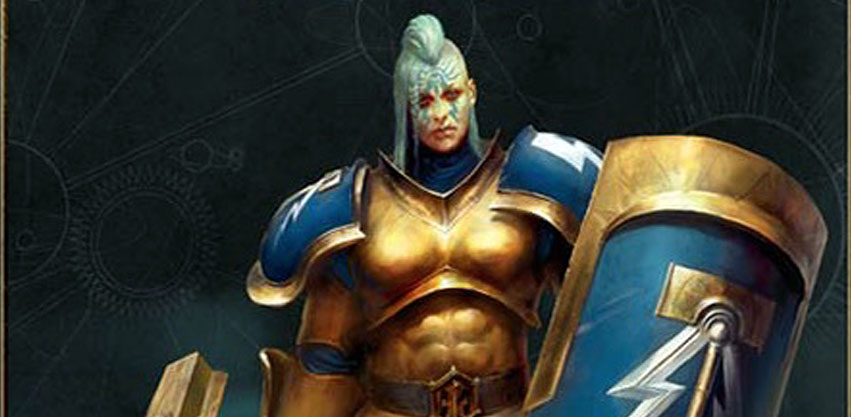 We've seen the strong female artwork and new characters popping up over the last year in GW products. From the Astra Militarum codex to the newly reimagined Daughters of Khaine to the stunning Stormcast Eternals and Nighthaunts. We already know Adepta Sororitas are on the way.

But That's Not Canon… maybe
We've seen the writing on the wall. Just as I think we can all agree that Chaos Primaris are a matter of time, that female "Primaris" will probably pop up in some manner eventually  The models would be amazing and they would sell.  The big sticking point is exactly how would we do it?  The concept itself isn't too shocking  – the challenge is how to do it within Warhammer 40,000 canon.
Here is some 40K lore to get your gears turning:
Standard Adeptus Astartes progenoids were keyed to male hormones and physiology.
Primaris marines have additional organs implanted that were crafted by Cawl.
Sisters of Battle are not augmented, but are well trained and pious. Roughly the female equivalent to organizations like the Tempestus Scions.
The Imperium is full of augmentation upgrades, both biological and physical to extend life and add all manner of abilities – if you are wealthy enough. These are often described in Assassins, Rogue Traders, Inquisitors and their attendants of both genders.

How to Do It
There are myriad ways to accomplish Female Primaris, especially considering GW's penchant for retconning new units (they've always been there!). Here's a handful:
Cawl's Primaris Implants could be modified to work with females. It is never explicitly stated that the new organs are male only.
Implants and techniques used in the Imperial Assassin clades could be modified for mass production on female aspirants.
The peerless Terran Genesmiths who create the Adeptus Custodes could be tasked to produce a new breed of female super soldiers (probably by Guilliman).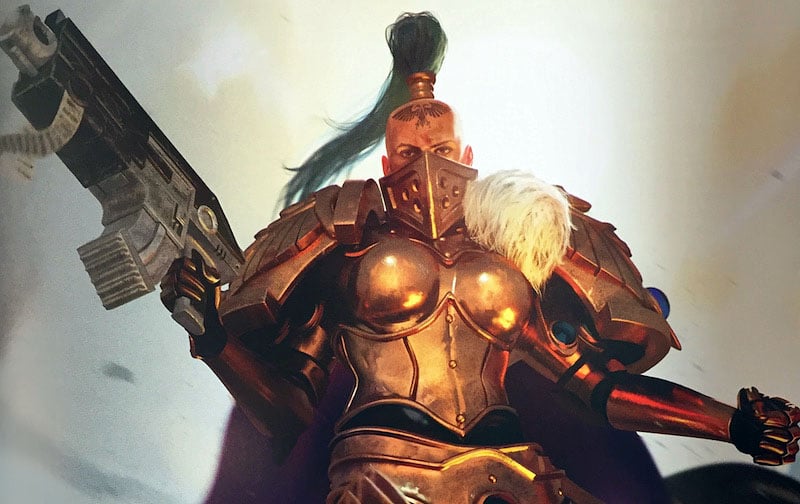 What I find intriguing about the concept isn't should GW do it (they should), and can they retcon into the Grimdark (they can) – it's what the Imperium would do with a cadre of female gene-enhanced super-soldiers.
Do they make "female Primaris" and have Primaris only co-ed chapters? Older marine chapters would probably not accept them for cultural reasons.
Do they make "Super Sororitas" and give them to the Sisters who would have a two-tiered set of units just like the Space Marine codex has?
Do they give them to a new organization and grow it into a new more powerful female force with its own standalone codex – say the Sisters of Silence.
The more you think about it, the cooler it sounds, and the more you realize it's a lot more interesting than just screaming "lady marines."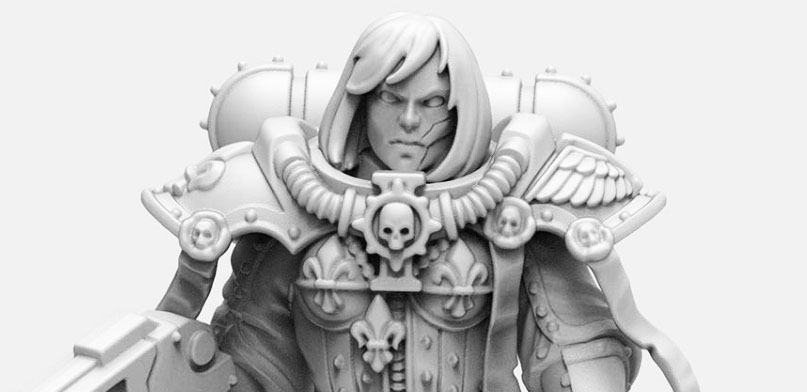 ~If you were adding "female Primaris" to the game, how would you handle it and integrate them into the Imperium?