Privateer Press is at it again with a way to get into the game faster and more affordable than ever before – the latest theme force. Let's take a look at Khador's Man-O-War Theme force…
What's in the Box?
The Man-O-War Theme Force, a few warjacks, and your favorite caster is all you need to get started with Khador today.  With these new powerful models hitting the shelves, competitive and fun games alike will see these armored dudes steaming up the boards near you.  This great deal from privateer press includes the following:
Man-O-War Demolition Corps (plastic)
Sergeant Dragos Dragadovich (resin/metal)
Kommandant Atanas Arconovich & Standard (resin/metal)
Battle Mechaniks unit (6 models) (metal)
Man-O-War Suppression Tanker (resin/metal)
Greylord Forge Seer (resin/metal)
$164.99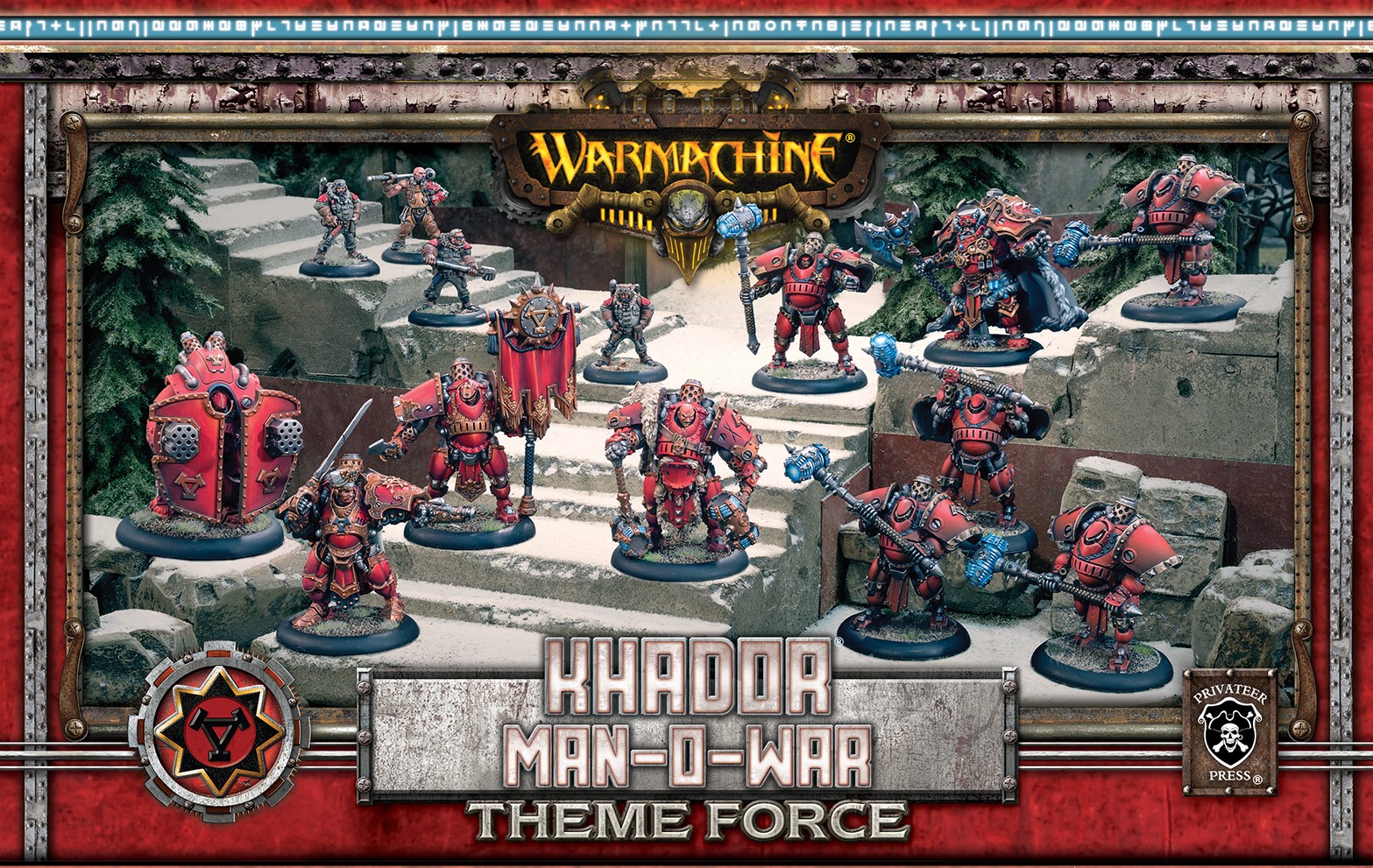 Using the Theme Force
The Man-O-War Demolition Corps is a hard-hitting melee unit that can threaten even high armored warjacks.  Swinging 2″ melee hammers with critical stationary they scare enemies that want to use their high defensive stats as well. Man-O-War Suppression Tanker is a brand new solo for Khador.  It provides nasty anti-infantry guns while being extremely hard to kill.  Put this in front of your opponent's small arms fire and watch it laugh off the attempts to hurt it.
Battle Mechaniks are the mainstay of the Khador and not only do they repair warjacks, but also our precious Man-O-War.  If your opponent can only chip away at the high armored steam men heading their way, then they will be demoralized to see them fully repaired by this unit backing them up.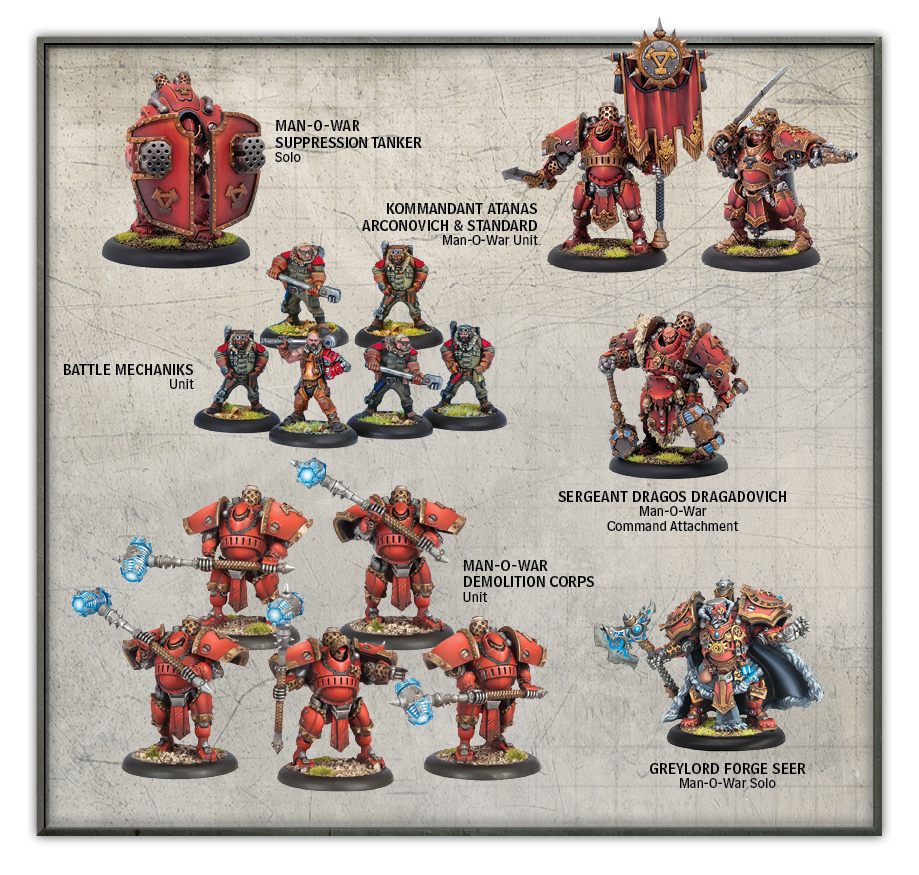 The rest of the box offers some interesting options…
Sergeant Dragos Dragadovich is an attachment to the Man-O-War Demolition Corps.  He gives them survivability and extended threat with a minifeat that can spread damage the unit takes and vengeance if any model should be damaged.
Kommandant Atanas Arconovich & Standard are a Man-O-War support unit.  Giving the Man-O-Wars unique abilities to survive enemy attacks, navigate terrain, or strike back at foes who didn't kill them.  The unit also packs some hitting power to clear off some enemies that stray to close.
Greylord Forge Seer is a great support piece. It can give magical blessed guns to warjacks it controls while getting rid of nasty enemy effects like disruption.
What do you think of the new Man-O-War Theme force box?