Kill Team is here. Let's talk a little about Matched Play and how it will breathe life into 40K competitive skirmish.
I've talked previously about my hopes for Kill Team Matched Play. Now that Kill Team is in my hands I want to spill the beans a little on Matched Play.
First off – it's good. You will be able to hold Kill Team events at tourneys out of the box, bringing a new light and easy to travel with an option for 40K players. Thank Goodness!

Matched Play Basics
4 Missions. The Core Manual gives us:
Sweep & Clear (basic fight)
Take Prisoners (grabbing dead enemy models)
Recover Intelligence (objective grab)
Terror Tactics (get off the enemy's deployment edge)
Short Games
All the matched play missions have variable turn length, between 4-6 turns. All end at turn 6 no matter what. With the number of models involved, you should have plenty of time to finish games. I would assume about an hour if you are both fast.
Battle-forged Lists
All of your matched play lists must include:
3-20 models
1 leader
0-3 Specialists
1 shared faction keyword on all models
100pts total
There are optional rules for spending points to buy higher skill levels for your leader & specialists.
Command Points
Battle-Forged Kill-teams generate 1 Command Point per turn, PLUS an additional 1 CP per 10 points they are smaller than the biggest Kill Team on the board. So if you were down to 70 points and the other player has 90 points, you would generate 3 points each turn.
I am a BIG fan of this mechanic as is doles out CPs across the entire game instead of frontloading them all like we see in 40K. It also serves as a mechanic to help teams that are struggling. This will be especially in multi-player games (see below).
4 Player Games
Killteam Matched Play supports up to 4 players per game with the core rules. This is AMAZING! With the game's small 30″x 22″ suggested board, TOs can easily pack in players in a smaller amount of space. Having 4 different players per game (not a doubles game) is fascinating as it opens up all the tactical AND politicking/backstabbing skills that occur during these types of games!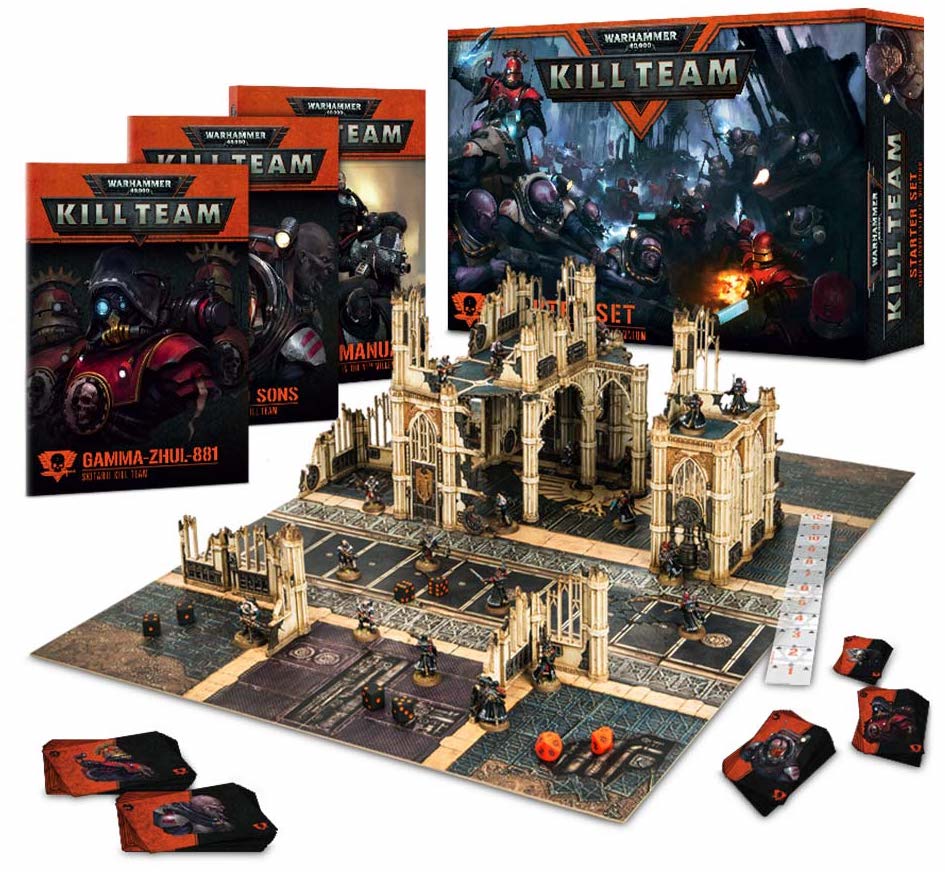 ~I can't wait!  Would you play Kill Team competitively?