The most expensive of the rares in the original set released in 1993 just sold for the average price of a house in Bangor, Maine, three semesters at Harvard, or an Jaguar F-Type R Dynamic.

Magic: The Gathering debuted at Origins Game Fair in 1993, and quickly sold out of it's first (Alpha) run of 2.6 million cards. In those 2.6 million 1,100 of those were what has become the most famous, and possibly most broken, MTG card of them all: Black Lotus. The one that sold last Thursday has a 9.5 rating, almost mint with no fading, chips, bends, dings, or dents.
I'd be surprised if this card ever saw a game…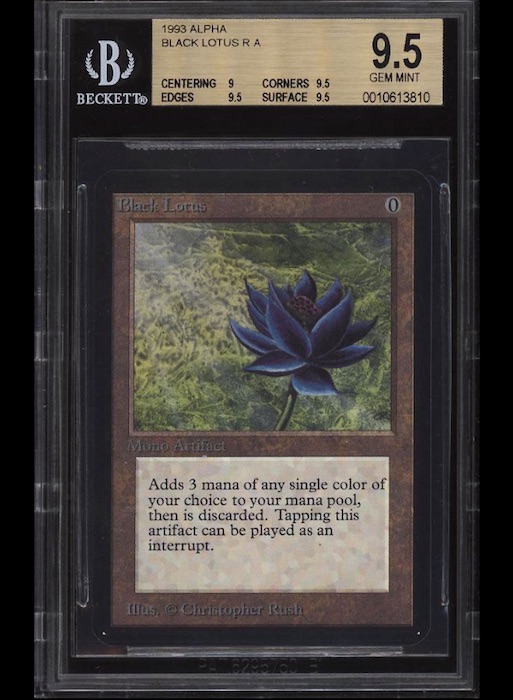 It's been an exciting month for this particular mana producing card. A player in a competitive Unlimited draft, using original packs from 1993, at Grand Prix Chiba opened one last weekend that's worth an estimated $30,000…
BLACK LOTUS #GPChiba pic.twitter.com/KvlFn2vMTf

— ChannelFireball (@ChannelFireball) July 22, 2018
If you feel like you're missing out on the Black Lotus party, and you have some cash to burn, a 9.0 card is being sold for $100,000.00 on Ebay right now. Should be a simple investment. You don't have student loans or kids, right?