Every year at Gen Con, Privateer offers up a con exclusive mini that coincides with a beer released at the RAM Restaurant & Brewery. This year Mike Vaillancourt was given a name, and nothing else, as the basis for this year's exclusive.

That name: Brewgrosh. He teamed up with Andrea Uderzo, Doug Hamilton, and Marco Segovia to turn the name into a mini. He started by giving Andrea some ideas…
Beer trucks or vats/fermenters in his tentacles
Beer helmet made out of a grain silo and two fermenters that have fire hoses hooked up as straws.
Beyond my two ideas, I wanted him to feel free to explore different directions, just so long as it leaned heavily into humor. With that in mind, he sent me the following set of sketches…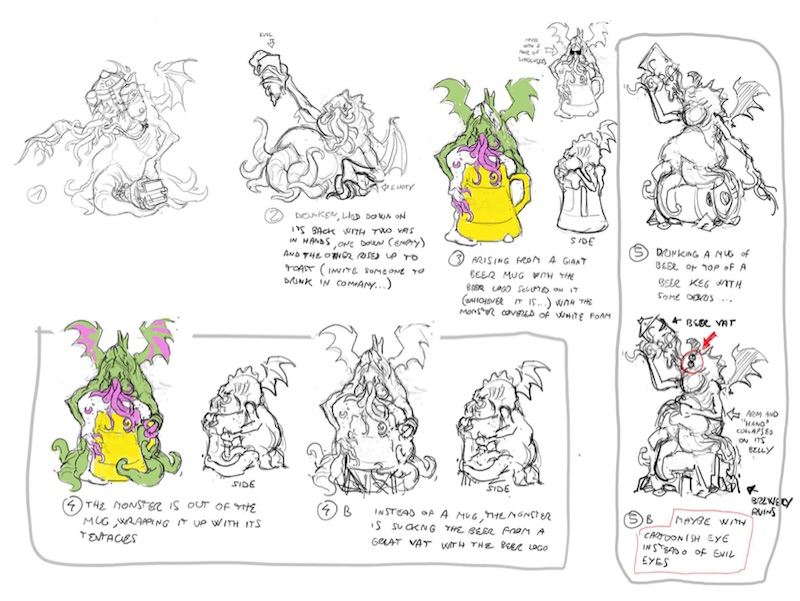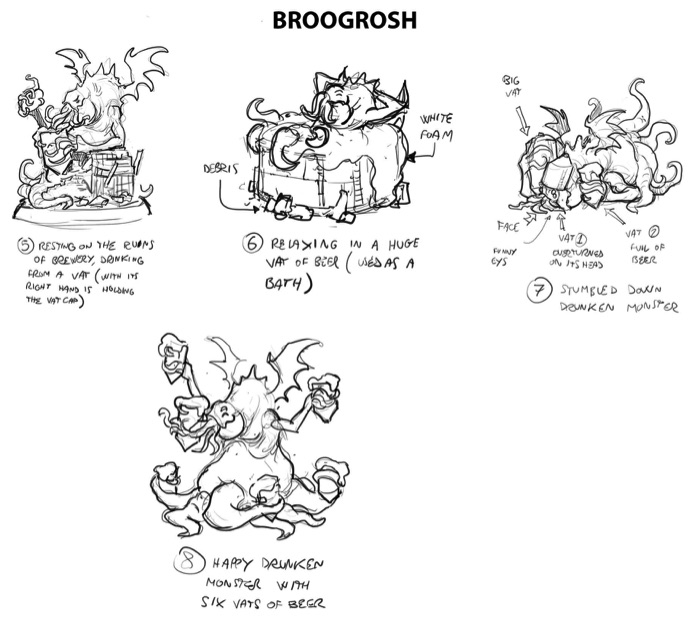 After some discussion, in which we considered what looked the coolest and would be the best for production purposes, 5B—with normal eyes—was the winner. With this direction, Andrea proceeded to produce the final line art.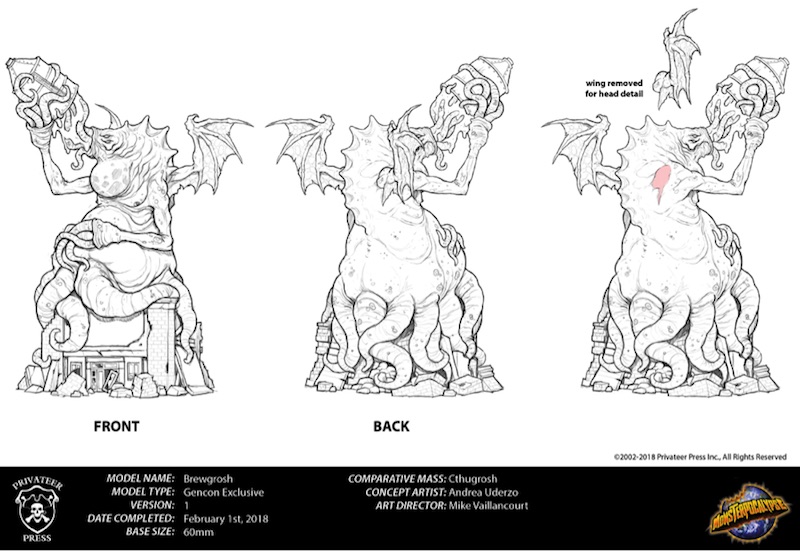 And yet again, Andrea produced a fantastic-looking concept that you will be able to purchase directly from us during Gen Con at booth #439 (or online during the show)!