The latest issue of No Quarter Prime is hitting the retail shelves. Here's what's inside:
No Quarter Prime #6
$9
Release Date: 

July 27, 2018
Issue 06 Contents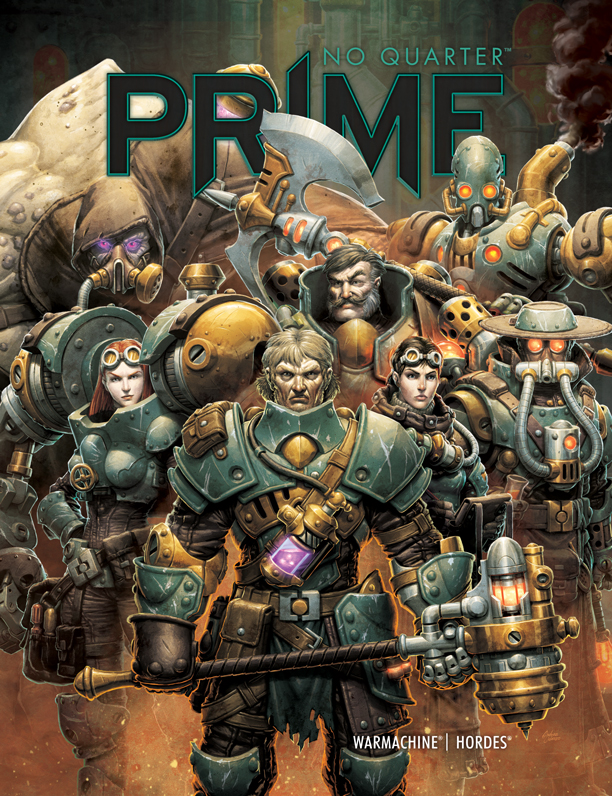 The Fire & the Forge
ESCALATION TO WAR VI
Company of Iron
'CASTER COMPANIONS
Hostile Territory
HEADQUARTERS OF THE ORDER OF THE GOLDEN CRUCIBLE
After Action Report
THE CRUCIBLE GUARD CID
No Quarter Games
ROCKETMAN RUMBLE
Iron Kingdoms RPG
STRANGELIGHT WORKSHOP PART III – SPECTERNOMICON
Theme Force
FORCES OF WARMACHINE – THE CRUCIBLE GUARD
~All Crucible Guard, all the time. Pick it up while it's hot.