It's a Battle of the Wills as Privateer Press shows off the new Monsterpocalypse in all it's Monster-smashing glory!
You know, come to think of it, last week was a battle of the Wills, too. Is being named Will a requirement for being on the Privateer Press Twitch Stream? Surely it's a coincidence…
ANYWAY, yesterday on their Twitch Channel, Privateer Press showed off a WHOLE lot of info on the upcoming reboot of Monsterpocalypse. Check it out below:
Watch Weekly Rumble – MONSTERPOCALYPSE from PrivateerPress on www.twitch.tv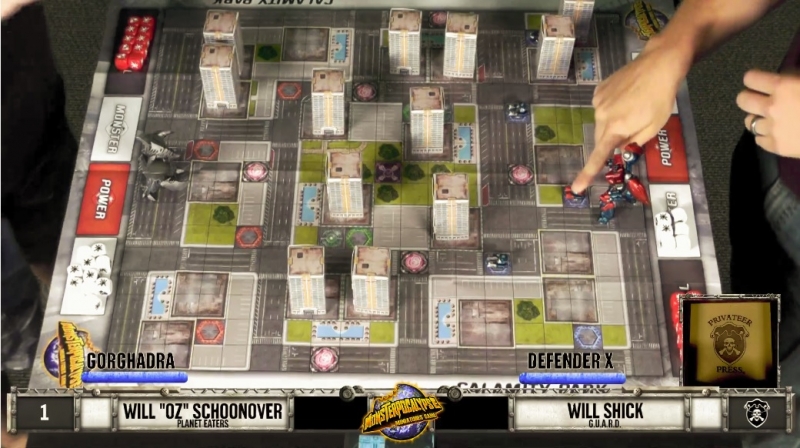 The broadcast starts off with a bit about the game and an introduction to the factions. They also show off a sweet upcoming model as well: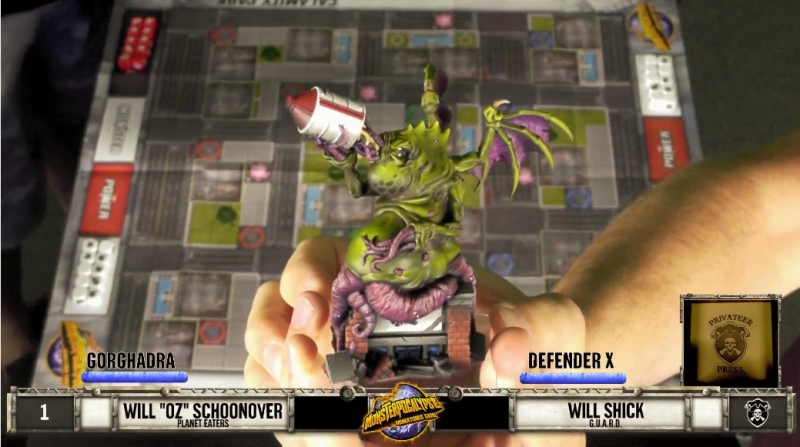 Meet Brewgrosh!
It's interesting to note that this game's "standard" mode typically has two monsters per side, but it can be played with just one monster per side. If you're looking for a faster game but still want to smash stuff then 1v1 monsters is the way to go!
They also go over the game sizes and starters.
Starters – 1 Monster, 5 units
1v1 monster fight – 1 monster, up to 15 units
2v2 monster fight – 2 monsters, up to 20 units
3v3 monster fight – 3 monsters, up to 25 units
To use units, they have a spawn cost which you can pay to bring them in. You can watch the video for an excellent breakdown of the rules but for now, check out the sweet unit cards: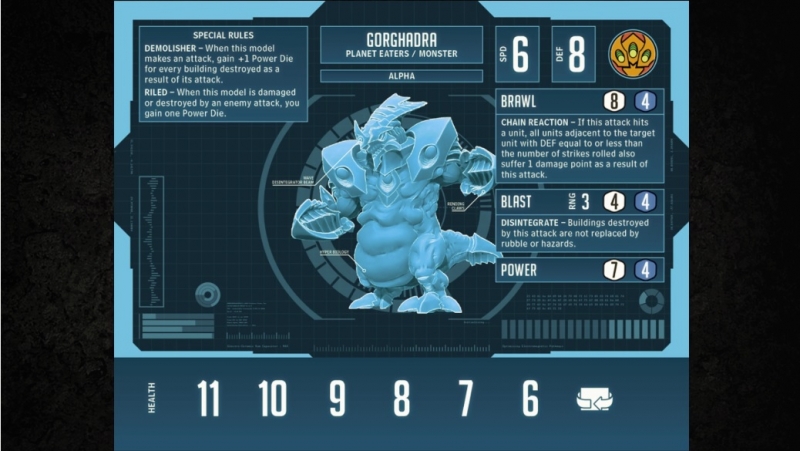 The health track is on the bottom of the card. Now if you notice it starts at 11 and goes to the "flip" icon…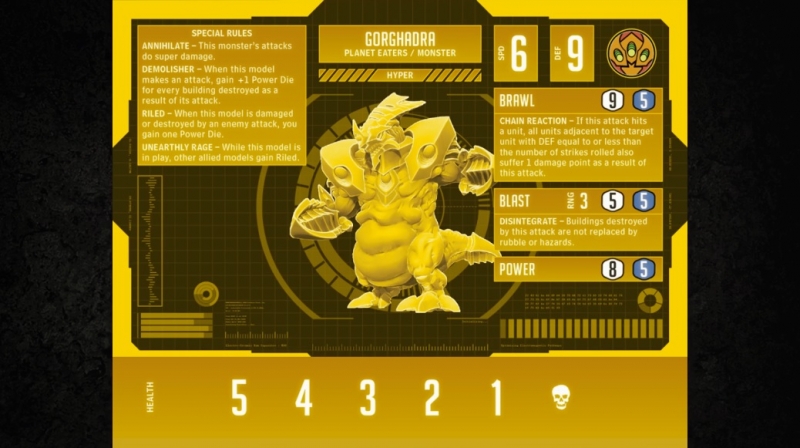 Which means you flip over to Hyperform! Inthis mode you get a stat-bump and are just deadlier in general. If you ever heal back above you Hyperform hitpoints, you do swap back. However, Privateer streamlined a lot of the game from the previous version and cut down on the healing in general so that's not as "easy" as it once was.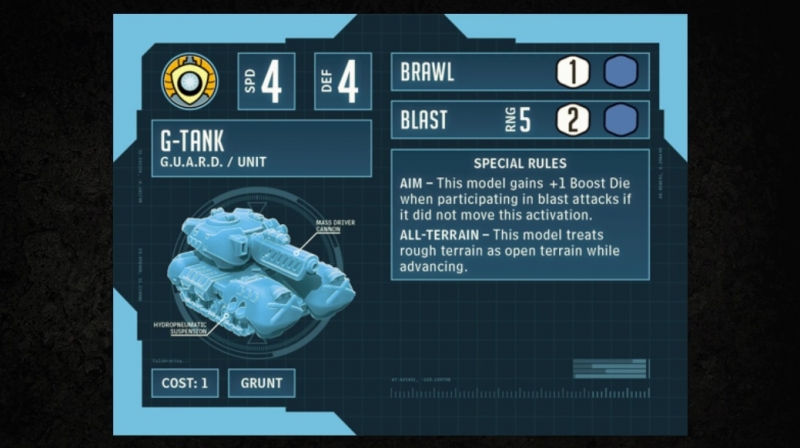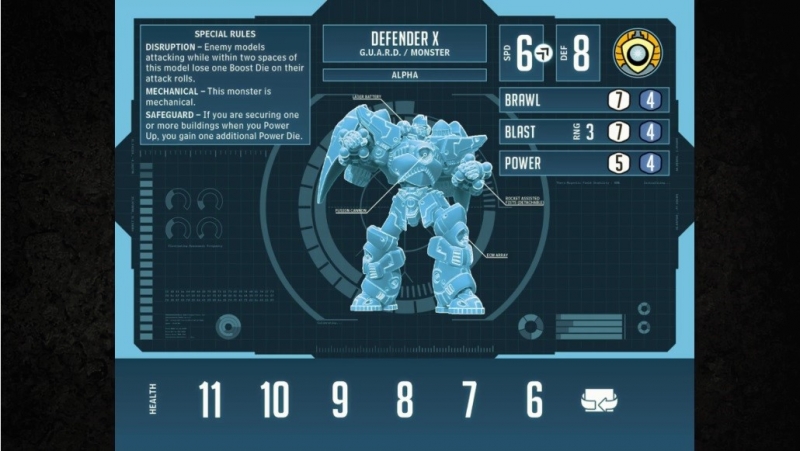 The game plays pretty fast and it's very action packed. Monsters punching, kicking, lasering, and fighting each other – stuff you'd think would happen in a game called Monsterpocalypse. Oh and throwing each other through buildings, we can't forget that!!
Privateer Press has a ton of info on the website right now so if you want to learn even more check that out HERE.
Monsterpocalypse – coming in Fall of 2018!