Sometimes things jump out at you when you least expect it. That's how my childhood memories of this game hit me while I was working on something completely unrelated.
Let's travel back to 1985 and discuss a very personal retro of my own. I've always been a fan of strategy games. Sure, games like Mouse Trap, Grape Escape and Splat! were good fun, but they didn't really give me that strategic gameplay I was looking for, even as a kid.
Somehow, I ended up with a copy of this game, Ghosts!, by Milton Bradley.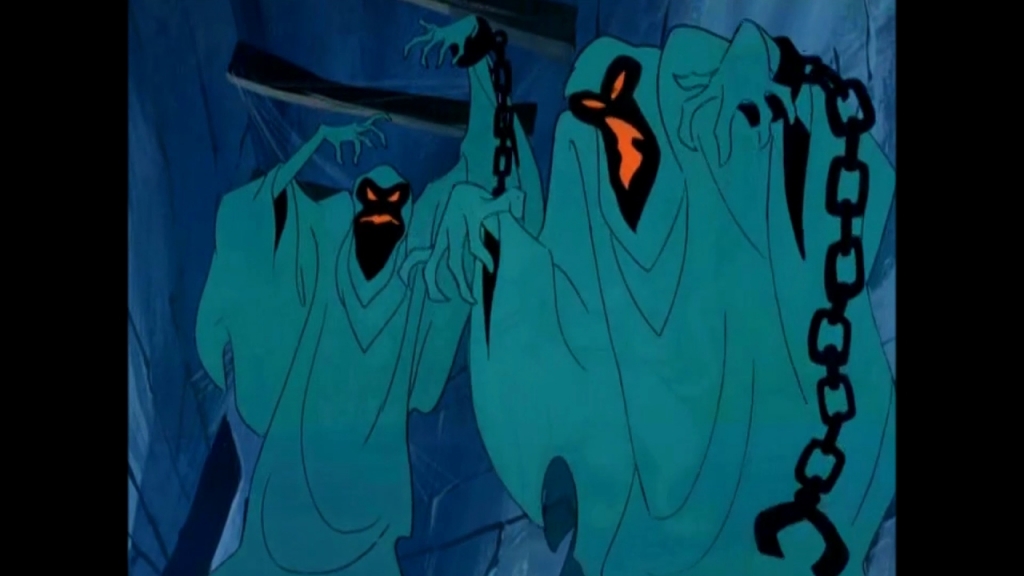 Not pictured: Anything related to the actual game.
Actually, to give you a little behind the scenes look here. I wasn't planning on writing about this game today. I was working on a completely unrelated game and this happened to pop up in my research. I immediately recognized the cover and knew I had played this game as a kid. While looking through the gameplay videos I could find, all the memories came rushing back. I loved this game.
And yes, of course the ghosts glow in the dark.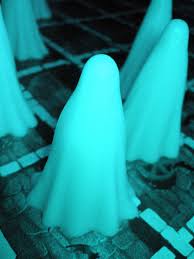 Obviously.
Gameplay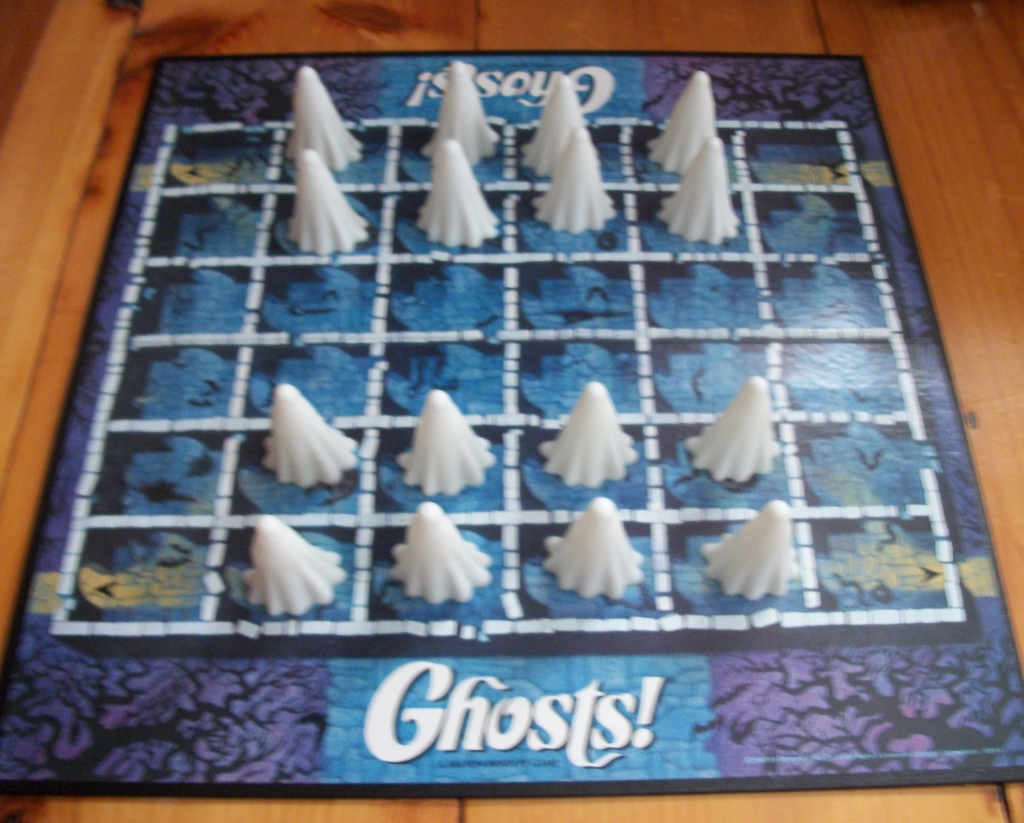 At the core, the game plays similar to Stratego, but simultaneously simplified and complexified in different ways.
Each player has 4 'Good' ghosts and 4 'Bad' ghosts. The ghosts are marked with colored stickers on their backside, hidden from the other player. The goal of each player is threefold:
Capture all of your opponent's good ghosts
Have all of your Bad ghosts captured
Move one of your good ghosts to one of the corners of your opponent's side.
Achieving any of these conditions win you the game.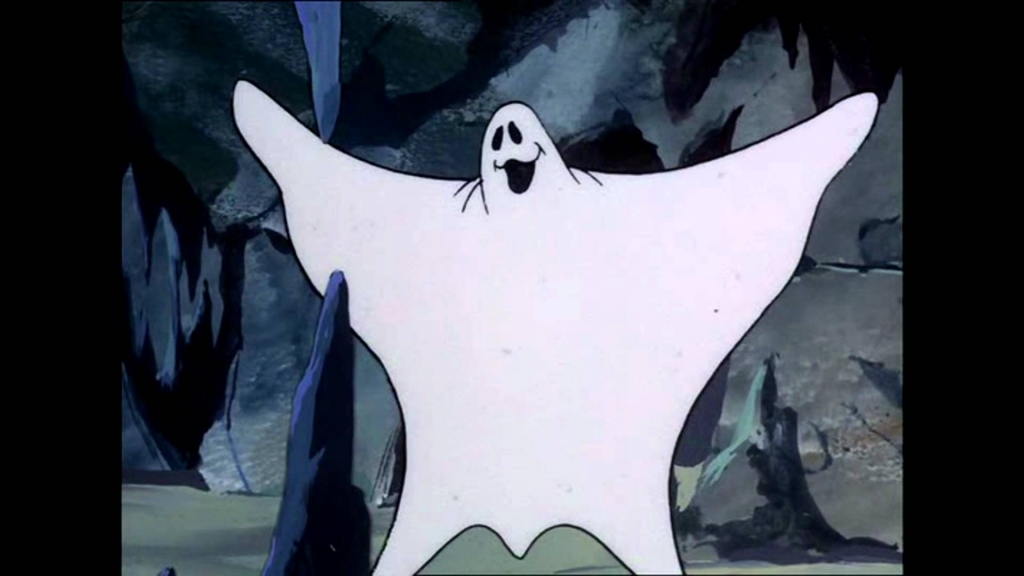 "I'm dead and loving it!"
Moving a ghost is simple enough. Every ghost can move 1 space horizontally or vertically, not diagonally. To capture a ghost, simply move one of your ghosts into it.
Simply Complex
What's great about this game is the level of complexity in the sheer amount of bluffing which can be done. In games like Stratego, there is some benefit to having your Spy or Mines captured, but that is so less frequent. In Ghosts!, half your ghosts are bad, and you want them to be captured. This creates such a huge mind game between the players.
Suppose we're playing and you're moving up aggressively. I move one of my ghosts directly in your way. You have to assume that's a bad ghost because otherwise risking moving it right into your way is giving you the game. But maybe that's what I want you to think and I'm pulling the ol' double bluff.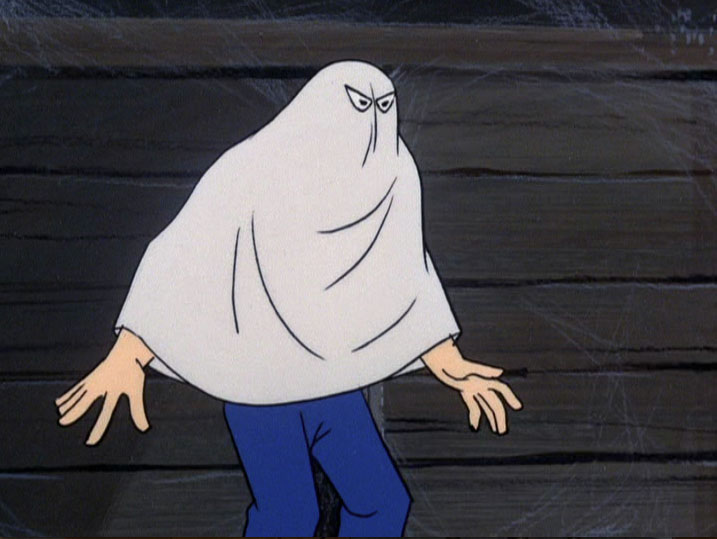 "Yeah, I'm a ghost. Woo woo and stuff, right?"
If I'm moving up aggressively, am I trying to get one of my good ghosts to escape, or am I trying to trick you into capturing my bad ghosts?
For as simple as the game play is in Ghosts!, there is so many different strategies and tactics to employ. Being able to read your opponent and understand how they would think is really important here. And all this from a silly kids game featuring a cheap blue knockoff of Slimer on the box art!

Don't even tell me it's not.
Final Thoughts
Finding this game was a huge nostalgia trip for me. I had completely forgotten about this game and I'm delighted to have found it again. There's no entry for it in Board Game Geek as of right now, so I might have to take that upon myself to correct.
~Scooby Doo is a great resource for pictures of ghosts.