Hot off the rumor presses from a longtime (and more importantly accurate) rumormonger, here's a look at what's coming later this year for everyone's favorite unstoppable alien horde. Er, swarm. Sworde, maybe? Orks and Tyranids are rumored to have new minis, and just what is going on with Vigilus.
That's right folks, grab your pepper, or possibly turmeric, depending on your dietary needs, and let's dive in to a whole batch of rumors–Orks, Tyranids, and the roiling center of the narrative for the next little while. Now these are just rumors, so let's be careful going forward, but if any of these bear out, there's reason for everyone to be excited in the near future. These all come to us via a longtime rumormonger, so let's roll up are sleeves and dig in.
Orks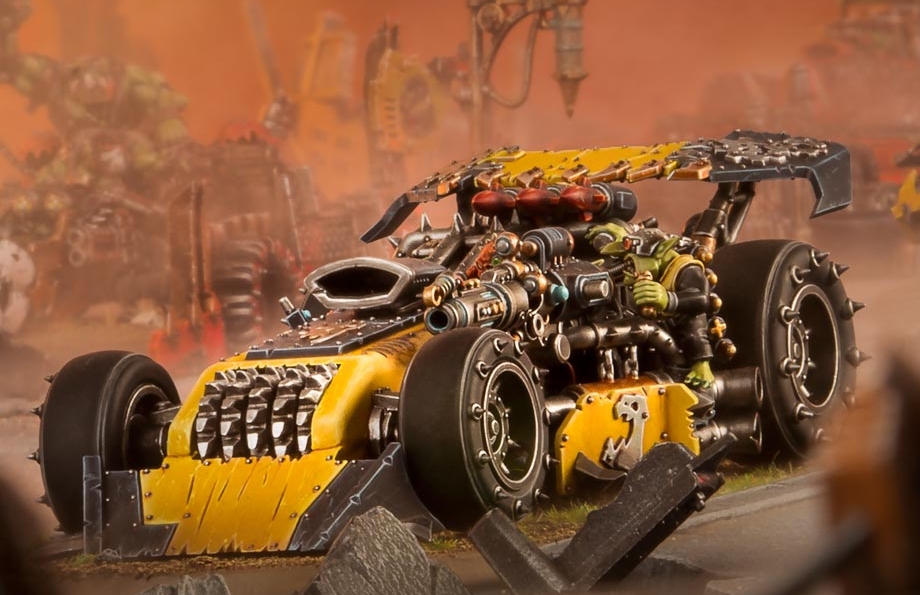 We all know that the new Codex is coming, and that the Buggy and Dragsta are on their way in Speed Freeks, which pretty much guarantees we'll be seeing them outside of the boxed game. Rumor has it it'll be a combo kit featuring Buggy (or, I guess Kustom Boosta-Blasta) and Dragsta as one. But then on top of that, there are three other kits we might be seeing.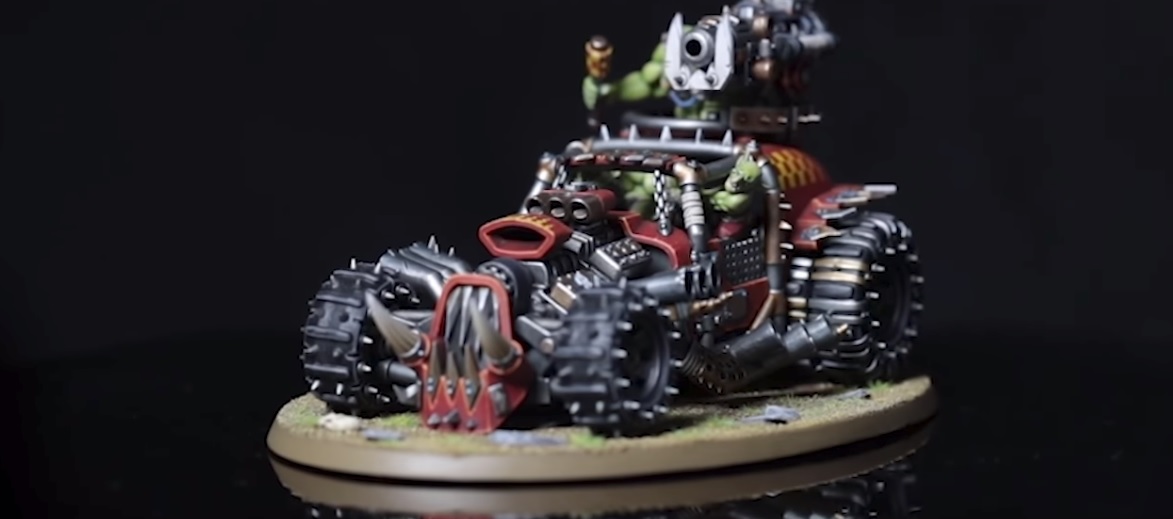 There are strong rumors from multiple sources that we'll be seeing that big blurry thing that's lurking in the background of many fine Ork products come out around the same time–and add one more rumor to the pile attesting that the blurred form is not Orksquatch, but rather Ghaz himself, ready to bring Waaagh to them wot needs it.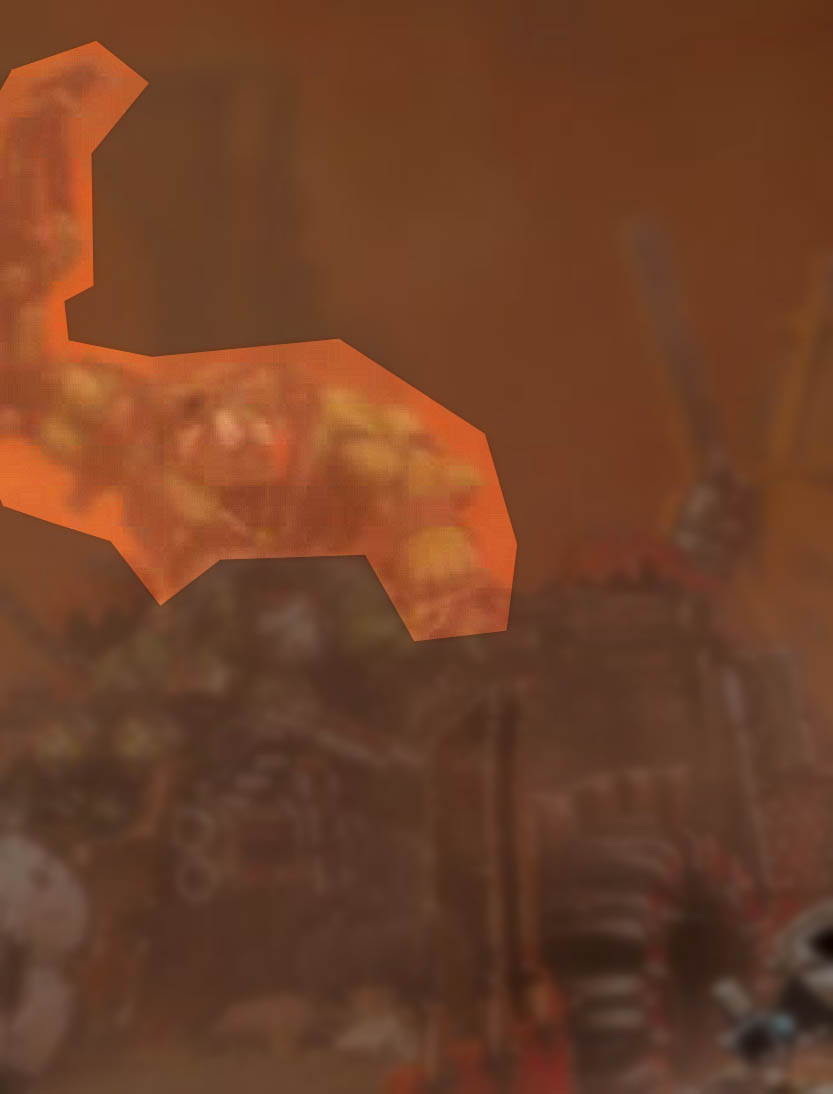 Accompanying them are some smaller vehicles, new koptas, as well as a third, as yet unrevealed kit that will round out the Ork release as they race over the surface of Vigilus pell-mell looking for a good scrap, more dakka, and enough speed to make even the speediest freek satisfied. That is, if they can get past the burgeoning Tyranid invasion.
Tyranids
Space Wolves and Genestealer Cults are duking it out Tooth and Claw in the sewers and the underwarrens of Vigilus. But as desperate Genestealer Cultists grow more and more harried by their Wulfen hunters, they may be seeing some reinforcements from the mighty Four-Armed Emperor, long may he reign.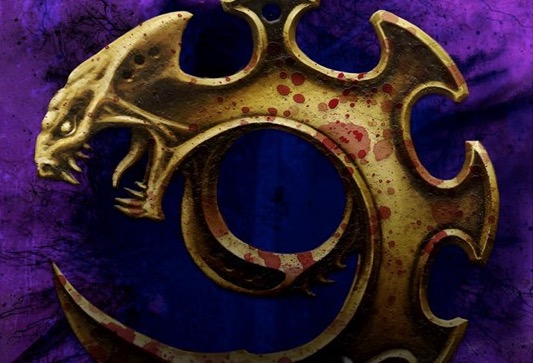 Rumor has it that Tyranids will be seeing "a short model release" meaning that we'll see some new models (and models only) before the end of the year, and untethered by an accompanying codex or other accompanying boxed stuff. And it all comes back to Vigilus. Tooth and Claw is just the beginning, it seems.
Vigilus
With GSC, Space Wolves, and Orks already drawn to the world, while the beleaguered Astra Militarum and Ad-Mech try and hold out, it seems like we'll be seeing reasons for the other factions of 40K to be drawn to Vigilus in chunks.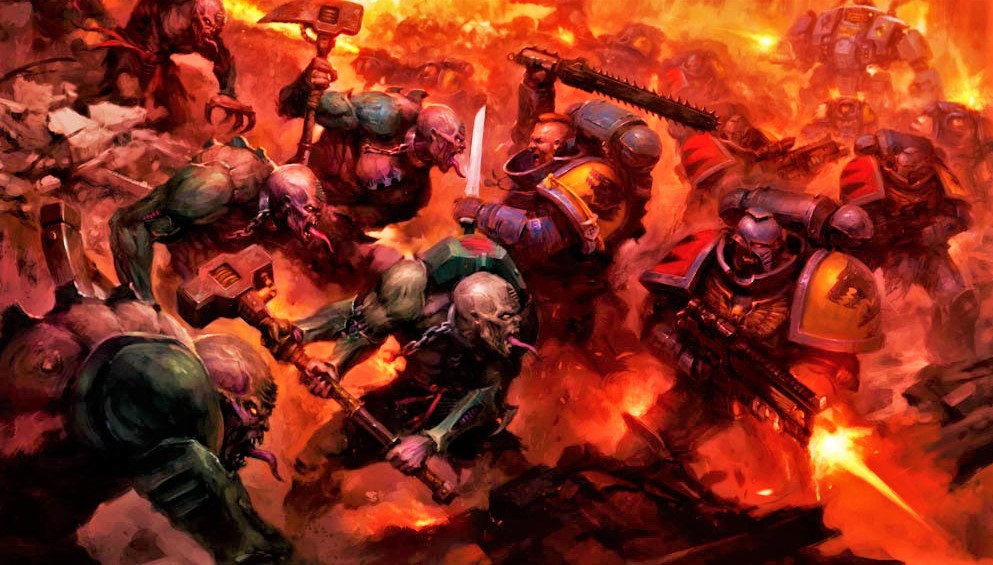 Some, of course, will be leaving Vigilus in chunks…
Rumor holds that we'll be seeing Vigilus a lot more in the next six months–that it'll be the center of the narrative. Where last year Death Guard and Ultramarines fought each other and the others hung out in the periphery, now the factions of the galaxy are being drawn towards the Nachmund Gauntlet–one of the few safe paths across the Cicatrix Maledictum, one of the precious lifelines into the Imperium Nihilus. Stay tuned in the coming weeks for more as the rumors begin to flow.
What do you think? Do these rumors hold a ring of truth? Or should they be kept somewhere secret, somewhere safe?