There 's a new set of info on the stirrings of Chaos and what has been hidden in plain sight for months.
Industry Rumormeisters tell BoLS to start to put some pieces together.

Malign Portents' Grand Tease
Malign Portents looks in hindsight to have been a giant hint, hint for future Age of Sigmar BattleTomes.  Note the 4 heroes included and what Battletomes have been released recently.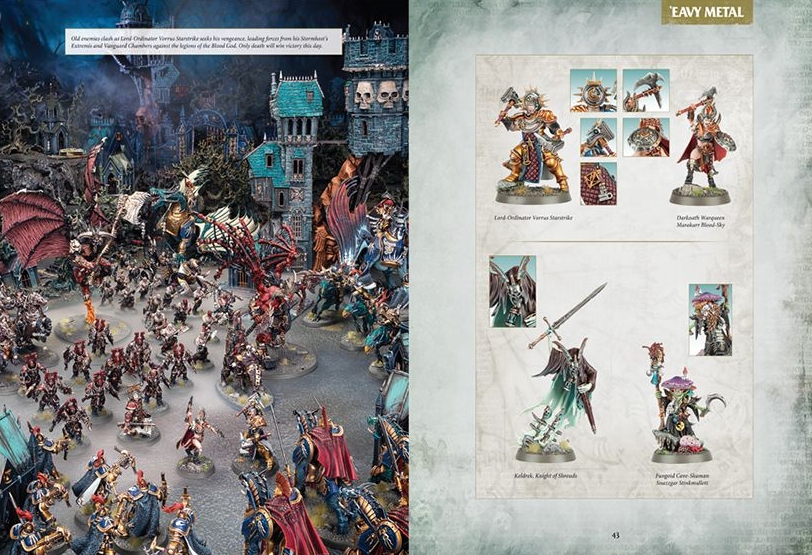 Stormcast Eternals – CHECK
Nighthaunts – CHECK
Moonclan – pretty much CHECK  with the troll just revealed by GW
Slaves to Darkness – Hmmm…

About that Darkoath WarQueen…

The rumors say that Slaves to Darkness is getting their own Battletome on the far side of Beasts of Chaos and the Moonclan Gobbos. Note the Darkoath Queen is a member of Slaves To Darkness sub-faction. Next let's take a look at their units from the Grand Alliance Chaos book: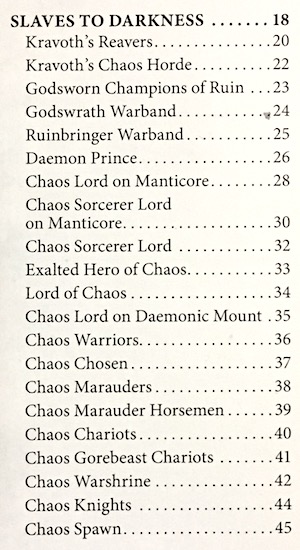 These are pretty much the descendants of the old Warhammer Fantasy Warriors of Chaos line. All the familiar faces are in there, from the Marauders, to the Chaos Warriors to the more exotic stuff.
Rumors say to look for an Age of Sigmarizing of the line with a new fantastical aesthetic based on the Darkoath Warqueen. This will be a large update with over half a dozen kits, covering at least:
Chaos Marauders
Chaos Warriors
Chaos Chosen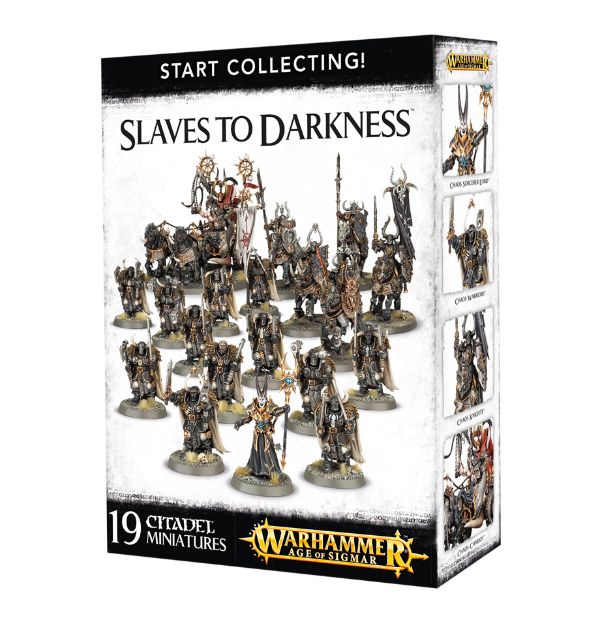 Going, going…
Look for both walking and mounted versions of the key units. The goal of this is the replacement of most of the now long in the tooth, static rank & file WFB Chaos kits.  Also said was to expect more a fantastical reimagining of the line to fit with the overall Age of Sigmar Aesthetic. Just as Archaon and the Varangard are very far removed from their miniature counterparts in WFB – so will many of the new Slaves to Darkness kits.
No word on when to expect these, but not too far down the road after the already announced Age of Sigmar Battletomes hit the shelves.
~ Fear the Slaves of the Three-Eyed King