You could say that the Ravnica book will feature a lot of lives of the party, 'cause we'll be seeing a whole bunch of fun-guys in the form of the Circle of Spores Druid, which has been confirmed to be in the Guildmaster's Guide to Ravnica as of TODAY.
That's right friends, put on your caps, make sure your gills are clear, and let's get hypha-nated, because the Circle of Spores is coming to the Guildmaster's Guide to Ravnica. Now if you're wondering what any of that means, let me clear it up for you. The Circle of Spores is a subclass for Druids that was introduced in an Unearthed Arcana earlier this year, alongside the Brute Fighter and School of Invention for Wizards. Of the three, the Circle of Spores felt the most polished, giving Druids a slightly necromantic skew, making them all about the grand cycle of life to death and back again.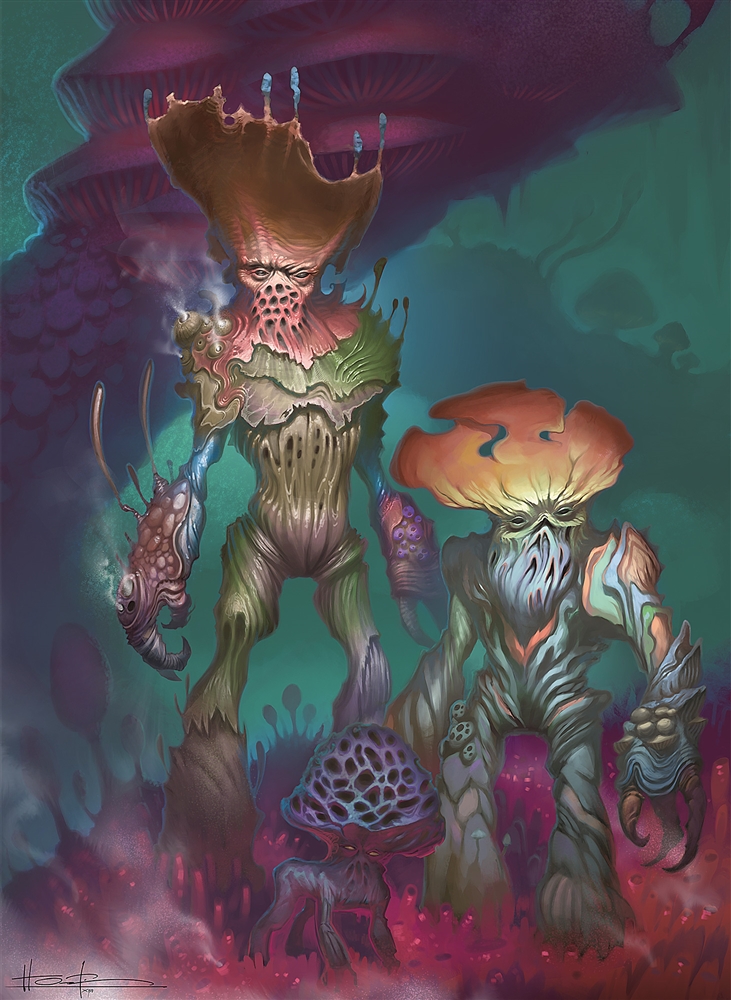 In a nutshell, the class was built around having a symbiotic relationship with a bunch of spores, that the Druid can use to debuff and damage their enemies, eventually turning them into spore-powered zombies when they die, while empowering themselves and their allies. It makes the Druid a strange gish–but that's something the class can do well, they're a hidden melee caster if you know what to look for, with things like Shillelagh and various other support spells giving you an edge. Add to this a halo of damaging spores (which you can also place around the battlefield for some extra control) and you've got a solid class. It was confirmed to be in the book earlier today:
The Circle of Spores was liked by enough people that it will appear in "Guildmaster's Guide to Ravnica" this November! #DnD #MagicTheGathering https://t.co/HaBIDReQXZ

— Jeremy Crawford (@JeremyECrawford) August 16, 2018
And of course, it'll go through the same revision process that all Unearthed Arcana classes go through, so it'll look different between when last we saw it and its eventual appearance. The same thing happened when we saw classes make the jump from Unearthed Arcana to Xanathar's Guide (for the most part–one or two were pretty solid).
Unearthed Arcana is playtest material. If that material ends up in a book, there are always changes to the design based on feedback. For example, the Circle of Spores appeared in UA and is slated for a book. The version in the book will be based on the feedback we received. #DnD https://t.co/o6dVEzMYHZ

— Jeremy Crawford (@JeremyECrawford) August 16, 2018
The other exciting bit of news about Guildmaster's Guide is that it will also feature the Order Domain Cleric. Again, this is a pretty sweet domain, it's leadership-focused, but it's front-line leadership that we're talking about. When last we saw it, the Order Domain Cleric was all about inspiring the party. Whether granting allies an attack when targeting them with spells, so your buffs and heals go further, but they could also rally their party around them–and are no slouches in combat themselves. That's my kinda playstyle.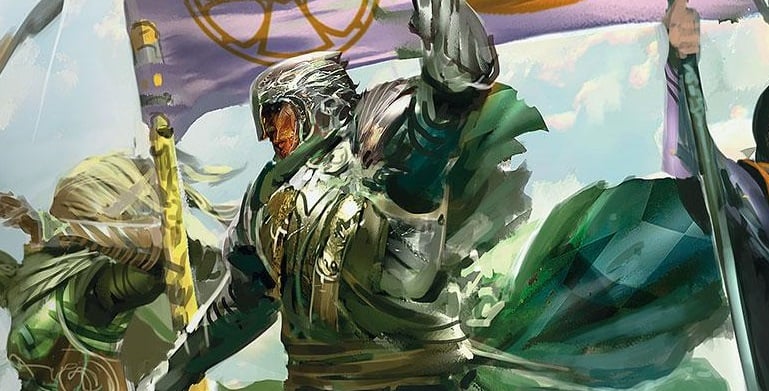 We'll have to wait and see what the final version is like, but add this to the new races that we'll be seeing and you have a really cool expansion for the game, but it's stuff that you don't have to have. This is a cool way to find new subclasses out there–and if you're worried that you'll have to buy a whole other book just to get one or two subclasses that you might want–D&D Beyond is your friend, my friends. You can just grab those piecemeal as they come out. It's a really clever strategy. At any rate, I'm excited for the Guildmaster's Guide to Ravnica, so we'll see what other magic it can gather before release day in November.
Happy Adventuring!