KeyForge is a new type of game from Fantasy Flight Games. This "Unique Deck Game" isn't an LCG, CCG or TCG – it's a whole new beast. With each deck being unique, it's a pretty big gamble. But it might not be as crazy as it seems…
If you had told me that FFG was going to make a game where there would be 104 quadrillion unique decks involved last week I would have looked at you in disbelief. But here we are and that game is called KeyForge. Brainchild of Richard Garfield, this game is a call back to the pre-internet days of TCGs where players couldn't look-up a deck and rebuild it. There was no "meta" and you had rely on your own skill and cards in hand to win the game.
While the mechanics are solid and it plays fast and similar to other card games (obviously, it also has it own spin on things) KeyForge is a new style of game where each deck is one-of-a-kind. That's the big "gimmick" of this game. If you buy a deck, no other deck is going to have the exact same cards or play the exact same way. That alone has made folks take a step back and be wary of this game.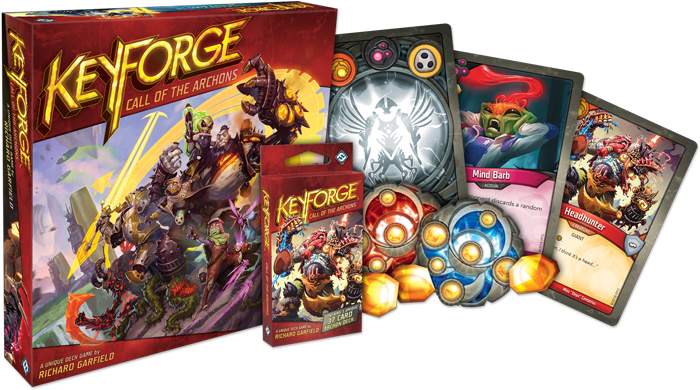 "I can't trade cards? I can't build decks? What about the secondary market? What if my deck sucks?" All those questions and more we heard on the floor at GenCon 2018 when FFG announced this game. But you know what? They asked those questions, too. And when you think about it, this game's "gimmick" really isn't that much of a risk or a gamble…because it's actually pretty common already.
It's Basically A "Sealed-Deck Format" Game
Magic: The Gathering is the perennial top card game in the world. Everyone knows what it is, has/had a deck, or played it at some point. Most folks who spent any amount of time in the competitive scene can probably tell you how the different formats for Magic work. And there are LOTS of different formats. All of these formats have different deck building restrictions and options for players. One of those many formats is the "Sealed-Deck" format.
In this format (and there lots of variations) you start with 6 booster packs and have to build a 40 card deck with the cards you've just opened. No trading allowed. The only thing you do get to add outside of the packs you've opened is "basic land" – usually provided by the store/event.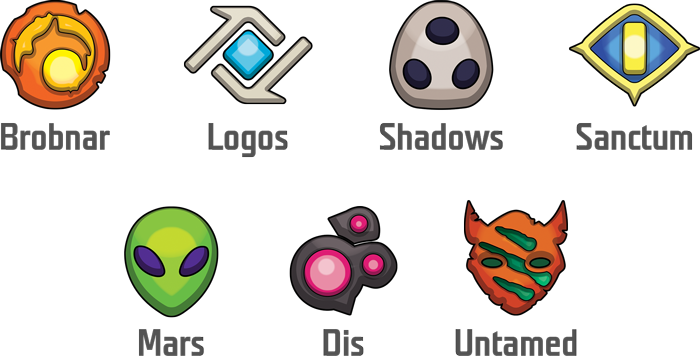 KeyForge doesn't use "basic land" or a mana card system. When you buy a deck, it's generated from 3 of 7 factions and you get 12 cards from each of those 3 factions. Your unique deck is 36 cards. The similarities are pretty obvious. Neither provides the player with a ton of resources to work with. They are intentionally limited. And because you cannot trade cards between players, each player is forced to play with the cards they have been dealt.
The Sealed-Deck format is a huge draw for folks. Stores host "Sealed-Deck" tournaments right along side Booster Draft tournaments all the time. Players love them because each deck is a hodgepodge of cards and ideas – and these events are extremely challenging to play in and win. While a typical game of Magic might not last for more than a handful of turns, these more limited formats push the games into longer, more drawn out games. That's something we're likely to see happen with KeyForge as well.
Priced To Compete
A single Magic: The Gathering Booster will run you 4-to-5 bucks depending on your store and will let you add 15 cards to your collection. A deck for KeyForge will run you about $10. I could easily see stores running KeyForge "Sealed-Deck" style events where you pay $12, get a deck and the winner gets prize support – and everyone else gets to keep the decks they purchased. Price-wise, that's pretty comparable to a M:TG Booster Draft. And you just hate the deck you've bought, you're out the cost of two drinks from Starbucks.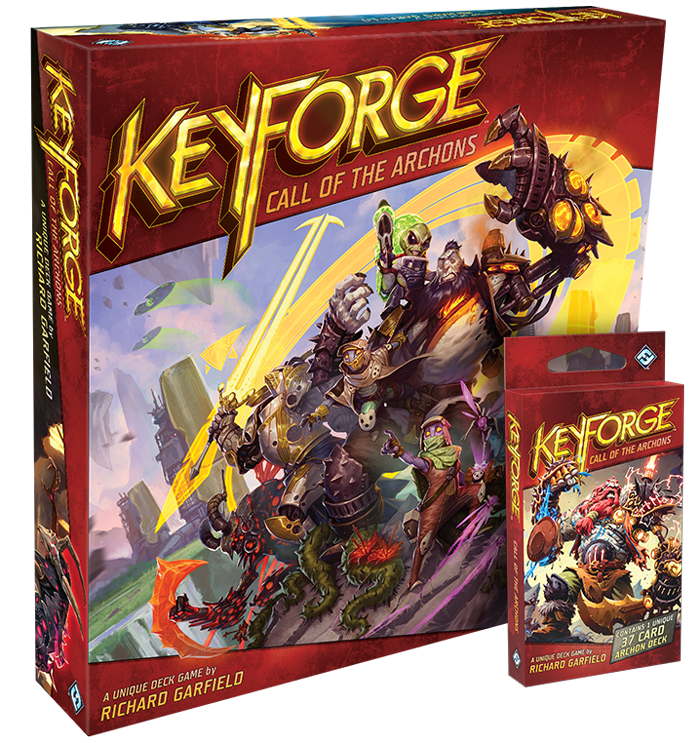 Fantasy Flight Games seems to be taking aim at Magic: The Gathering with KeyForge. It's a big gamble for sure – but you don't win big if you don't bet big. Keep an eye out for KeyForge coming soon to stores in Q4 of 2018!
What do you think of KeyForge? If the mechanics are good and the gameplay is fun, are you willing to give the game a shot?