Privateer Press announces a collaboration with Fantasy Flight Games to bring you the second line of miniatures in its Minicrate Subscription Series: Legend of the Five Rings.
This one is pretty exciting folks. Privateer Press is joining forces with Fantasy Flight Games to bring the world of Rokugan to life. Well, if not to life, they could bring it to your tabletop–in miniature form. Here's the gist of it: as part of Privateer Press' ongoing miniatures subscription service, the aptly named MiniCrate, Privateer Press will be releasing a Legend of the Five Rings themed MiniCrate subscription. Each month you'll get a mini right out of Rokugan, and we've got a look at the first one right here.
via Privateer Press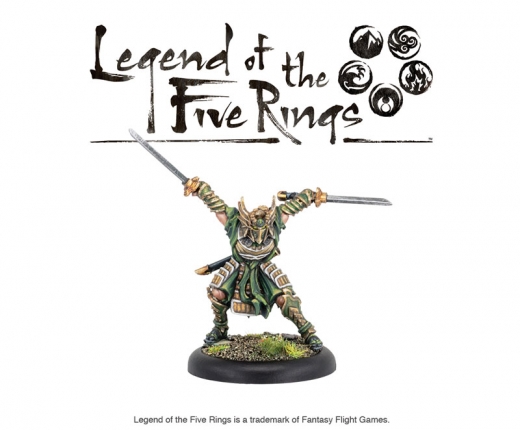 The first miniature in the series will be the iconic Dragon Clan Champion, Togashi Yokuni. Yokuni was actually the very first Legend of the Five Rings character ever designed by Privateer Press's founder and Chief Creative Officer Matt Wilson, when he helped create the original setting and card game for AEG over twenty-two years ago.

The MiniCrate Legend of the Five Rings program is offered as a monthly subscription service monthly ($16.99) or as a six-month VIP subscription ($98.99). Subscribers will have automatic rebilling to ensure there are no gaps in their subscriptions. Each shipment contains a single exclusive, limited-edition miniature and a corresponding Collector's Card featuring the concept art that can only be acquired through the Privateer Press' MiniCrate program.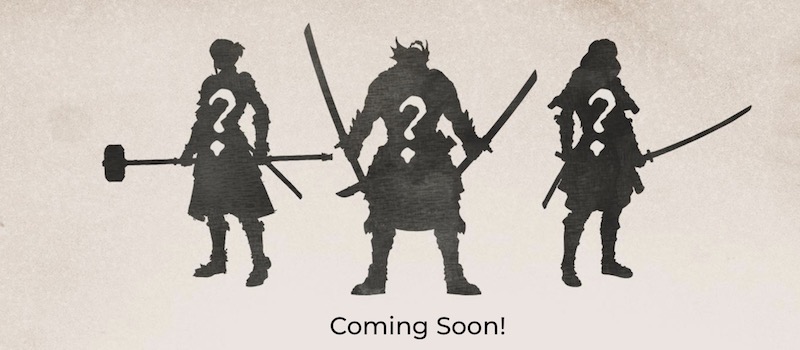 As a special bonus for six-month subscribers, Privateer Press also announced that members who sign up for a six-month MiniCrate subscription will receive a free bonus seventh miniature. Thereafter, with each six-month renewal, subscribers will receive an additional bonus miniature as part of their subscriptions. The first of these bonus minis for Legend of the Five Rings will be one of the fabled Naga Hunters.

Preorders begin this October, and the Togashi Yokuni miniature will be shipped in January 2019.
You can sign-up for the service right here.
For the Emerald Empire