We sit down with the Privateer Press gang and take Monsterpocalypse out for a spin. Come see how the game shakes out in this demo from the hallowed halls of Gen Con.
Monsterpocalypse was the big game out at Privateer's Booth this Gen Con. Updated to a new edition after a decade (which weirdly, seems to be going around this Gen Con), the new game has a lot to offer players, whether they're old hands at the game, or, like me, had never really come across it before the con this year.
In a nutshell, Monsterpocalypse is a resource management game. It's all about securing enough spaces on the board to generate enough power for your monster–but the reason you want to gain all these resources is so that your monster can do cool things. Basically you spend your turns trying to get enough resources to allow your monster to make fancy attacks, which in turn give it the edge over the next few turns, etc.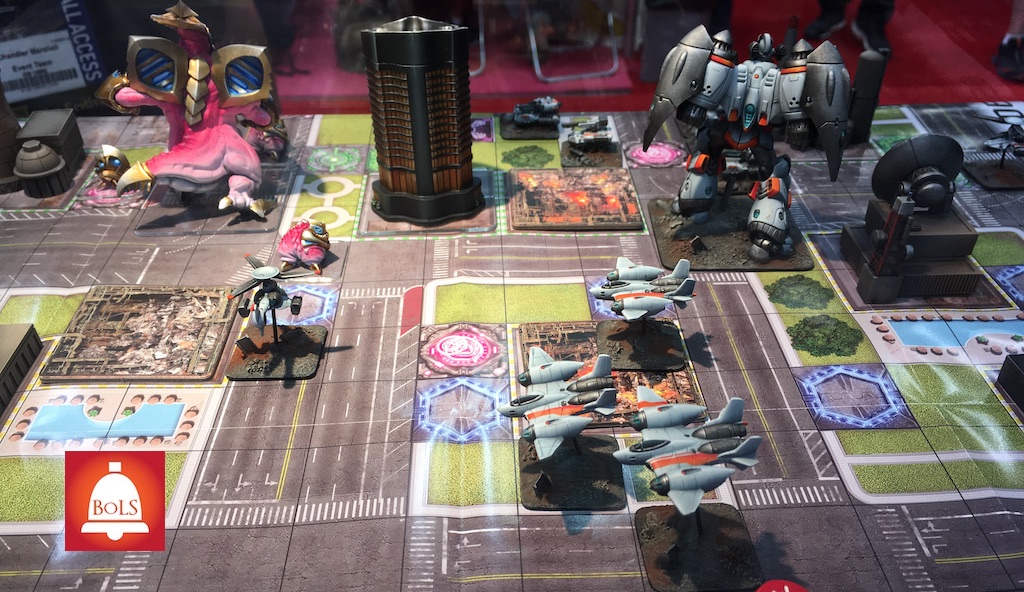 One of the things that often gets overlooked in the phrase "resource management game" is the part where you spend your resources. Even in the most abstruse resource farming game, there still comes a time when you have to spend whatever it is that you're farming. And Monsterpocalypse makes sure that you've no shortage of cool things you can do each turn.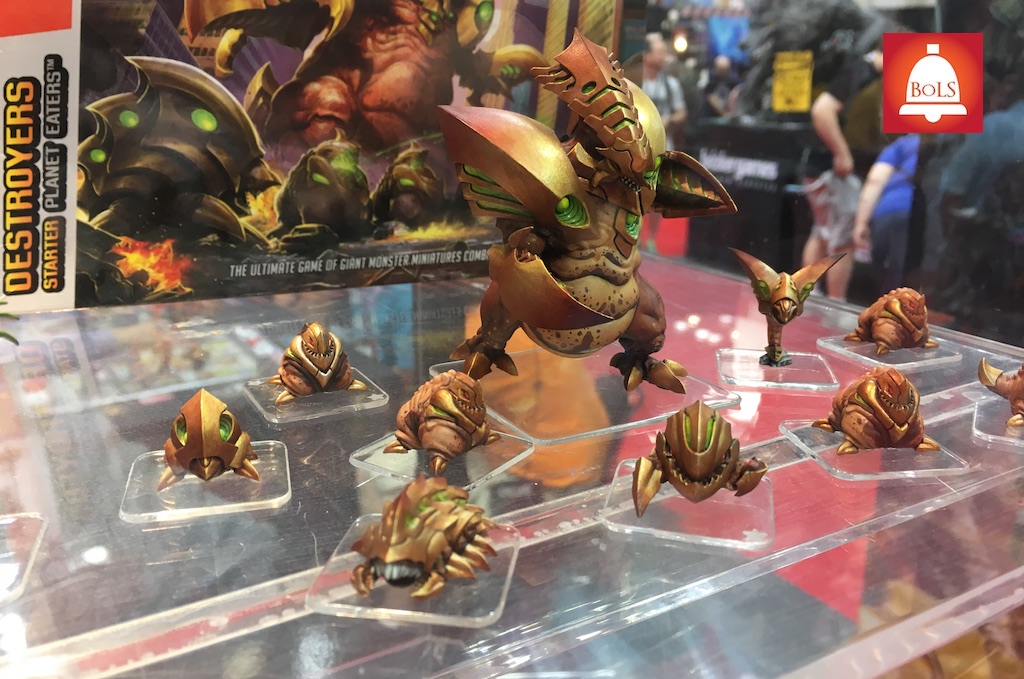 It's all about finding the right balance. Units are important because they help generate your extra bonus dice, which are more accurate than regular dice–but you only have a limited number of these based on what else is in your army. Securing buildings (moving your units to three sides of it) allows you to gain whatever special abilities they happen to bestow upon you.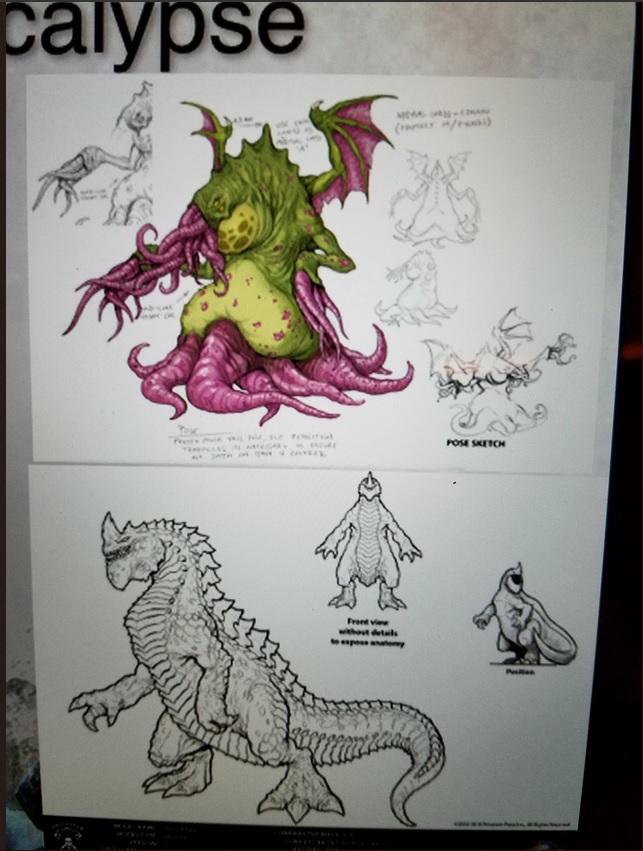 When we were chatting at the Privateer Booth we learned, for instance, that controlling apartment buildings gives you an extra point of power–worth fighting over, but also not a bad building to lose. Because Monsterpoccalypse is as much about destroying buildings as it is securing them.
And with plans to expand the game by releasing more fight maps for the competitive scene, along with taking the time to finish whatever factions are warranted once the original six (Kaiju, Ninjas, Robots, Insect Monsters, Cthulhu, and the Martian Menace) factions have been put out.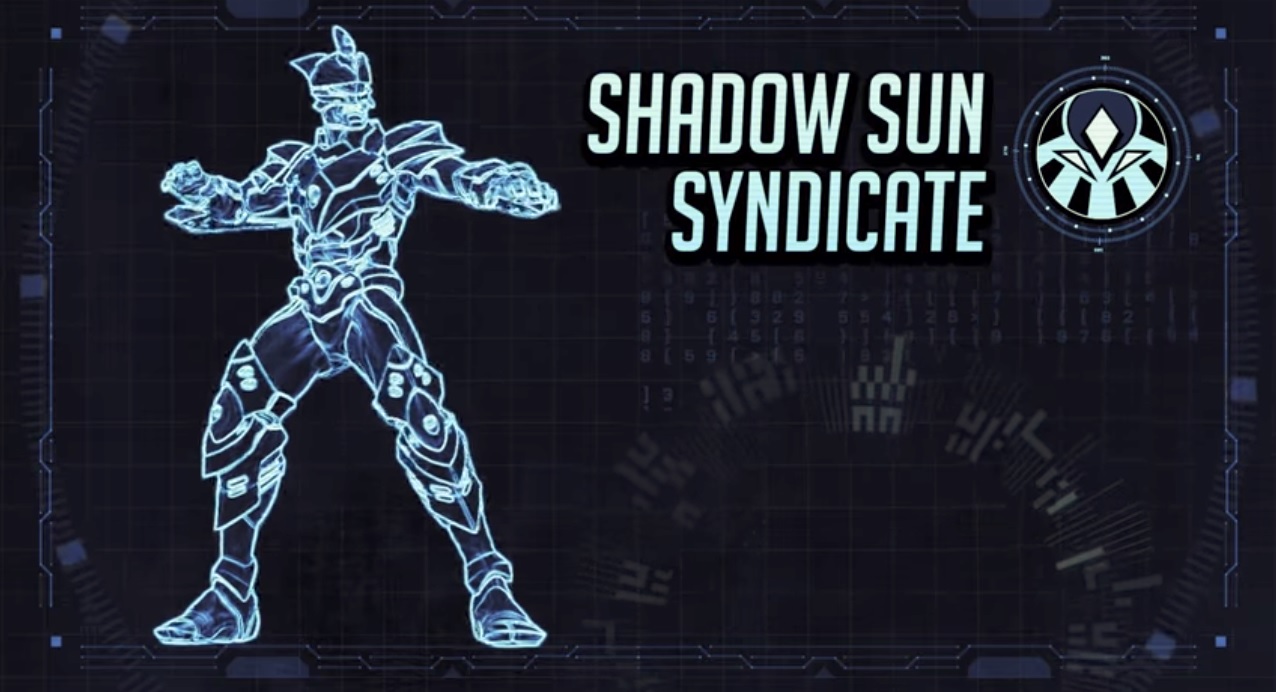 One of the interesting things about this version of the game, is that they're looking to experiment with the kinds of releases they put out. Because you can mix and match factions (there are two big ones, Destroyers and Protectors) you could see a new release that's just a monster or two, and they're meant to be run with a bunch of units pulled from like the Shadow Syndicate or Defenders since the monster wouldn't make its own. Usually.
At any rate, we loved getting to sit down and talk about the game–it's a ton of fun, and it satisfies both the action and puzzle-solving areas of the brain. With more Monsterpocalypse looming on the horizon, it's a pretty big year ahead.
I still think they need to introduce some kind of rules for using a building as a weapon, but hey, body slamming your opponent into a square full of flaming rubble is satisfying on a whole other level right now.