The Privateer Press had some kaiju-sized releases, most notably monsterpocalypse. Come join us for a walkthrough of their Gen Con booth!
Stalking through the crowded exhibition hall at Gen Con is an overwhelming experoence. Sights and sounds assault the senses, dynamic sculpts of robots and high tech infantry are on display alongside fantasy warriors and massive printed myrals showing off characters from the latest new release. Everything is a constant bid for your attention, even fellow con-goers–bedecked in their Kylo Ren, Overwatch, or Kylo Ren cosplaying as an Overwatch character costumes–vie for your senses.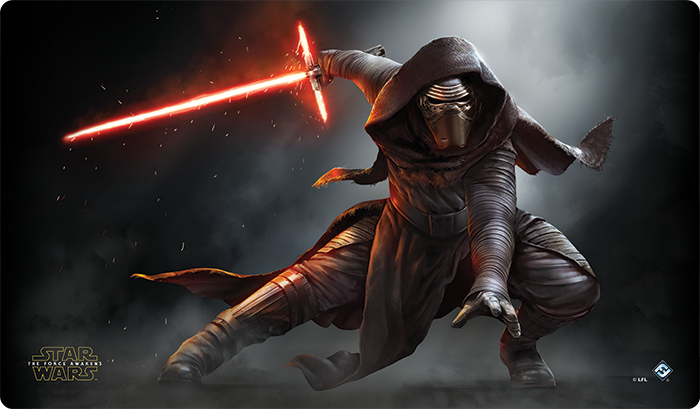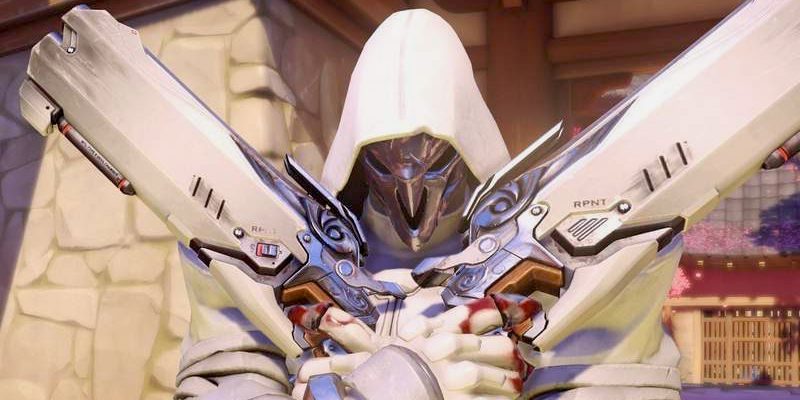 One is dark and brooding, you see, but the other is brooding and dark
You've got to stand out to capture attention, but attention is a notoriously fickle beast–once caught, you've got to really try to hold it because there are a million other things waiting for that precious, precious time. So when we got the tour of the Privateer Press booth, it should tell you something that we stuck around after the interview was over to get a demo of their new game, and to keep checking out what they had to offer. So here's the tour:
Monsterpocalypse was one of the biggest draws. Which makes sense, it's their new release, so of course it's going to have all the big shiny stuff to make it a big shiny hit. But, there's substance underneath that style, friends. Beyond just their starter boxes and the sample maps they had set out for demos, we saw some of what they have planned for the future.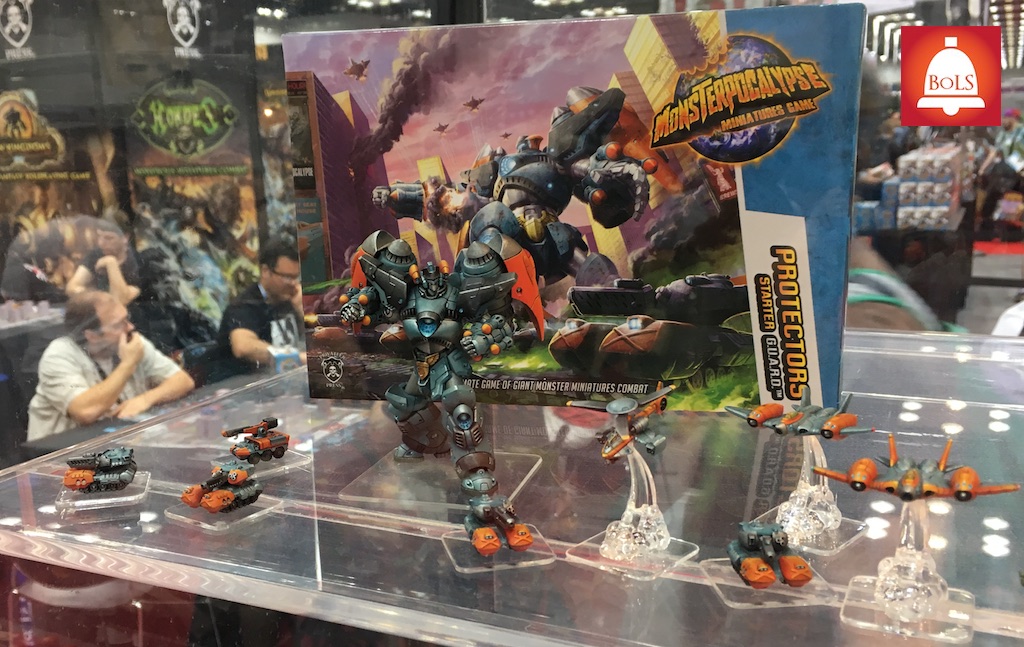 They've got a plan to support this game going forward, with more than just "we'll release the factions." They want to make it competitive, or at least fun to play in an organized format, which means releasing new maps fairly regularly, as well as new buildings.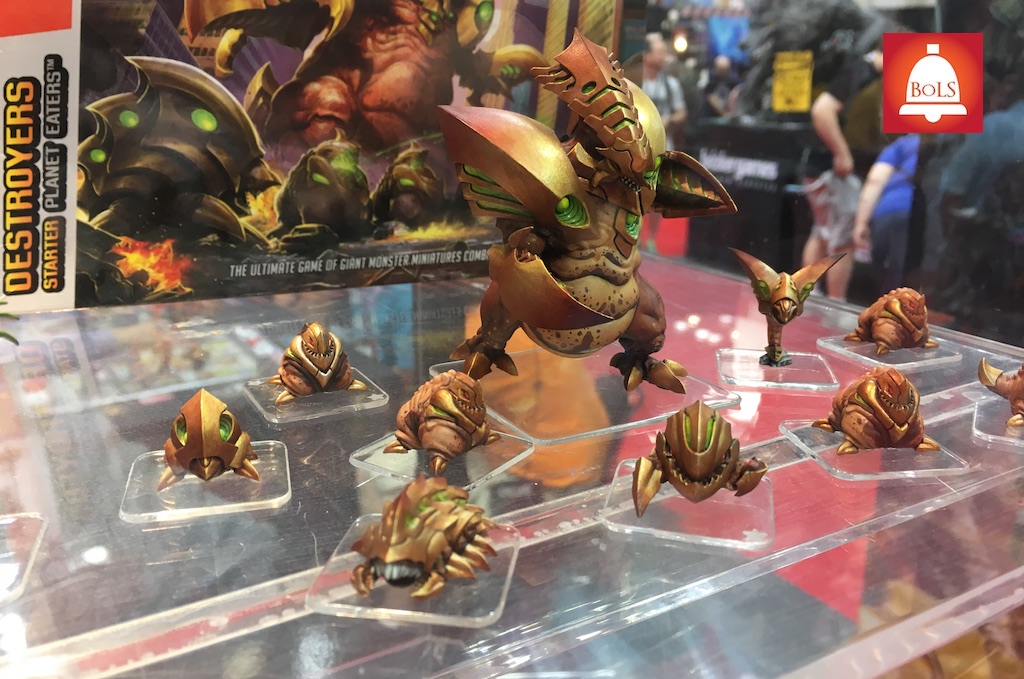 Which these guys will promptly smash
We saw some of their resin terrain, which matters because in Monsterpocalypse the buildings you control give your monster different abilities or resources that you can use to push beyond the normal stats on your card. And, in a resource management game, anything that gives you an edge is a boon–though I guess that's true for any game. We did see that they have plans to release special "trophy buildings" which are counts-as terrain pieces you can use to show off the fact that you won.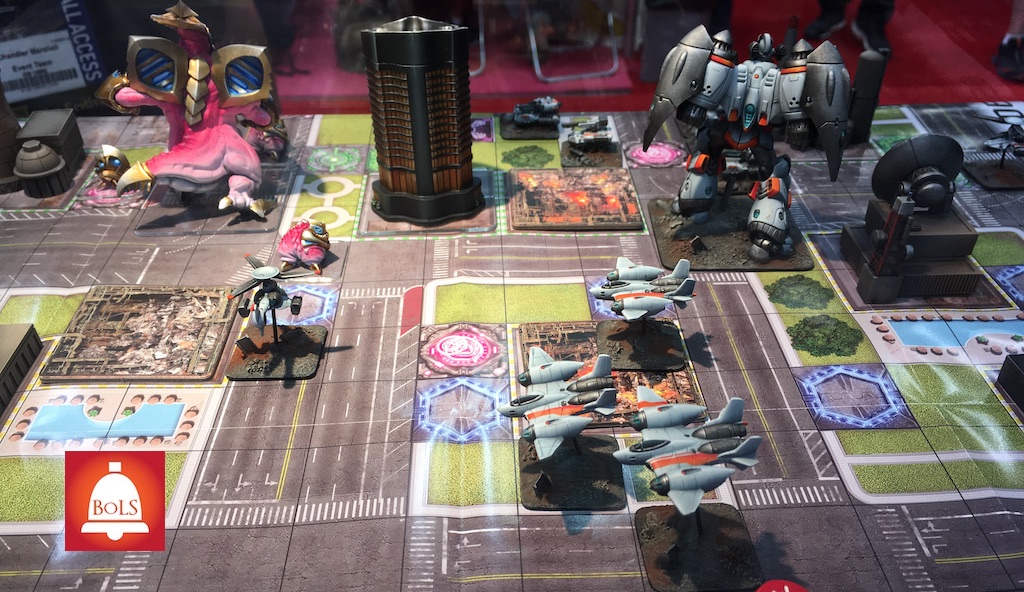 Radar dishes, UN Headquarters, even Privateer Press HQ

And of course, it goes without saying that these models are gorgeous. I mean look at the detail on some of these guys–they're incredible. Even the little units, which you'd think would be easy to skimp on, aren't. They're well-thought out with little sculpted bases to let you know which ones are elite, all around cool stuff.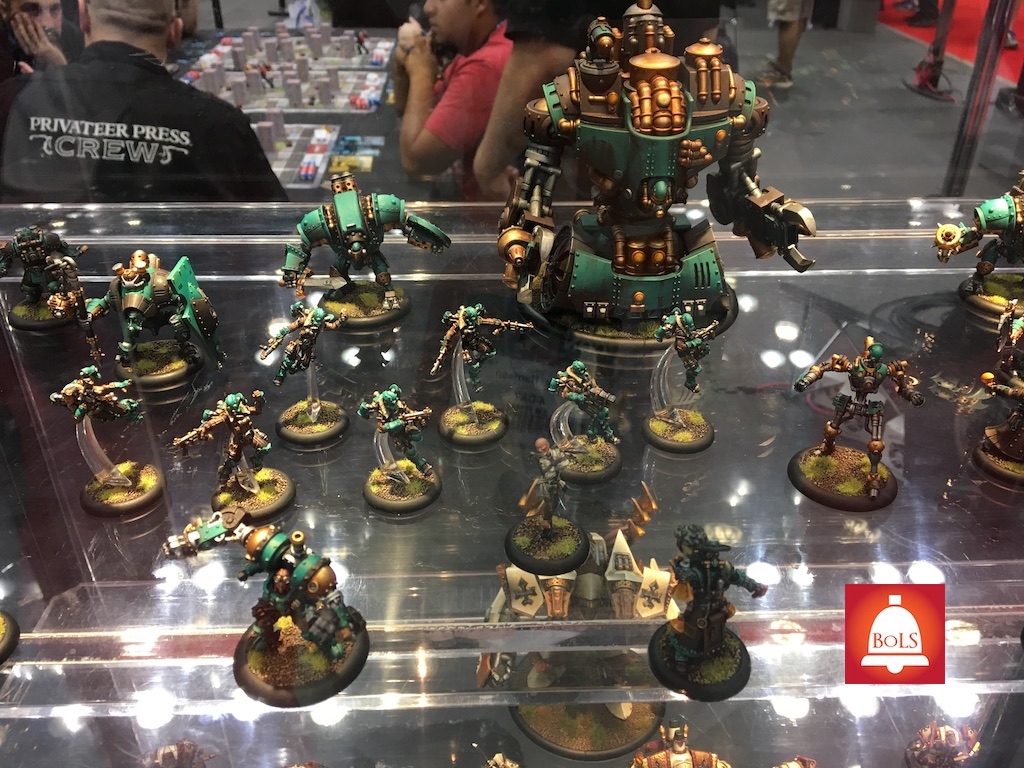 Plus we got to see their new Crucible Guard theme faction–it's one of my favorite. These are the Laelese refugees who escaped when Khador conquered their country. They're masters of alchemy and weird experiments that somehow don't blow up in your face. They blow up in the enemy faces instead. Lots of rocketeers and alchemical grenades back up their more agile warjacks, making for a fun force to build and play.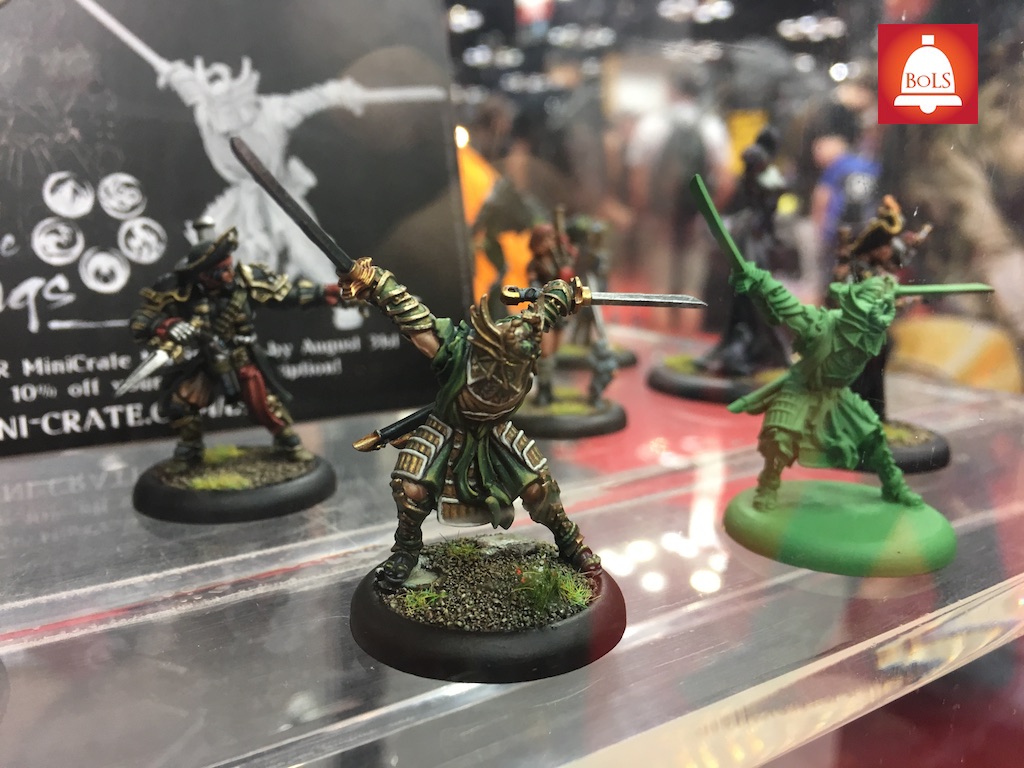 We also got a close up look at their L5R miniatures. The pictures don't do them justice. The video footage doesn't do them justice. These figures are amazing–and fun fact, there's a connection between the two companies–their sculptor used to work at Green Ronin on the L5RPG, so time really is a flat circle.
At any rate, that's Privateer's Booth. There's a lot more coming down the pipe to look forward to–but for now, we're happy to smash cities and body slam monsters. What more could you want out of life?
Aside from crushing your enemies, seeing them driven before you, and hearing the lamentations of their women, of course.