Let talk about how we might be able to use the new Super Star Destroyer on the table top.
Last week at GenCon FFG unveiled the next expansion for Star Wars: Armada, the Super Star Destroyer. While they've only release the stats for one version of the ship, and only some of the rules, it's enough to get people talking. As this ship promises to be pretty big on the table top, lets take a look at how you might run it.
The Basics 
Though the Star Dreadnought Commnand Prototype is said to be the least powerful of the 4 SSD versions, it's currently the most powerful and expensive ship in Armada. At 220 points base it about twice the cost of an ISD. For that price though you do get an impressive ship. 22 hull makes it twice as tough as an ISD. Couple that with a total of 20 shields and 6 defensive tokens, 2 each of brace, redirect and contain, and its by far the most survivable ship in the game. Its biggest weakness in that area is the 6 hull zones, meaning its shields are pretty stretched out, and mostly no stronger than those of an ISD. In its forward arc however it does have a full 6 shields.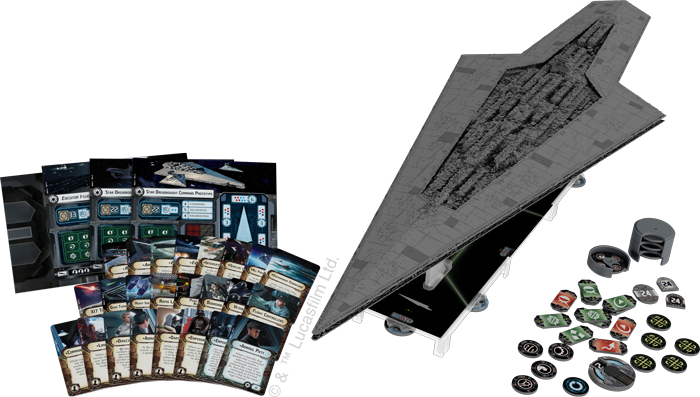 Firepower wise it's more comparable with an ISD. Its 8 dice front arc, 4 blue and 4 red is identical that of an ISD II, as it its two  blue dice anti-squadron armament.  Its side features a mix of dice, going from 5 on the side, to 4 on the side aux arcs, down to 3 on the rear. All this makes it feel like a slightly gunned ISD II, with the main difference being that it can shoot three times, rather than two. Given how its arcs are laid-out, it seems unlikely the ship can get a triple arc on any enemy short of another SSD. This means its double arc does 13 dice base, one more thant he double arc of an ISD, but it spreads more fire around  a table.

It's also the least maneuverable ship in the game. It can go up to speed 2  but has no turns. It can only turn using nav commands, but that means you have to really plan ahead. 5 Squadron makes its the best carrier in the game. Lastly it has a massive amount of upgrade slots, including three officer slots. All of these combines to make the ship slow and tanky, but still potentially very deadly.
Upgrades
So given that the ship has more upgrade slots then any other, lets talk about what options you might use. Here is a quick run down of some of the ones I am eyeing: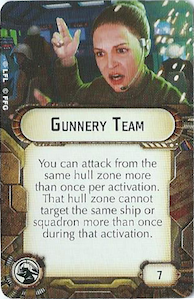 I honestly think Gunnery Team is a must have for the SSD. It's already almost an auto include on any ship that can take it, with the only real contender for its slot being ordnance experts on a missile boat. Since that doesn't apply to the SSD, its not much of a choice. However what really makes gunner team shine on the SSD is its wording: "Can attack from the same hull zone more than once". By saying more than once, rather than twice, gunnery team has opened the door for the SSD to make all 3 of its attack out the same arc, presumable the front, allowing it to put out a ton of firepower.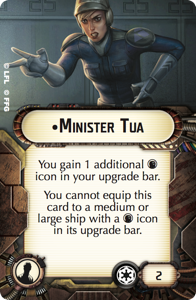 The SSD has three officer slots and no defensive retrofit slots. Tua is a pretty easy choice to flip one of those officer slots into something better. While her cost is cheap she normally has a high opportunity cost, not so on the SSD.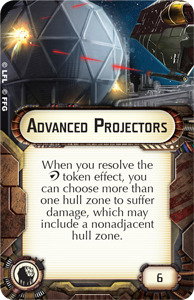 Assuming you are taking Tua you now have a couple of good options. Both Early Warning Systems and the ever popular Electronic Counter Measures could be great in the role. However with 6 defensive tokens I feel like ECM is needed less on this ship than others.  Advanced Projectors on the other hand will really let the SSD take advantage of its two redirects and 20 shields.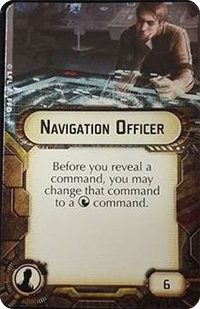 There's another of great officer choices besides Tua. Intel Officer or Kallus could really help up your damage out put. Damage Control Officer is a solid choice, and Needa could be funny. However given that the ship has command 4 and three officer slots I'd honestly consider looking at one of the various liaison or officer cards that let you change your commands. Navigation Officer seems like the best option here. Without having any inherent turns you need something like to to make sure you can get turns if the need comes up.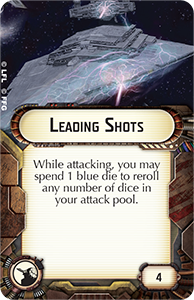 I don't think there is really a better ion cannon choice than leading shots. Every arc of the SSD has blue dice, and with being able to attack 3 times you'll get a lot of use out of Leading Shots.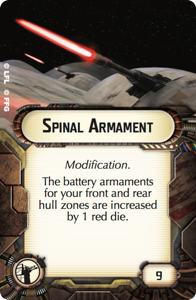 Unlike the Ion cannon slots, which really only has one choice for me, the turbolasor slot has a number of good options. Spinal Armament jumps out at me right off the bat. Upping the front arc to 9 dice, and then attacking 3 times a turn with gunnery team seems like a solid choice. Given the relatively slow speed of the SSD Quad Battery Turrets could be a cheaper way to get a similar effect.
Infinite Customization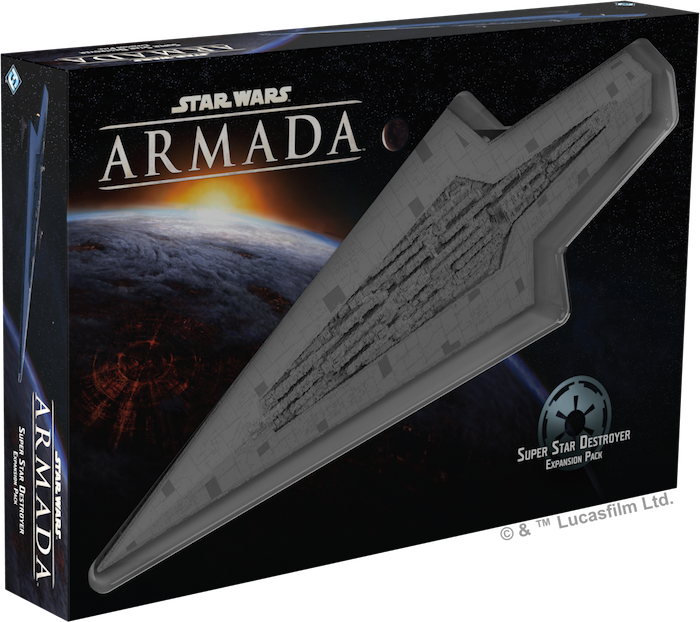 With so many upgrade slots, there is really a nearly infinite number of ways to customize the ship. I haven't even touched on the Offensive Retrofit slot or the Fleet Command slots. I think your choices for both of those will depend heavily on the rest of your fleet. Commanders are a strange lot when working with the SSD. A couple, Motti and Konstanine just don't work with the SSD as its not a small, medium or large ship. Others will be wasted. I think so far the two best options are Vader and Jerjerrod. There's also a lot about the SSD we don't know. What are all of its special rules? This is clearly a ship to be reckoned with, and one that will change the game. Tune in next time as we discus ways to fight the SSD.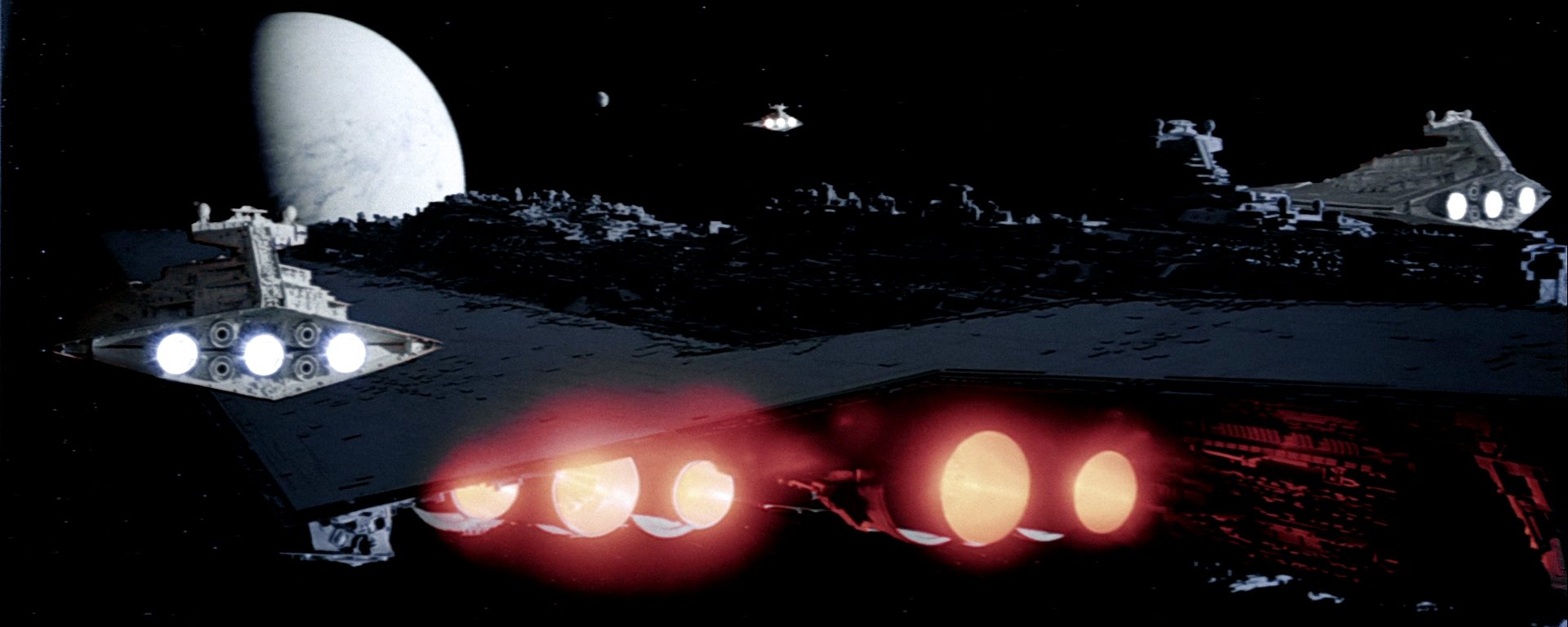 Let us know how you plan to equip the SSD down in the comments!