This time last year Lego approved an Ideas proposal for a Voltron kit that comes apart just like the hero robot. The kit they've made blows the prototype out of the water.

This is the largest buildable mech Lego has ever made. It has over 2,000 pieces that combine to create all five lions, his sword, and his shield. The black, blue, yellow, red and green lions are all posable with extra strong joints that allow for them to be combined into Voltron. It's a great display piece, and it's a great toy if you feel like laying down in front of your TV and playing along with the cartoons.
The kit is available now.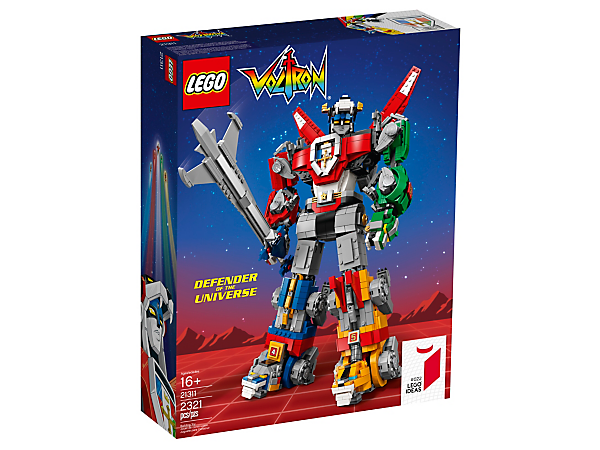 Lego Ideas 21311 Volton – $179.99
This set includes over 2,321 pieces.
Voltron measures over 15" (40cm) high, 5" (14cm) long and 8" (21cm) wide.
Features 5 buildable and posable lions that can be transformed and combined to create the giant Voltron super robot.
Play with the lions individually or combine them using extra-strong joints to form Voltron—the black lion forms the head and torso; the red and green lions form the arms; and the yellow and blue lions form the legs.
Pose the head, shoulders, arms and wrists of Voltron (legs are not posable).
Also includes a sword and shield (each with silver-colored elements) that attach firmly to Voltron's hands.
Includes a booklet with building instructions, plus information about the set's fan creator and super force of LEGO® designers.