That's right friends, Cubicle 7's highly-anticipated return to the World-That-Was is here at last. PDFs and Pre-Orders are up now and the Hardcover release is right around the corner. Grab yours today, and get ready  to roll up a Tax Collector.
Or I suppose you might roll up a rat catcher. The point is, whatever medieval peasant you want to roll up, you're at last able to, with the official release of Warhammer Fantasy Roleplay. The Pre-Order for the hardback book is up now, and along with every pre-order you'll get a free .pdf, or you could always just grab an official .pdf for yourself (the last one released was a preview document for KS backers). But one thing remains true, you can now journey into the World-That-Was and find myriad ways of getting your throat slit by Chaos Cultists in the middle of the night. Or, in honor of the new announcement from GW, maybe even get yourself killed by a rampaging horde of beastmen! There are endless possibilities* in the World-That-Was, so grab your friends, grab some dice, and journey within today.
via Cubicle 7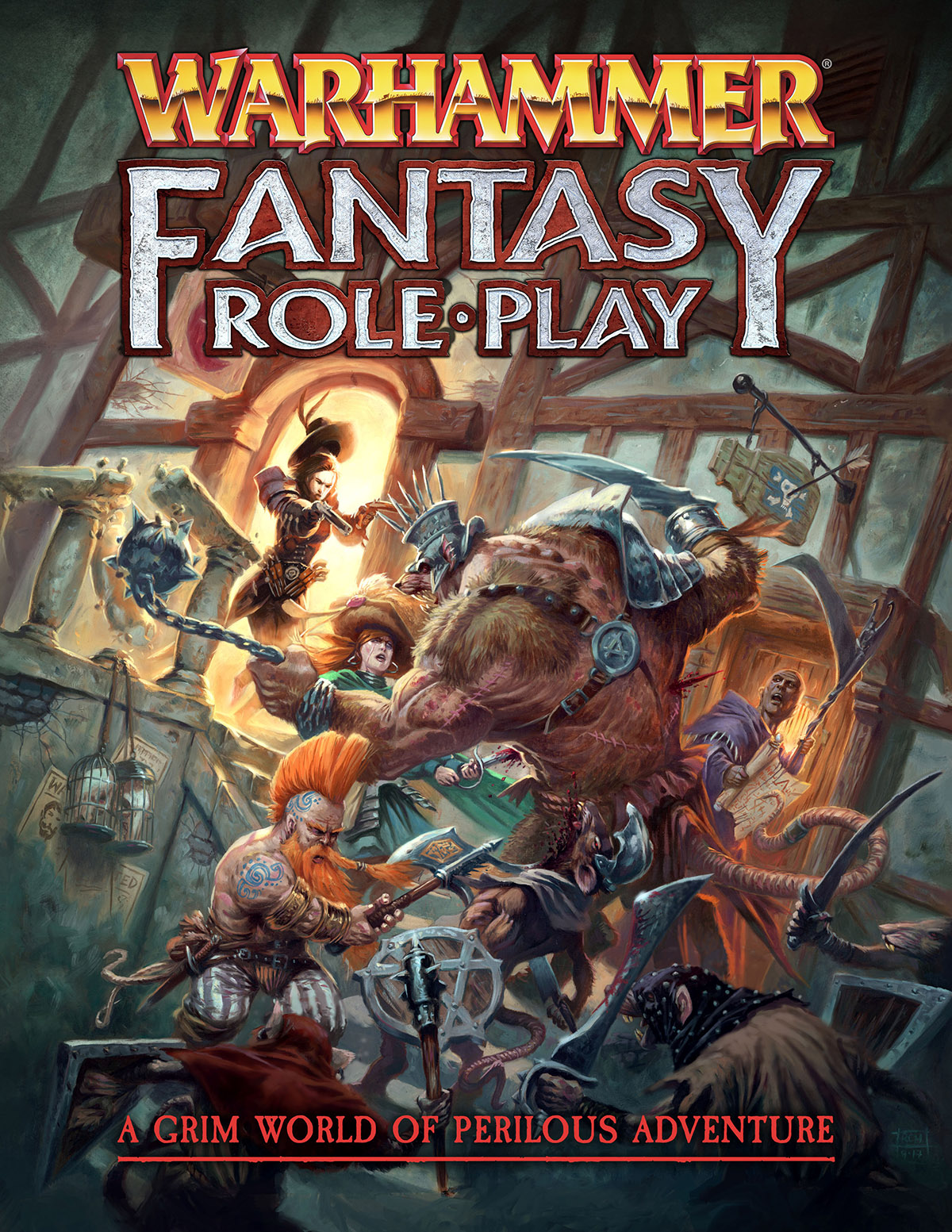 Can't put it down, can you? You know what's in here. You've seen them. The twisted ones, the arrogant ones, the lost ones. Oh, you'd like to walk away and life be all cake and daisies, but you know you're going here instead. You'll try to convince yourself it's because you're greedy for the loot, or can't resist a fight, but we all know the truth. So ready your sword, clean your pistol, and watch out for that dog – he might be small but he's unreasonably vicious.

Warhammer Fantasy Roleplay takes you back to the Old World. Get the gang together, create your (anti)heroes, and set off to make your way through the vile corruption, scheming plotters and terrifying creatures intent on destruction.

The Warhammer Fantasy Roleplay Rulebook contains everything you need for grim and perilous roleplaying adventures in the Old World.

320 pages, hard cover, full colour

All orders come with a free PDF on release

PRE-ORDER! PDF RELEASED – HARDCOVER ANTICIPATED SEPTEMBER 2018
Of course, if you're going to be revisiting Warhammer Fantasy Roleplay, you may as well lean on some of the best RPG sourcebooks out there, especially since you can find reprints of classics like Sold Down The River in Marienburg, and the newly announced Middenheim: City of Chaos. Take a look!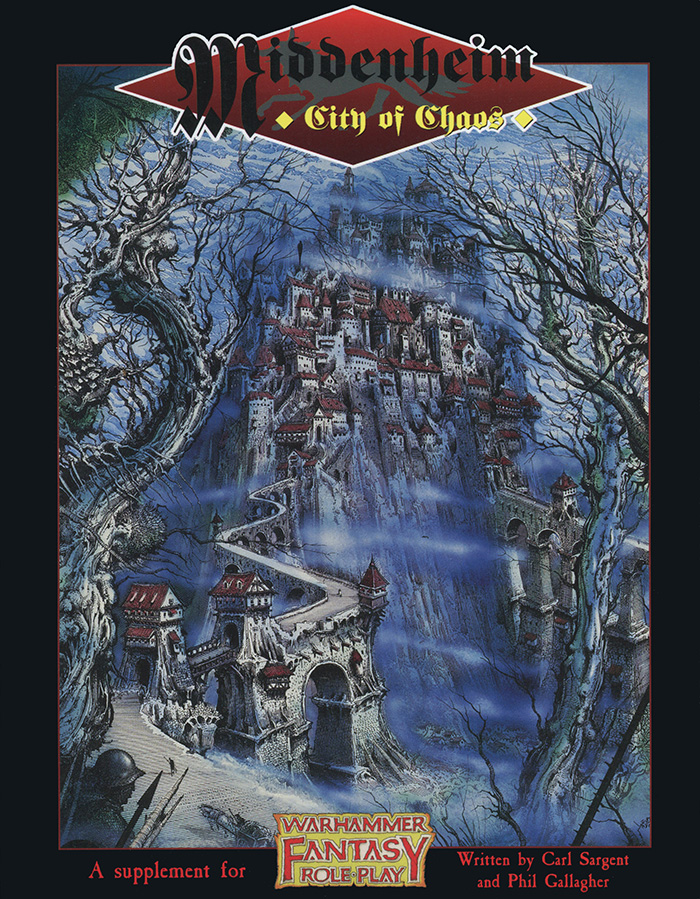 A complete guide to the great city of Middenheim

Ancient and imposting, the walled city of Middenheim perches atop a sheer-sided pinnacle of rock. On all sides stretches Drak Wald forest, where Beastmen dwell, and not far to the north lie the spawning-grounds of Chaos. Middenheim has stoof here for over two thousand years;yet while the solidity and majesty of the city seem to say that it will endure for centuries more, there are some withint he city who wish it and its inhabitants a very different fate…

Middenheim: City of Chaos is a detailed guide to the greatest of the Empire's three City-States, the home of the cult of Ulrich, the God of War, Wolves and Winter, and the people who control it. This book comes complete with a full-colour poster-sized map of the city and is packed with information.

History, campaign ideas, 'cameo' adventures, NPCs, dozens of superbly detailed locations; there's enough to keep the most active of adventurers busy for months.

This PDF combines material originally published by Hogshead Publishing in 1998.
It's a First Edition Fantasy bonanza right now. So get in there and watch out for Perils.
Happy Adventuring!