A new warcaster in the Crucible Guard has emerged, although her loyalties are not what they seem. On the surface she is warcaster in the Crucible Guard, but for the last 12 years her true loyalties lie with the Convergence of Cyriss. Let's take a look at this new warcaster now available for both factions.

Locke can be taken as a Crucible Guard or Convergence of Cyriss warcaster. Take a look at her rules and then we'll dive into some specifics.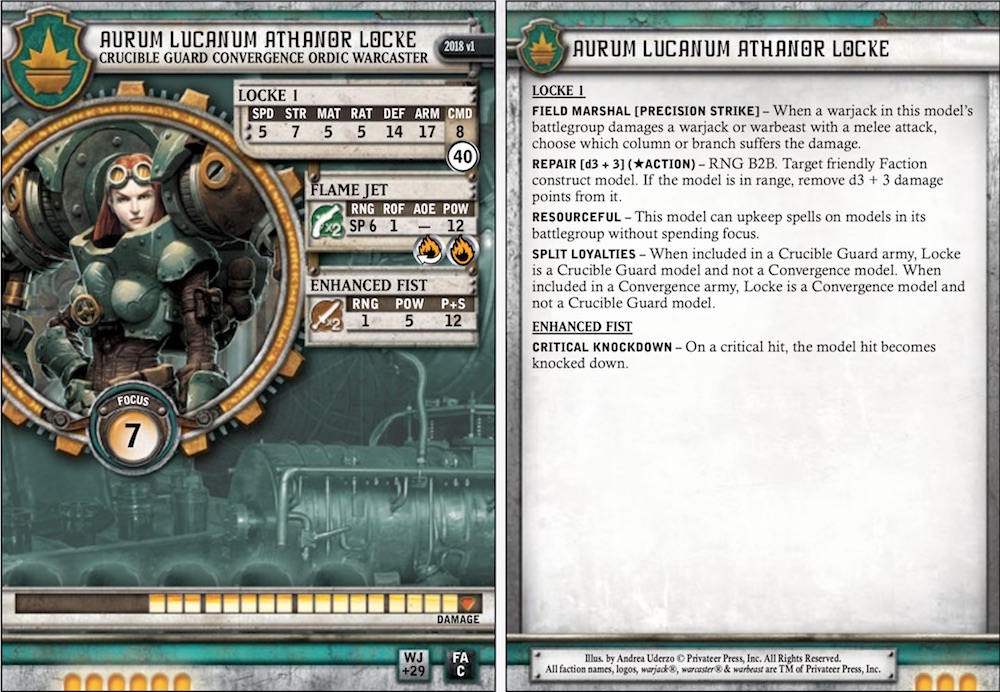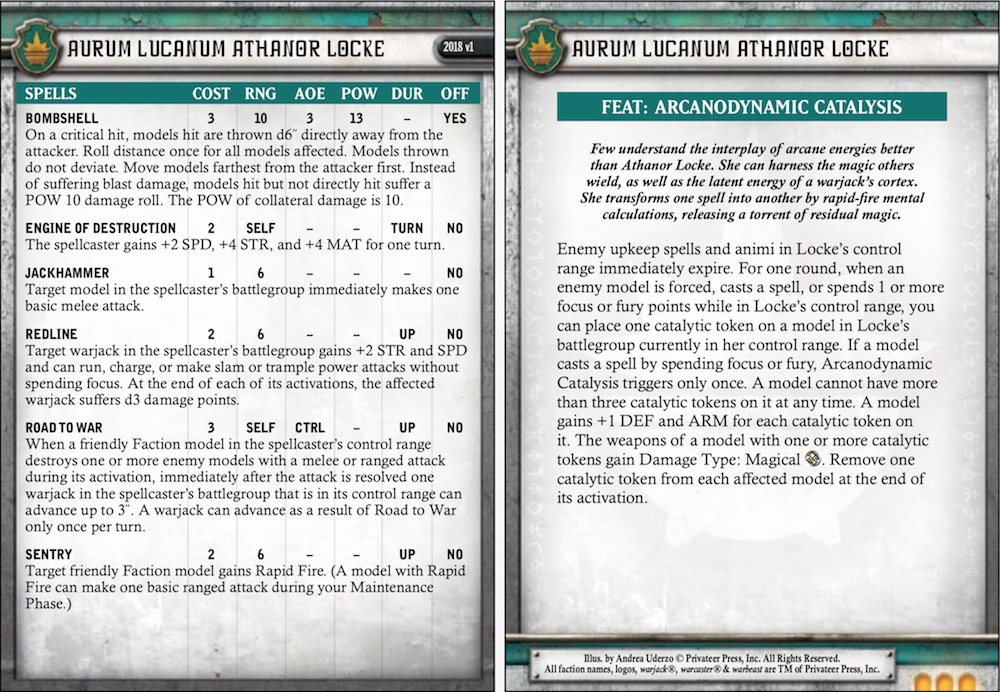 Feat: Arcanodynamic Catalysis
Locke's feat is one of the few in the game that has lasting effects for multiple rounds. It will be somewhat of a betting game between you and your opponent during Locke's feat turn. How many of your models will you place in a position to be attacked? How many tokens will your opponent give you? Do you place catalytic tokens on models being attacked so the enemy comes up short? Should Locke keep tokens for herself? What if your opponent backs off and doesn't give you any tokens?

Those answers will vary with every game as both players try to figure out the best way to navigate this feat in their favor. In addition to the tokens her feat strips upkeep spells and animi, which is very handy in a lots of match-ups. If you need to remove a pesky spell like Defenders Ward or Polarity Shield, it might be worth feating just for that and not worrying about how many tokens you may or may not get.
Pumping up the Jacks
Everything on Locke's card is geared towards making her warjacks awesome. Field Marshall [Precision Strike] is insanely good, allowing you to always target the best possible location for the situation. Forcing your opponents into having to always repair a cortex or heal a warbeasts spirit can cause activation issues or simply render their models useless.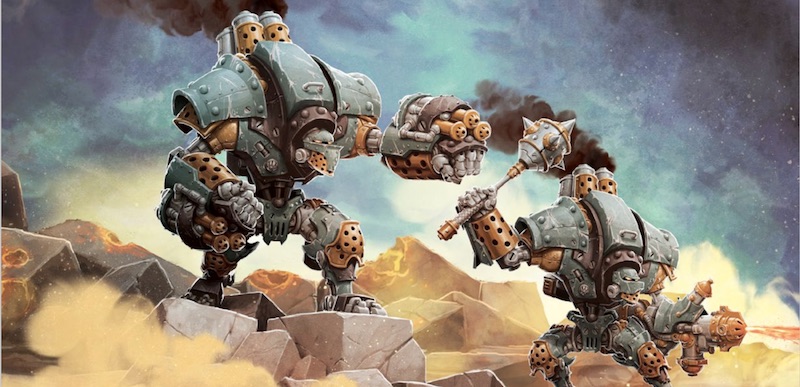 Redline, Road to War and Jackhammer all combo very nicely together. With Road to War and Redline a jack can get an additional 5″ threat extension. Road to War can also be used like reposition, allowing you to move your warjacks out of the way after they activate. Jackhammer opens up a ton of options, like clearing jamming models off a warjack before they activate, or running a warjack to engage a model the enemy thought was safe and then jack-hammering to death.
Locke in Convergence
Engine of Destruction is a great spell, but when Locke is played as a Convergence of Cyriss warcaster things start to get a little silly. That's because Convergence jacks inherit the MAT and RAT of their caster, making all of Locke's battlegroup MAT 9. This makes the jackhammer assassination or alpha strike very scary. Imagine something like the Prime Axiom with Redline, making it SPD 7. It can then run 14 inches to engage it's target. Locke activates and casts Engine of Destruction and can jackhammer up to 5 times! That's a ton of melee damage from 16 inches away.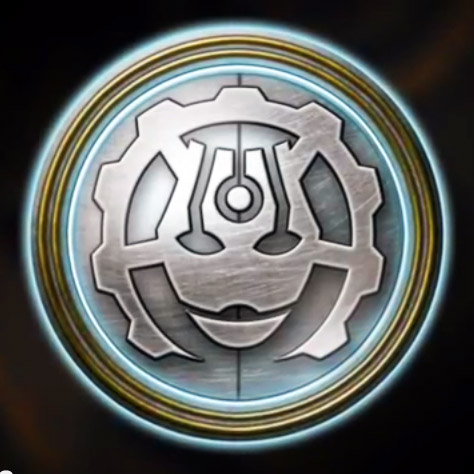 Wrap Up
We haven't even mentioned yet that Locke has Resourceful, which lets her upkeep spells on her battlegroup for free. This will very likely let her have an additional 3 focus each turn, which probably translates into more jackhammers. Whether she's played in Crucible Guard or Convergence she's a solid caster, with a few tricks that will reward players who take the time to figure them all out.
What do you think of Locke? Do you prefer her in Crucible Guard or Convergence?