With the release of the Big FAQ, most of the Codexes have been changed, even if only a little. Codex Space Wolves also got its FAQ and Errata, and there's more than a few changes in that one.
That's right folks, Codex Space Wolves is out, and we've got their Errata and FAQ right here for your own eyeballs. See what has changed for those who feel the fury of Fenris. These changes are a little more substantial than most of the other Codices–if you look through the 18 Different FAQs released this last week, you'll find a lot of updates to things that worked like Fly, as the Fly keyword has changed. But today we're going to go through the Space Wolves FAQ and look at what's different.
via Games Workshop
So my favorite change to the Codex, hands down, comes to Ragnar Blackmane who can usually be found hanging out with his buddies Svangir and Ulfgir. Now they're recorded in the Codex as Fenrisian Wolves–but as we all know, there are no wolves on Fenris. And this proves to be true, because the Wolves now count as Characters and Infantry.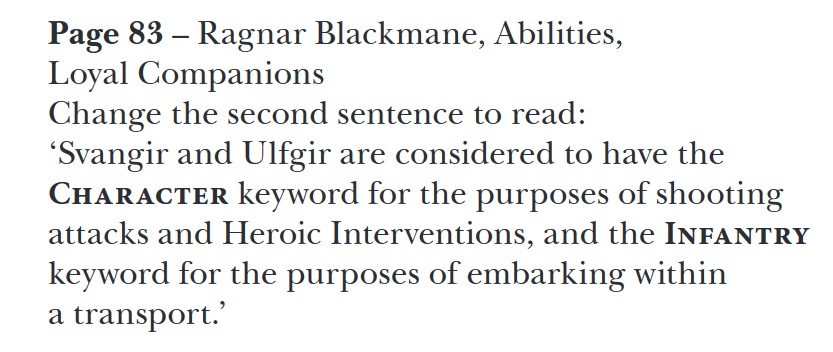 Now they situationally count as Characters and Infantry, but, it does mean that you can drive around with wolves* in tanks.
And now that we're riding high, let's come crashing down with the saddest change to the Space Wolf codex.

Reivers need a little something to make them hit just that much harder. Or to be troops. Giving them a power sword, was–for a time–so much fun. Even if it was only in error.
Finally we have a look at one other change that makes sense, even if it is just a straight nerf. Saga of Majesty makes increasing your Warlord Aura abilities much more reasonable.

Let's conclude with a couple of sweet tricks for Space Wolf Terminators…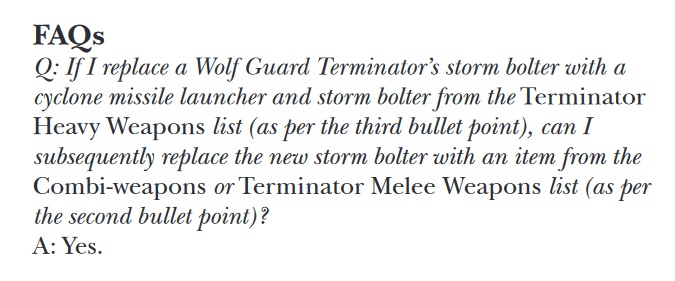 …and some things you might not have realized about Space Wolf auras and Warlord traits.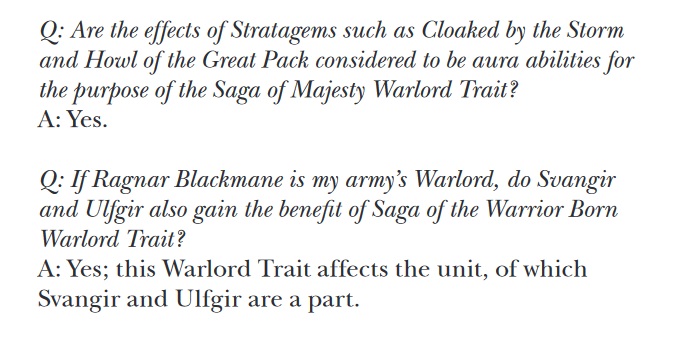 Stay tuned for more FAQs, Erratas, and Updates!