Board Games Top 10: Featuring Walls of York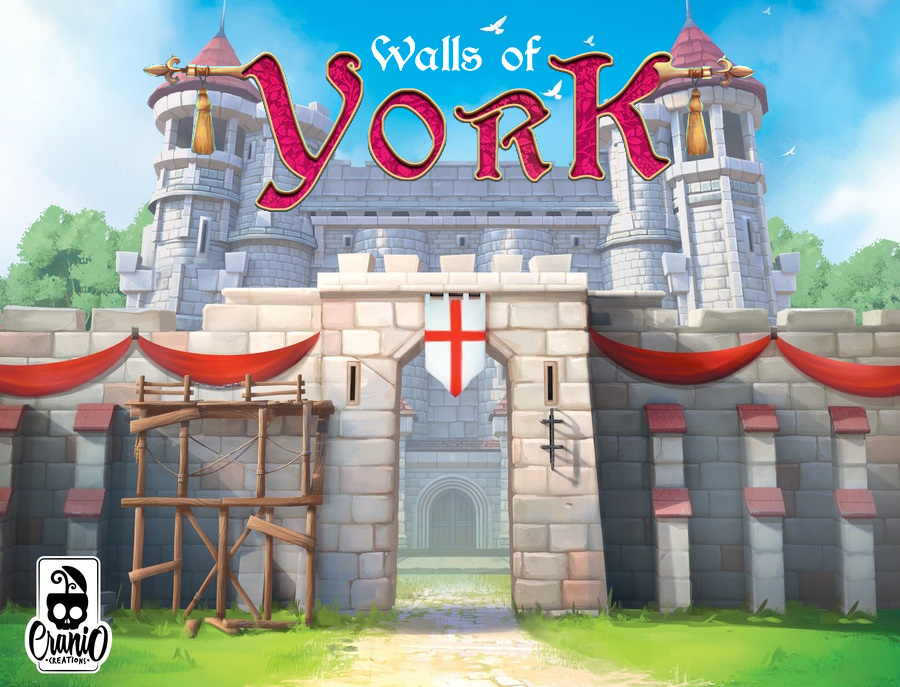 The king demands construction of a new city! Make sure his demands are met, but keep out any invading Vikings from stealing your precious coin!
The Weekly Board Games Top 10
"The Hotness" on BoardGameGeek is a list of the currently most popular games, as based on views. This week brings us these winners:
Have we reached the point where it's cool to hate on something when it's been popular for so long? I hope not, because Root is great, but it really doesn't want to give up that top spot. Root has been holding strong at #1 for 5 weeks running. Otherwise we have a pretty new group of games to look at on this week's Hotness. Except! The #10 spot, Welcome To…, which was the very first Board Games Top 10 review we ever did here on BoLS all those months ago, has sneaked its way back onto the Hotness list.
Meeemmorieeeesss….
While Pandemic: Fall of Rome has been getting a lot of buzz (it's more than just a re-skin of Pandemic, which was my major worry), we'll not be diving into that today. There's not a whole lot of actual details on it yet. Another game we won't be discussing, but is worth mentioning is Glory to Rome. GtR came out in 2005 and this past week, Ars Technica posted an article about the game, which drew a lot of attention, bringing the game onto the Hotness list, which tracks popularity based on click traffic.
Next, The Table is Lava is a simple and fun party game, but only has about 20 seconds of rules to cover so not really worth diving a full dive on. We've already talked about Everdell and Gloomhaven. So, I guess let's look at Walls of York. This might be the furthest down the list we've ever had to go for a review!
Walls of York
Walls of York is a competitive city building game with dice rolling and set matching mechanics.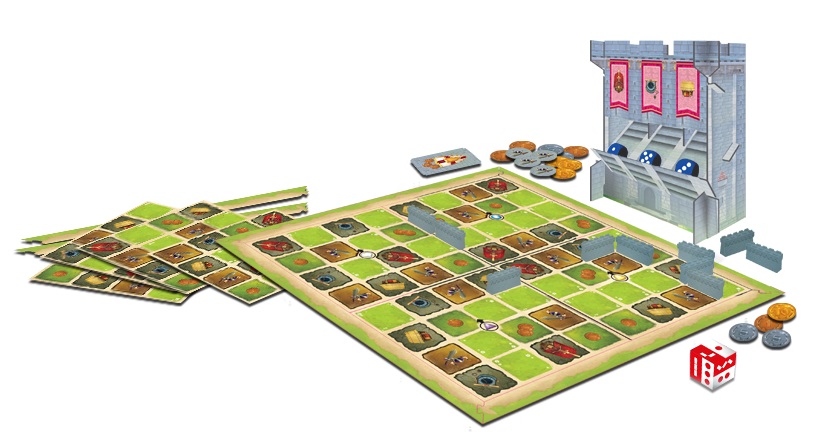 Before the game, each player constructs their player board using four double-sided tiles of 4×4 grid in any orientation they wish, allowing for hundreds, if not thousands, of different boards to play upon. Then the king makes his demands. By using the dice tower, players roll the three blue die into the tower. This shows the minimum number of Churches, Wells and Markets the players must contain within their city before completing their city wall.
Play happens simultaneously among players. So on each turn, the Construction die is rolled.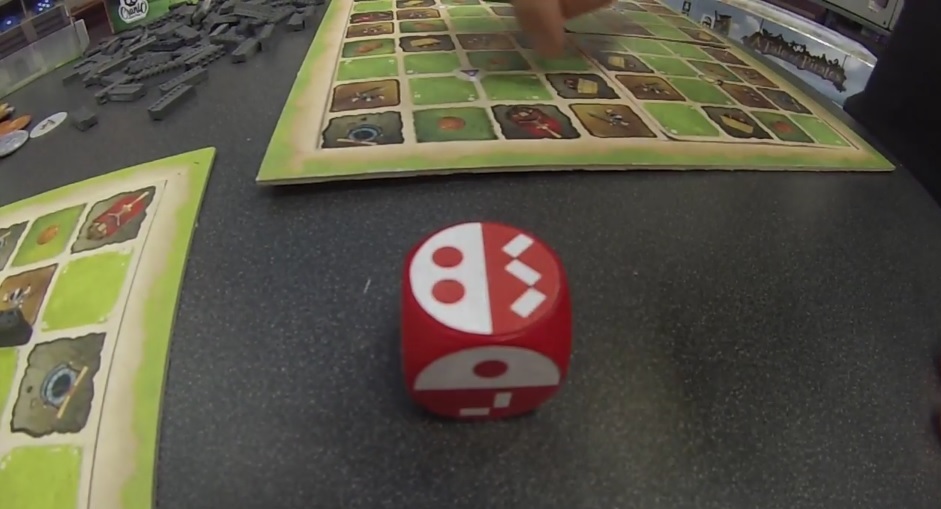 Photo credit: Bower's Game Corner
Any player that has not yet completed their city will look at the red side of the die face and build walls in that pattern anywhere on their board. Once a player has completed their wall and successfully contained all of the king's demands to be within the city, the begin collecting rewards on each roll. Instead of looking at the red side of the die, they look at the white side and gain as many coins as there are dots.  This continues until all players have completed their wall, which ends the round.
Subscribe to our newsletter!
Get Tabletop, RPG & Pop Culture news delivered directly to your inbox.
All players collect coins for each Coin symbol located within their wall. However, whichever player has the most Viking symbols in their city loses 5 coins for each Viking within their city.
This whole process repeats for another round, with new demands of the king and players accumulating as much coin as possible. Whichever player gathers the most coins over the two rounds wins!
From Cranio Creations

Walls of York – 

39,95€

– Available Nov 5, 2018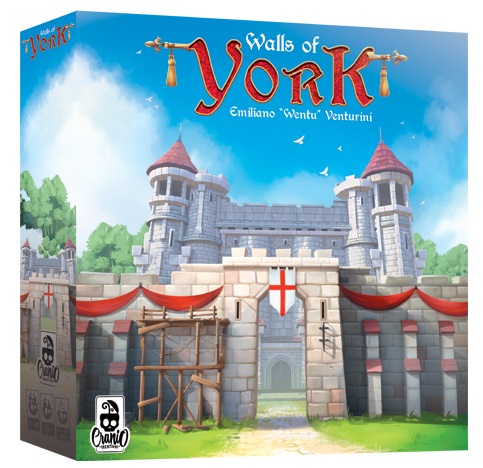 WALLS OF YORK is a family game with simple rules that offers many building strategies to be balanced in each game to reach the victory.
Vikings are raiding the surroundings of the Castle of York. Nobles, clergy and merchants are on alert behind the walls of the city. Will you be able to complete the fortifications in time?
A rich land is studded with churches, marketplaces and wells. Vikings are longing for all these treasures. Time has come to enclose the territory with huge defensive walls. What will be the best? A fast built city using less walls or one more imponent that gives you more coin revenues? What a dilemma for the Walls of York constructor, but always beware the vikings!
2 – 4 Players
30 Minutes
Ages 10+