Geekery: Henry Cavill & Ben Affleck May Be Hanging Up Their Capes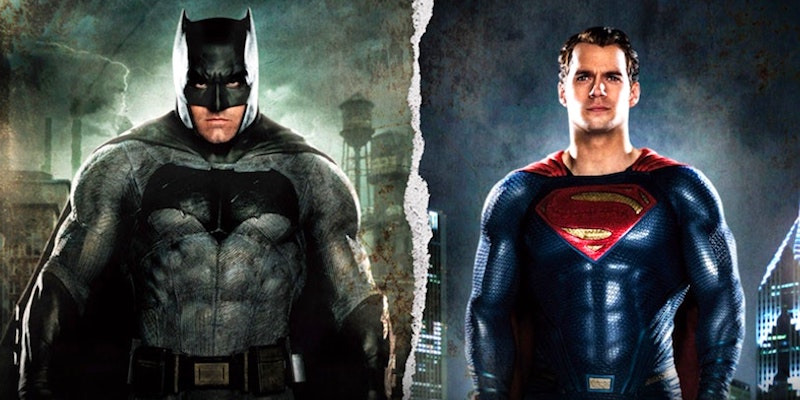 If reports are to be believed, the current faces of Superman and Batman have had it with DC's contract negotiations, delays, and lack of focus. This would really shake up the JL line up and future movies.

Trouble is afoot in the DC Extended Universe. While Fox and Marvel have been able to secure their talent for multiple movies, over at least a decade – almost 2 in the case of High Jackman's run as Wolverine – DC is having some problems. The news dropped on the Hollywood Reporter yesterday morning…
Henry Cavill, who has played Superman in three films, is parting ways with Warner Bros., sources tell The Hollywood Reporter. The British actor, who first donned the blue suit for 2013's Man of Steel, and then starred in 2016's Batman v. Superman and last year's Justice League, is said to be hanging up the red cape.
Speculation and wish-listing for his replacement started immediately – including Black Panther's Michael B. Jordan. Unlike Affleck leaving, there weren't rumors in front of this and we're still waiting solid confirmation because the releases that have been put out by Cavill's rep and Warner Brothers don't really say much.
Statement from Warner Bros.: "While no decisions have been made regarding any upcoming Superman films, we've always had great respect for and a great relationship with Henry Cavill, and that remains unchanged" https://t.co/oy9WHJ2nGE

— Hollywood Reporter (@THR) September 12, 2018
A few outlets are reporting it's all a hoax to get a better contract for Cavill moving forward. And then there's this I'm not sure what to call it from the actor…
View this post on Instagram
Subscribe to our newsletter!
Get Tabletop, RPG & Pop Culture news delivered directly to your inbox.
The other, more likely, exit being talked about right now is Ben Affleck.
There has been talk of him not returning for quite a while. The solo Batman movie (set to be directed by Matt Reeves) planned for the actor keeps getting pushed back on the schedule; it's been at least 2 years since it was announced. With Cavill possibly maybe leaving, it would not be surprising if Affleck announced he was not returning to the role. A couple of actors have mentioned the desire to take over for Affleck – including Ryan Gosling and Jon Hamm. I think Hamm would make a great Bruce Wayne, not so much on Batman.
Both of these actors leaving the franchise would give the studio an excuse to reboot everything with new actors, and move forward with other projects that might do better for them than the Batman/Superman focused movies have recently. Warner Brothers has already started focusing on projects outside of the trinity. Movies like Shazam, Supergirl, and the Scorsese produced Joker origin story. It's a good time to keep going that direction. They proven they can't manage the MCU model of movie making – why not focus on other characters in their deep IP pool?
If you don't agree, who would you have fill their shoes? What would the team for a great Superman or Batman movie be?