Pathfinder: Kingmaker is an iconic adventure path for Pathfinder that put characters in control of a parcel of land that they could expand, explore, and adventure out from. Now, thanks to OwlCat studios, it's a new video game, launched on Steam earlier this week.
Kingmaker was the sixth Adventure Path Paizo released, and it was an inventive new take on the traditional RPG storyline. With key NPCs and Villains designed by Ed Greenwood, and a wild setting waiting to be explored by the adventurers, Kingmaker offered players an incredible sandbox, giving them the chance to build their own kingdom from the ground up in the Stolen Lands. With an encroachment of Fae looming, bandits threatening the woods, and enemies lurking in unlikely places, the adventure path provided players with everything you'd want out of a kingdom building game.
Now there's an adaptation of the game–Owlcat Studios have taken the adventure path and given it the Baldur's Gate treatment (or if you want to be really hipster, the Knight Lore treatment) by turning it into an isometric RPG that takes players and puts them in charge of an adventurer–a character built by you the player–who will then set out into the Stolen Lands with a cast and crew of companions and allies, all in an attempt to tame the Stolen Lands. Basically, you'll build your own adventurer and kingdom over the course of the game. And you'll have the help of storylines and NPCs designed by Chris Avellone, legendary RPG writer behind games like Planescape: Torment and Fallout 2. There's a lot to look forward to in Pathfinder: Kingmaker, which offers players a ton of exploration and story wrapped up in a familiar tale set in the Stolen Lands.
via Owlcat Studios
Pathfinder: Kingmaker is the first isometric party-based computer RPG set in the Pathfinder fantasy universe. Enjoy a classic RPG experience inspired by games like Baldur's Gate, Fallout 1 and 2 and Arcanum. Explore and conquer the Stolen Lands and make them your kingdom!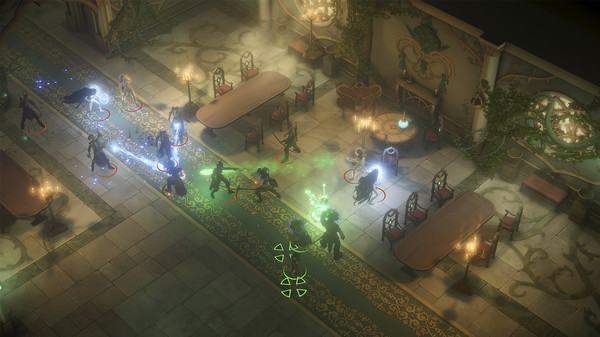 With the help of over 18,000 Kickstarter backers, Narrative Designer Chris Avellone and composer Inon Zur, Owlcat Games is proud to bring you the first isometric computer RPG set in the beloved Pathfinder tabletop universe. Pathfinder: Kingmaker puts you in the role of a brave adventurer fighting to survive in a world beset by magic and evil! Take on the role of a canny fighter hacking through enemies with an enchanted sword, a powerful sorceress blessed with magic by the hint of demon blood in her veins, a wise cleric of gods benevolent or malignant, a witty rogue ready to defuse even the deadliest of traps, or any of countless other heroes. The only limit is your imagination!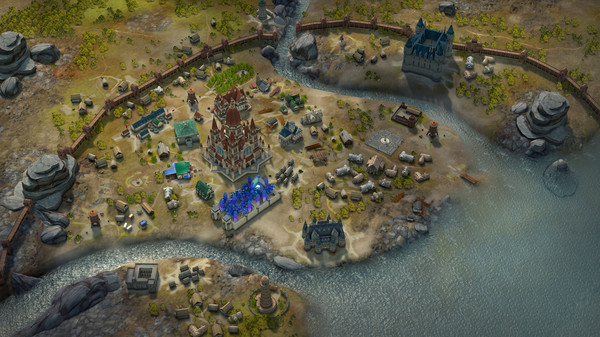 To the north lie the Stolen Lands, a region that has been contested territory for centuries. Hundreds of kingdoms have risen and fallen in these lands, and now it is time for you to make your mark—by building your own kingdom! To do so, you'll need to survive the harsh wilderness and the threat of rival nations… as well as threats within your own court.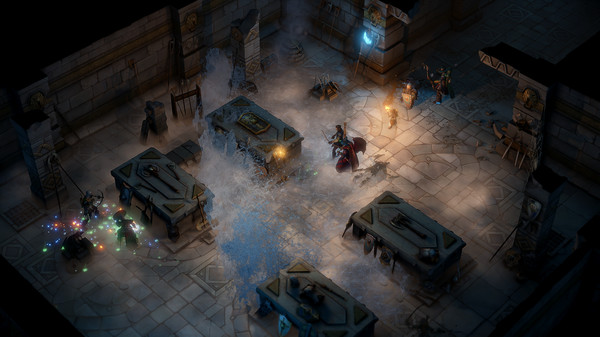 While Pathfinder: Kingmaker is a single-player game, you won't be adventuring alone. "Kingmaker" features a diverse cast of companions and NPCs, including iconic characters from the Pathfinder setting itself. You'll need to decide who to trust and who to watch carefully, as each companion has an agenda, alignment, and goals that may differ from yours. Your journey will become their journey, and you'll help shape their lives both in the moment and well into the future.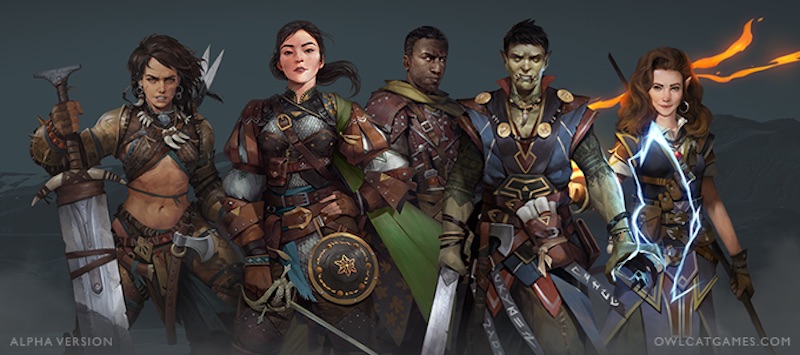 While classic dungeon crawling and exploration lie at the heart of this adventure, diplomacy, politics, and kingdom development are also part of the challenge. Choose your allies well, and keep them close while exploring ancient tombs and ruins — and while dealing with politics in your own court. As you'll discover, building a kingdom goes beyond simply building a stronghold: Your kingdom is a reflection of your character and your choices throughout the game. It is a living thing shaped by your alignment, your allies, and your ability to lead your people. Not only can your kingdom expand, opening up new territories and allowing you to build new towns and communities, but your capital city will physically change based on your decisions, your policies, and even whom you choose to ally with. As your kingdom grows, a number of factions and neighboring countries will come to you to seek favor—and to test your strength.
Happy adventuring!