RPG: In An Age Undreamed Of, Ancient Ruins And Cursed Cities Await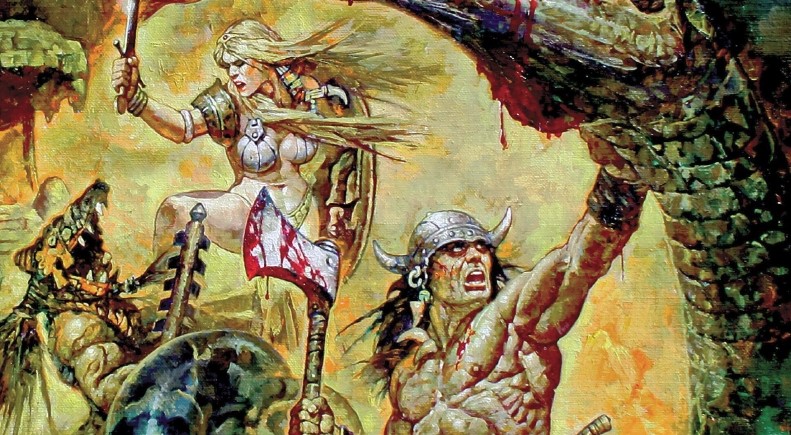 One of the greatest things about Conan stories, aside from the titular character and adventure in an Age Undreamed Of, are the locations. Full of spider-haunted towers, stygian ruins, and then some, the latest supplement puts the world of Conan at your disposal.
Whether it's the jeweled throne of Aquilonia, Koth, which dwells near the uplands of Shem, the shadow-guarded tombs of Stygia, there are shining kingdoms spread across the world like blue mantles beneath the stars. Amidst all of it are iconic locations where Conan has ventured, with his great joys and great melancholies. Ancient ruins and cursed cities are part and parcel of Conan's tales. After all, how can a group of ambitious conspirators meet their comeuppance if they don't raid the tomb of an undead wizard and give him life once more? How then will Xaltotun wash away the present in a deluge of blood to replace it with the past?
Indeed. These are locations and tools to build your own Hyborian adventure sites. A fine tool for any GM, whatever your system of choice might be.
via Modiphius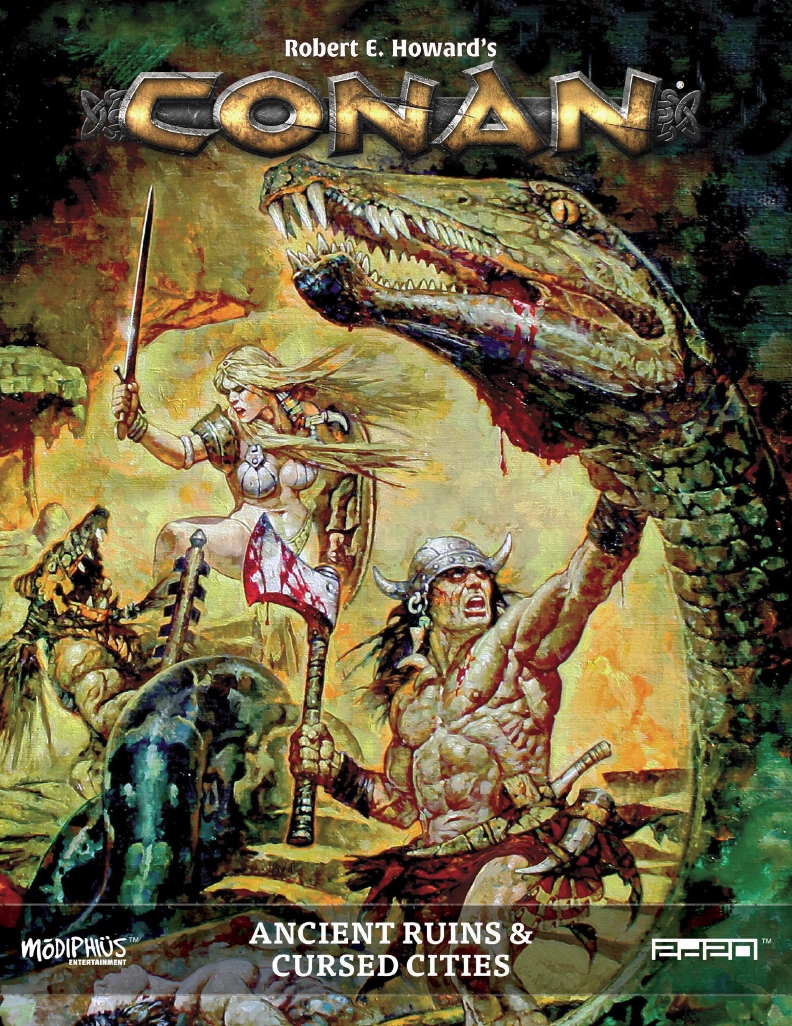 SOMEWHERE IN THESE PRIMITIVE FORESTS WERE THE RUINS OF AN ANCIENT, ACCURSED CITY, MEN WHISPERED, AND AMONG ITS TOMBS SLUNK GRAY, ANTHROPOMORPHIC SHADOWS…

The Hyborian world in the time of Conan teems with remote and forgotten places, brimming with danger and secrets.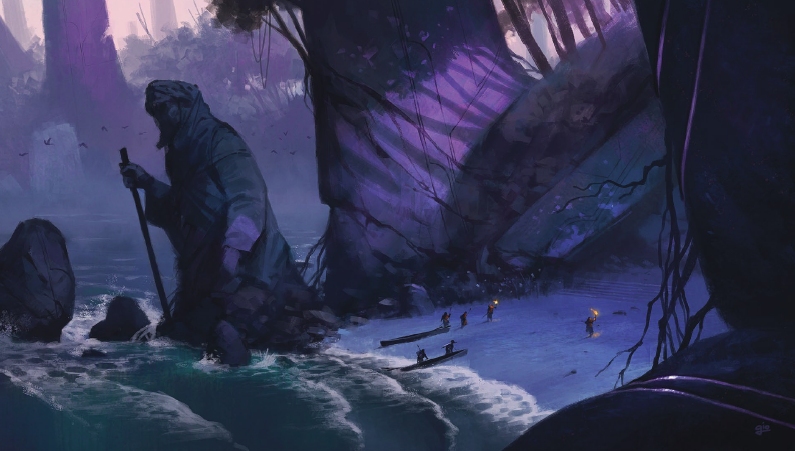 Ancient Ruins & Cursed Cities is the ultimate Gamemaster reference for bringing these crumbling ruins and remote locales to life in Robert E. Howard's Conan: Adventures in an Age Undreamed Of.

Descriptions of famous ruins from Conan's adventures, including Kuthchemes, Alkmeenon, and the ruined city along the Black Coast where Bêlit met her fate.
New places inspired by the writings of Robert E. Howard — including the Nameless City, the mountain resort-city of Kamula, Lemurian and Atlantean ruins, and other settings from before the Cataclysm — as well as locales from the Cthulhu Mythos stories of H.P. Lovecraft such as R'lyeh, the City of the Old Ones, and others.
Doom and Momentum spends specifi c to these locations, and story seeds to inspire Gamemasters in crafting new CONAN adventures.
A ruins generation system allowing Gamemasters to create their own ancient ruins and cursed cities.
Write-ups of diabolical and powerful entities such as ka-ghouls; the servants of Bit-Yakin; nightmare mounts; Thugra Khotan; and Gyatha, Master of the Black City.
Rules for exploring and moving through ruins, dodging traps, and environmental effects to avoid.
Treasures of renown such as the Teeth of Gwahlur, the Dagger of Derketa, the Staff of Epemitreus, and others, as well as a treasure hoard generation system and new item qualities.
Developed with leading Conan scholars, this book explores the lost and fallen locales of the Hyborian Age, providing Gamemasters with the tools to create their own memorable environments
Happy Adventuring!
Subscribe to our newsletter!
Get Tabletop, RPG & Pop Culture news delivered directly to your inbox.