There's a new batch of warriors heading into Warhammer Underworlds. Get ready to dive into the Nightvault!
If you've missed all the coverage this week now is the time to get caught-up. Warhammer Underworlds: Nightvault is coming to pre-order this weekend and we've got our hands on unboxing for you to check out:
Two New Warbands
You're probably aware that there are two new warbands coming to haunt the halls of the Mirrored City. One of these warbands is there to attempt to break the curse – the other has been unlocked from their prison to slay all who oppose their master.
Stormsire's Cursebreakers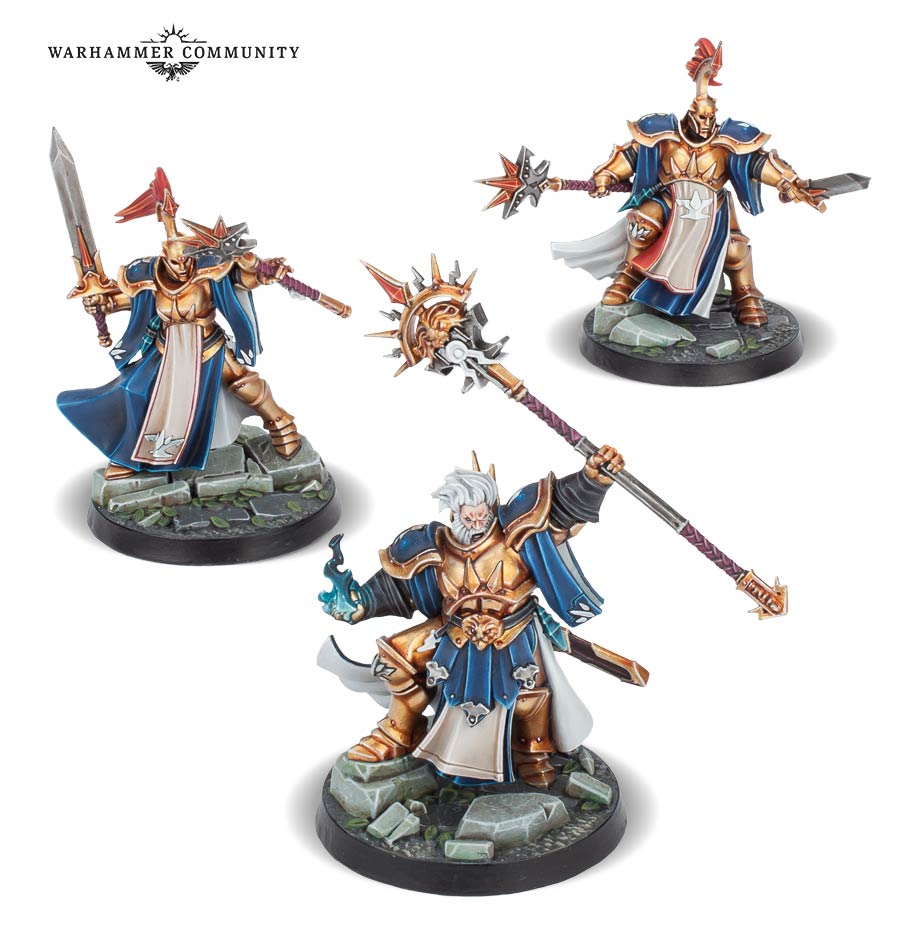 Included in the box as one of the new "starter" factions we have the Stormsire's Cursebreakers. These are Stormcast Eternals from the Sacrosanct Chamber – aka the Magically Inclined Stormcasts. Harry, Hermione, and Ron These brave Wizards have volunteered to enter the cursed city in an attempt to free the trapped souls there. Their success depends on you…
Thorns of the Briar Queen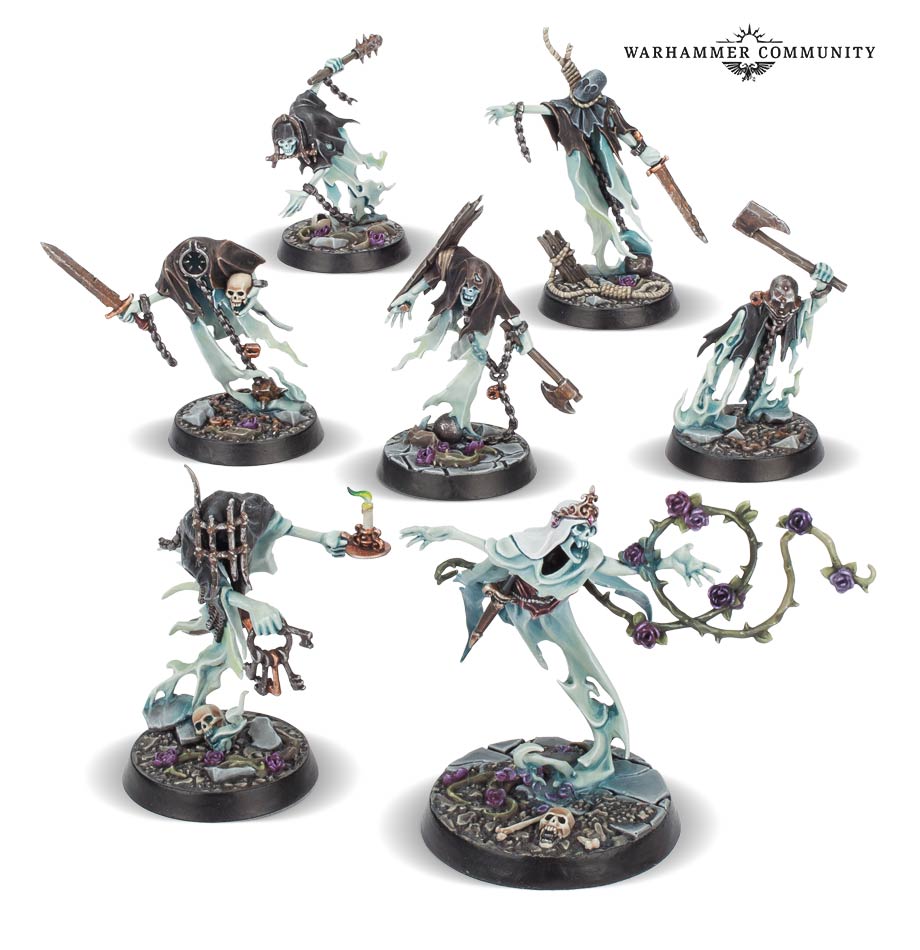 The Thorns of the Brair Queen are members of the recently introduced Nighthaunt Faction. Their release from the Nightvault does not mean they are free to do as they wish – they are still bound to the service of Nagash. In many ways they are prisoners in the City of Shadespire as much as they are Wardens of it. Only these ghosts are all for the cruel and unusual punishment!
All The Goodies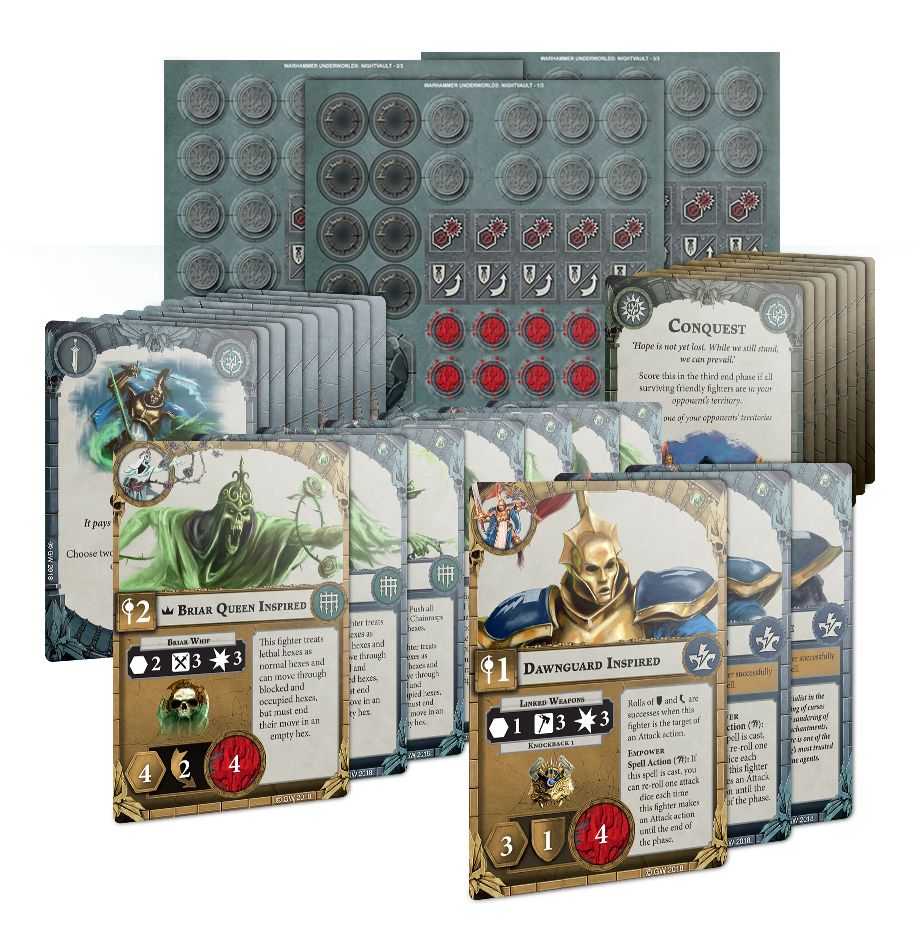 Also included are all the extras – the tokens, cards, boards, tiles and dice you need to play the game.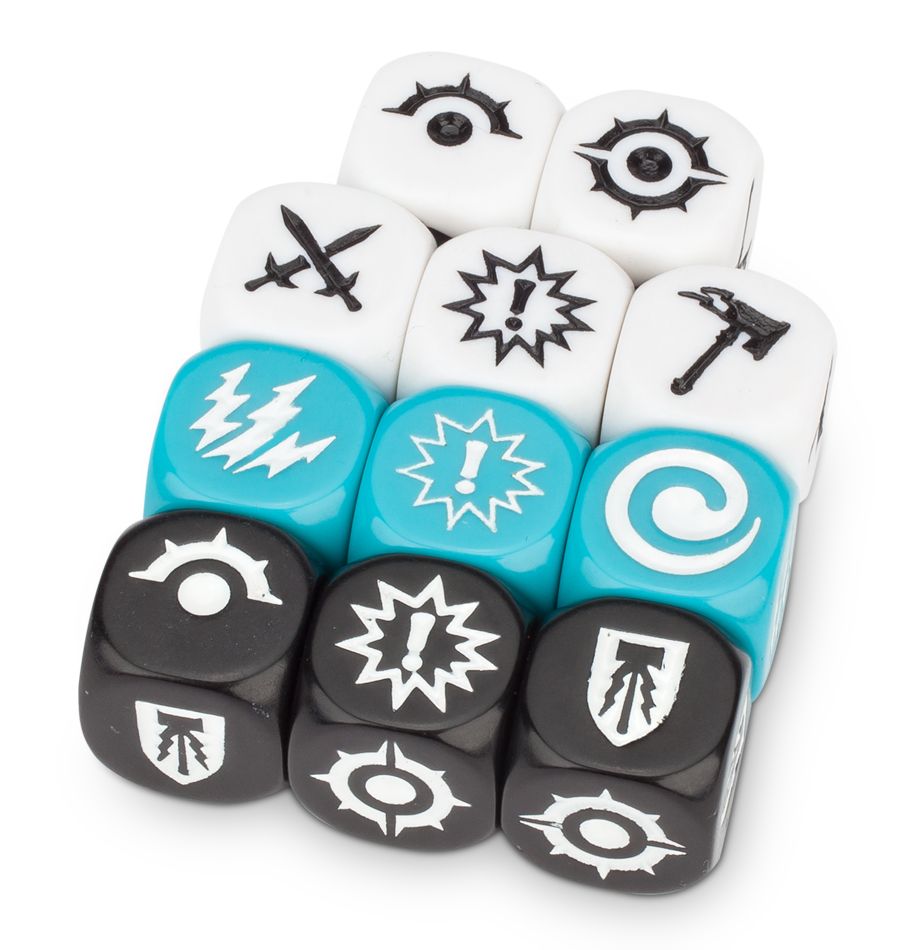 For veteran players – this set also has the new Magic Dice you'll need if you want to use the new Gambit Spells and abilities. Both of the new warbands have Wizards and so those could be pretty useful!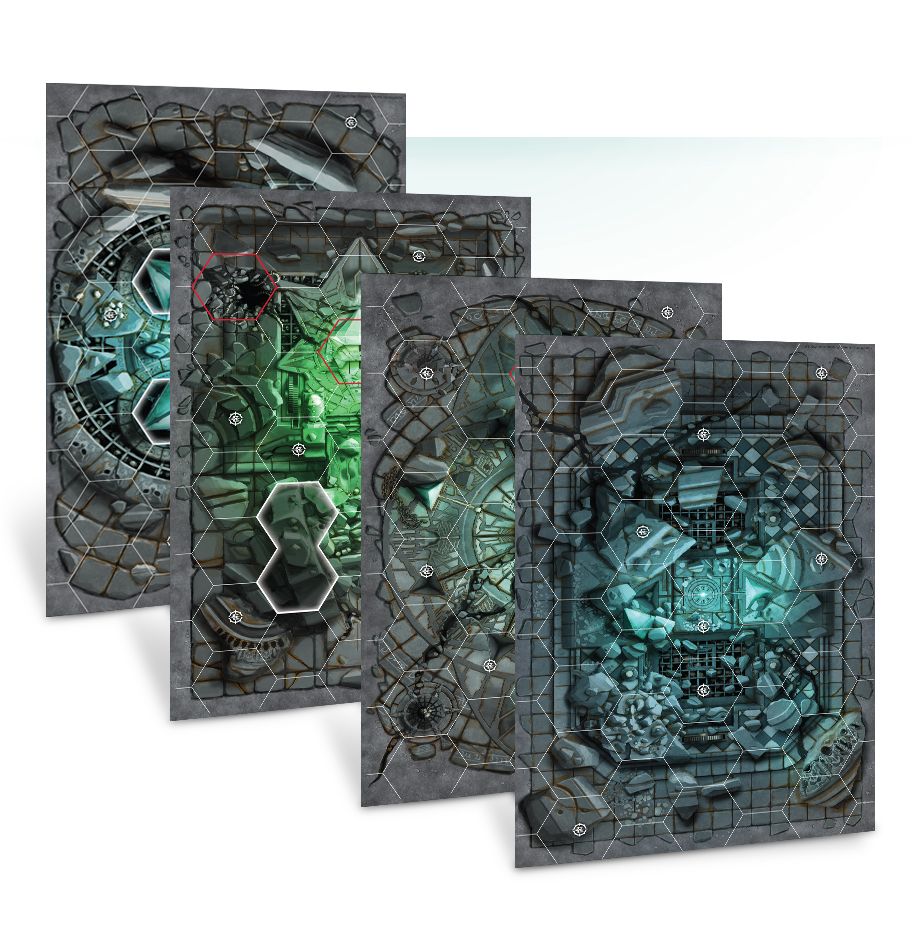 There are the two, double-sided boards that are included in the box as well. These change up the landscape that you'll be playing on to keep things interesting. They have added Lethal Hexes to the game – that's sure to spice up your games of Warhammer Underworlds!
If you're curious about the cards, GW should have them updated (eventually) on their Warhammer Underworlds website in the Card Library section. That's going to be the best bet to take a look at the cards – but keep in mind that probably won't get updated until these cards hit retail next week unfortunately.
Warhammer Underworlds: Nightvault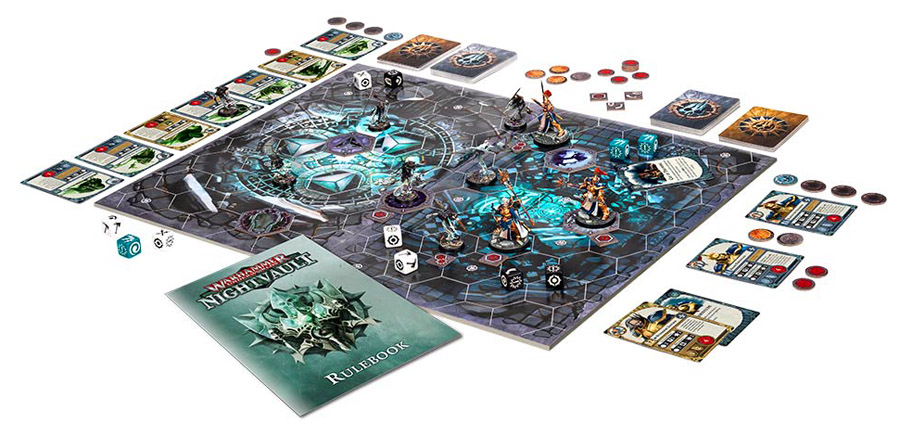 If you're new – this is a full core set so it's a great launching point. If you're a veteran this is a great product to pick-up two more warbands, their cards, the updated rules, and the magic dice. So get out there are get ready to raid the Nightvault!
Enter the Nightvault next week when it hits stores – Pre-orders are out this weekend!