Warhammer Underworlds Website – New Look & More Cards


The Warhammer Underworlds Website has been updated with a fresh new look, more content and a cursed city's worth of new cards! What's new? Come take a look for yourself!
Now that Warhammer Underworlds: Nightvault is out and in stores today, Games Workshop has flipped the switch and unleashed a slew of changes to the Warhamer Underworlds Website. It was already a great place for a ton of resources for the game but now it's got even more useful content for Warhammer Underworlds players.

Learn The Game
Games Workshop brought back the master of the tutorial Becca Scott to do a walk through of the game. We've talked about this before and now that video can easily be found on the Underworlds site listed in "The Game" section.
More Lore And Warband Background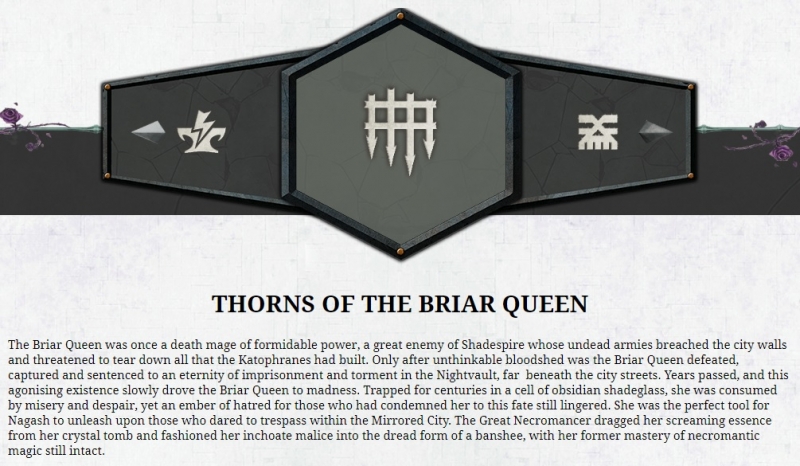 In the Warbands Section, you'll be able to find more lore and details about each warband – including the Stormsire's Cursebreakers and the Thorns of the Briar Queen. This is the perfect spot to read-up on each one and find the Warband who's story hooks you.
You'll also get to see the models from each Warband. Wanting a particular look? Check this page to see what the warriors battling in the Cursed City are all about.
Updated Card Library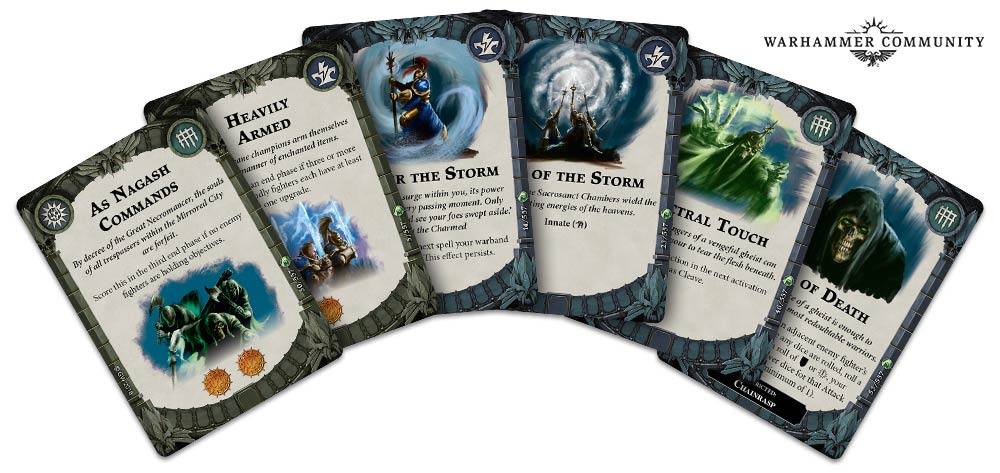 We all know this is where the REAL treasure lies, right?! You want to know what cards are in the box? Or maybe you just want to see some great example decks – well Games Workshop has you covered. Visit the updated Card Library and poke around or jump right over to the Deck Builds and see what the tournament champs are playing with!
If you want to get started all you need is the new Warhammer Underworlds: Nightvault set and a buddy!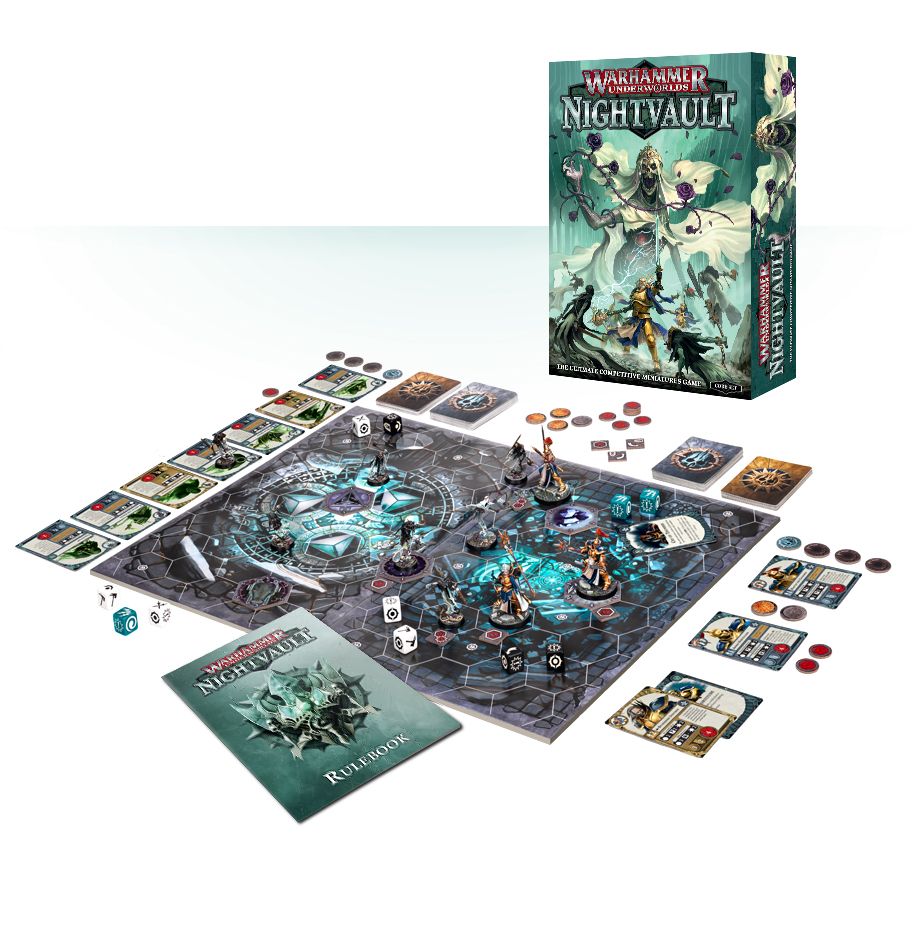 Subscribe to our newsletter!
Get Tabletop, RPG & Pop Culture news delivered directly to your inbox.
Warhammer Underworlds: Nightvault is an action-packed combat game for two players. Build your warband, construct your deck, and defeat your rivals.

Shadespire was once a city of wonder and magic, a mercantile metropolis whose rulers defied death, to the fury of Nagash. During the height of the city's powers, rivals, thieves and would-be conquerors were locked away in the sprawling dungeon known as the Nightvault. After the city's fall, Nagash broke open the chains that bound the shackled spirits within, giving them weapons to freeze the hearts of the living and enough memory of their torment to fill them with hatred and jealousy. The spectral dead delight in the chance to inflict this hatred upon the living, and the streets of Shadespire echo to the sounds of terrifying screams and cruel, mocking laughter…
Season Two of Warhammer Underworlds is here! Grab your copy and check out the Warhammer Underworlds Website today!