X-Wing: Second Edition is officially out today, and accompanying it, the new Squadbuilder App and Mobile App. Build the perfect squadron and watch them all take it in turn to accidentally fly off the table edge and into the cold oblivion of empty space.
I mean, I don't know how your X-Wing games go. I just assume that everyone's experience mirrors my own, and there's just no keeping them on the table. Especially Wedge–every opportunity he gets, just right off the edge. But, the good news is that your lists will be immaculate. You'll have plenty of time to build them because your ships CERTAINLY can't hit a target on the rare occasion you actually do manage to line someone up in your front arc (generally the turn before flying off the table edge), but that's okay because your lists can exist in a realm of perfect possibility and limitless potential.
via Fantasy Flight Games
In all seriousness though, the Squadbuilder App is a fairly robust app. You can use it for free, and can sign in with an Asmodee account to add more to your collections, but the starter kit looks to set you up with a decent amount of ships.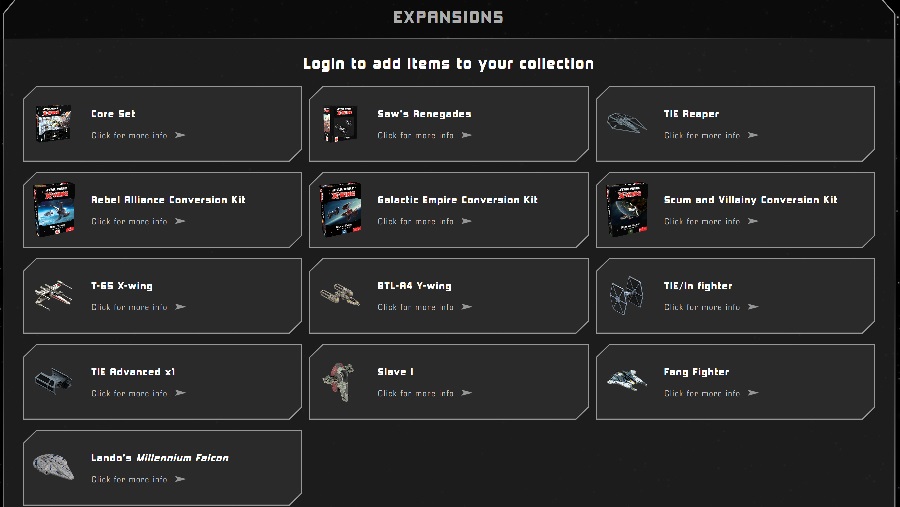 When you start building a squad, it's pretty easy. You decide what game mode you want to play, Extended, Second Edition, Variants, or Custom, then pick a faction and you're off.
I chose Scum and Villainy because Hondo is the greatest character in Star Wars. After that, building your own faction is exactly what you'd expect. The layout of the app is real nice, it's easy to add upgrades to your existing squad.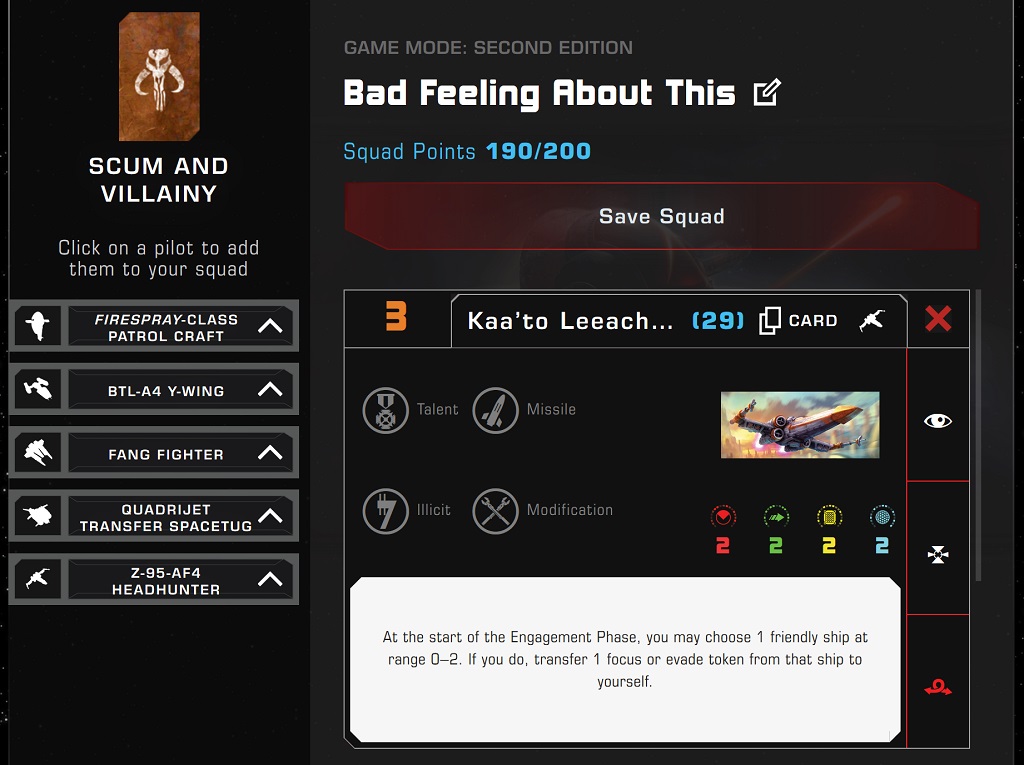 Why yes, I did cram as many Z-95s as I could into a single squad.
All you do is click on the greyed out upgrade cards and you'll get the options available to your ship and be ready to pull surprise attacks out of nowhere which will inevitably catch your opponent off-guard, so they'll be completely surprised when your ships fly off the table edge.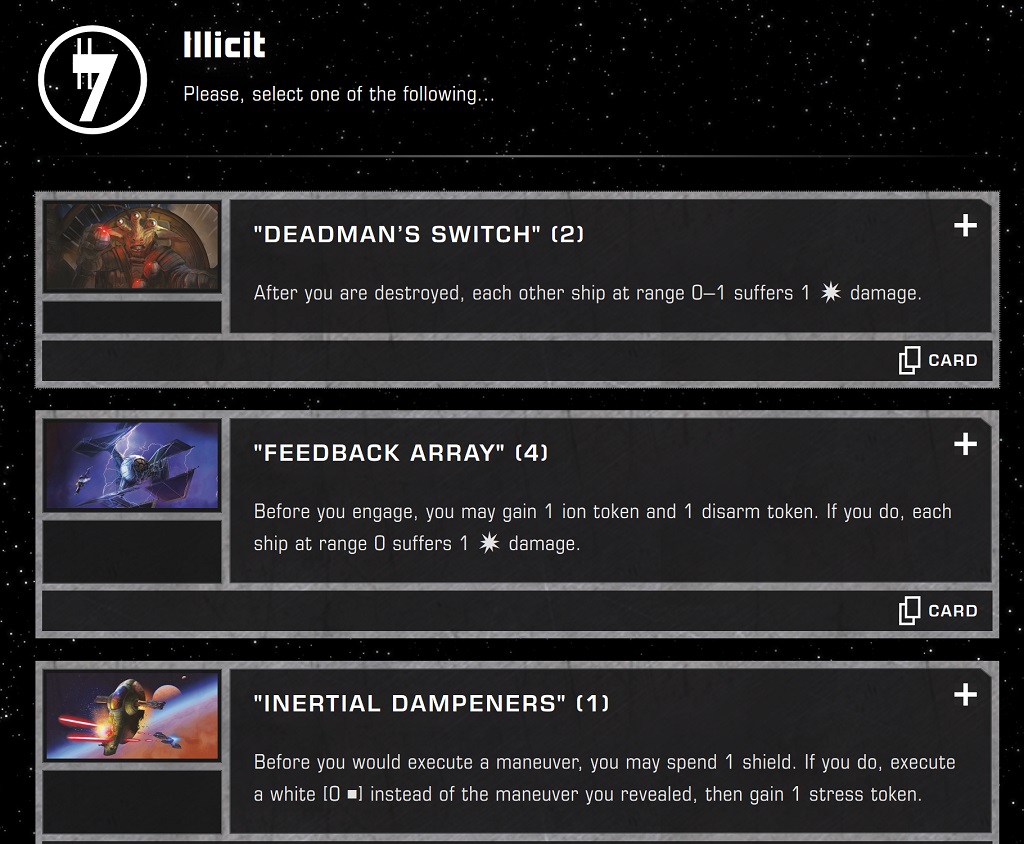 And that's it. Your upgraded ships will change their cards to reflect what you've done, and it's easy to keep track of all your abilities and access the cards you've got. Like I said, it's a real robust little app, and you can use it via the web or download the Android version right now. It's not out for iOS yet, but it should be soon.
Check out X-Wing: Squadbuilder