The Ork Kult of Speed was introduced with rules with Codex: Armageddon. Today, we're taking a look at those old rules to see if maybe we can use them to inspire a new Speed Freek list for the current edition.
When the Ork Speed Freeks Army Lists was introduced Warhammer 40,000 was in it's 3rd edition. That edition of the game represented a BIG shift from 2nd edition and laid the groundwork for every edition of the game until the current edition. The core mechanics of 8th aren't direct translations of 3rd – however, you can certainly see the shared DNA of the game from it's progenitor.
That said, it's always fun to take a look at those old rules to see if they work in the current edition – or if they would work with some basic tweaks and changes. I still have my copy of Codex: Armageddon and even through it's well worn, I still refer to it from time to time. So let's dive in to the Speed Freeks rules and see what works, what doesn't and what can inspire the next generation of Orks!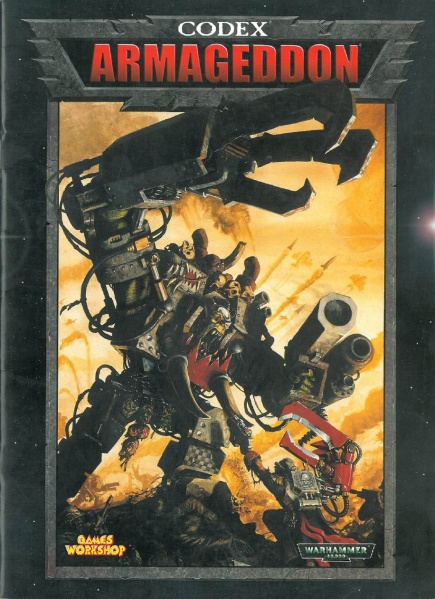 Ork Kult of Speed

First up, we have the old Mount Up! rule. This rule had two parts – the first forced all Speed Freeks to be deployed on a trukk, battlewagon, or looted vehicle with transport capacity. That's pretty straightforward and could still be used today. All orks from [Speed Freeks] must be deployed on transport. This was a restriction but it was counter-balanced against the bonus of the second part of the rule.
The second part allowed the Speed Freeks to jump into any friendly transport later in the game. Now, this rule is a bit dated and any unit can do that now – so this secondary part should get reworked as some new type of bonus. Maybe Speed Freeks can disembark even if the vehicle already moved. That's got some big implications as it changes how a unit normally behaves and has the potential to sling-shot Ork Boyz across the battlefield at an alarming rate. Maybe they can just disembark and that is their "move" for the turn – but they can still shoot and possibly charge. Food for thought.
Mobbing Up works differently now and this rule is just a long way of saying that when the Orks "Fall Back" from morale, they head toward a transport instead of the board edge. This rule wouldn't really apply in the current edition because of the changes to falling back and morale losses. That said, perhaps we can rework the spirit of the rule into something new.
What if Orks got a re-roll to their Morale tests when they were within 6″ of a Transport. This represents the Orks willingness to fight-on because they are still within reach of their "trusty steeds" so to speak. Or what if Ork from Speed Freeks just auto-pass morale checks when they are within 6″ of their transports.

This rule just says that Mob Checks basically work the same way – in essence, if we were to translate this to the current edition it's just saying that "Mob Rule" still applies.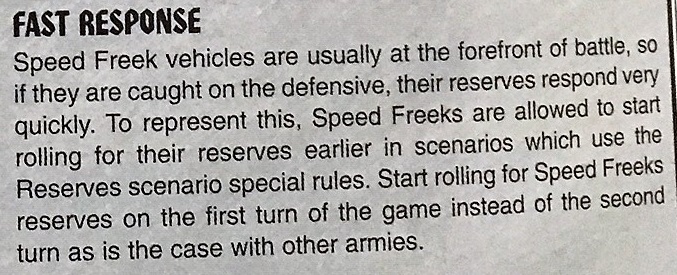 Fast Response actually has some really interesting implications based on the updated FAQ. With the changes to Tactical Reserves, this rule would actually come full circle and be relevant again. Now, in the current edition we don't roll for reserves – they just show up. It would be interesting if the Speed Freeks came back and hand a rule that allowed them to deploy units from reserve on their first turn. Maybe those units have to come in from their board edge as they aren't "Deep Striking" – it would be interesting to see how that would work.

The last rules I'd like to mention are the restrictions of their Force Org Chart. The key restriction I'd like to point out is that the Warboss and the Big Mek had to be the leader and they have to be accompanied by a transport.
I think that those restrictions should remain – If you're going to use Speed Freeks then the HQ options has to include a Warboss or Big Mek and they have to be in some type of Transport – or hey a Warboss/Big Mek on a warbike would work too!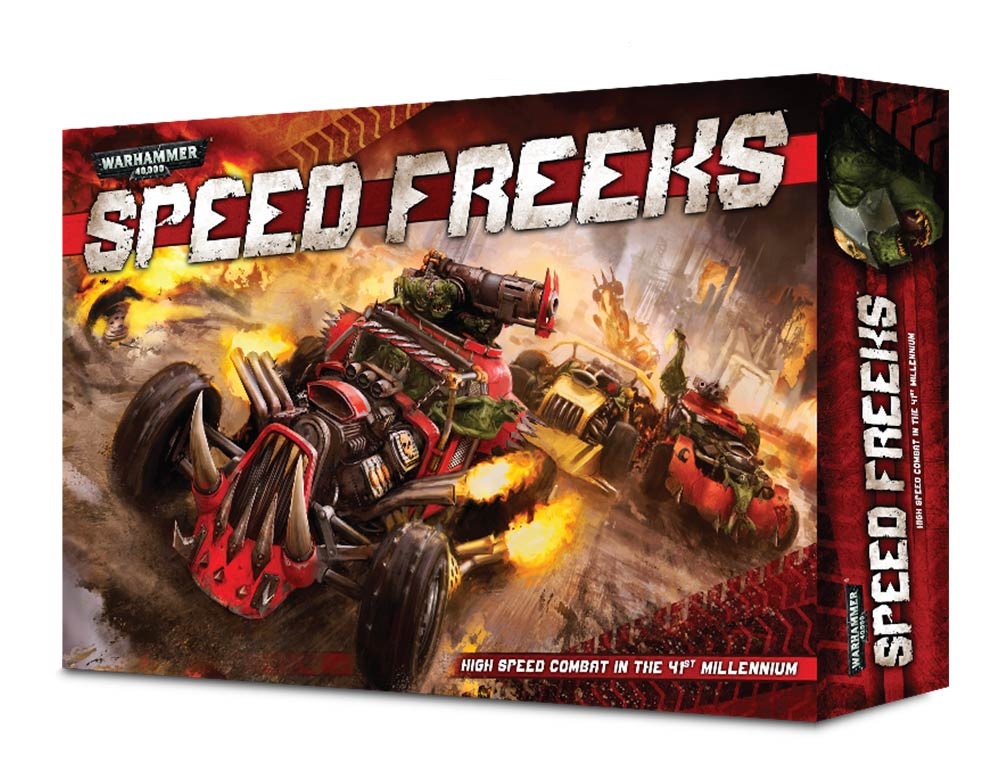 And just so we're clear on this – I'm not saying that Speed Freeks are going to be a playable faction in the next Ork Codex. However, with the boxed game coming out along with all those SWEET new ork trukks/buggies, I sure would LOVE to see Speed Freeks added to the game as a playable Ork sub-faction. Wouldn't you!?
Alright Internet – how would you change/modify/use the old Ork Kult of Speed Rules in 8th edition? Put on your Jr. Game Designer Hat and let us know your thoughts in the comments!