To celebrate the opening of their 500th store, Games Workshop has an entire list of factoids and trivia from the history of GW! This trip through memory lane is no joke as there really are 500 facts to chew through. And we've picked a few of our favorites.
In honor of their 500th store opening (Congratulations, btw) Games Workshop has an entire lists of super important facts that everyone is required to know and memorize on pain of death from your local Commissar. What's that? Oh this ISN'T a reprinting of the Imperial Infantryman's Uplifting Primer?! Well…that changes things.
But seriously, GW has put together an entire list of fun "facts" from the annals of history (mostly) about Games Workshop. It actually is 500 facts which is an impressive feat! You can read the full list HERE – but we've picked a handful of our favorites. These "facts" range from actual trivia, to random thoughts, and even quite a few in jokes. Enjoy:
Fact #2 – The first plastic Space Marines were assigned the product code RTB01 – a now-famous code among veteran hobbyists.
Fact #26 – [Chris Peach] also claims that "coffee is an imposter".
Fact #35 – The enigmatic Incubi Master of Blades is known as Drazhar, but it's actually a ceremonial title which translates as Living Sword.
Fact #48 – One of the earliest Warhammer supplements was called The Tragedy of McDeath.
Fact #64 – Marneus Calgar's middle name is Augustus.
Fact #94 – In Gorkamorka, a classic game of Orkish vehicular combat, the transport capacity of any given vehicle was how many Orks you could stack in it before they fell out.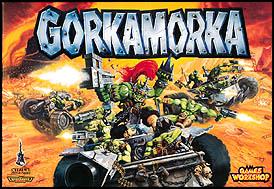 Fact #142 – Based on all studies, it is 14% easier to stove in the head of an ungor with a battleaxe than it is that of a grot.
Fact # 147 – The original incarnation of Marneus Calgar lost his legs to Hive Fleet Locust.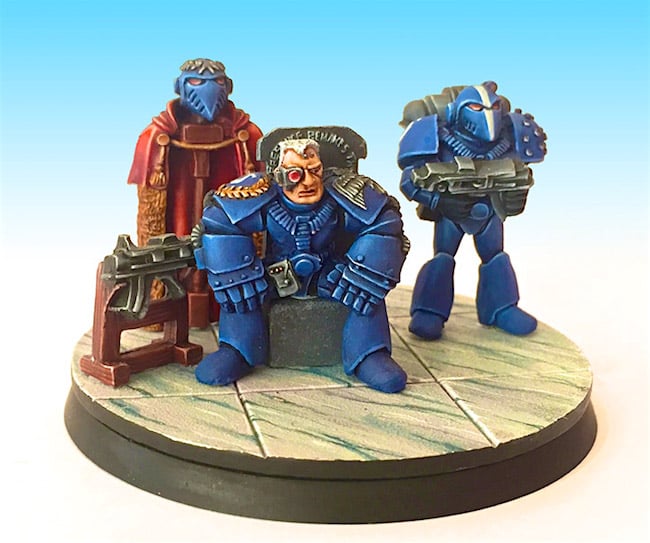 Fact #168 – The Space Wolves Primarch Leman Russ once defeated a Warlord Titanby leaping from a building onto its carapace and beheading it with a single blow of his great blade, Mjalnar.
Fact #177 – The Land Speeder and Land Raider are both named for their discoverer – the infamous technoarchaeologist Arkhan Land.
Fact #194 – Games Workshop's veteran Scenery Builder and Miniatures Designer Dave Andrews has forgotten more about the hobby than any of us will ever know.
Fact #210 – Space Marines were originally designed to wear knee-high armoured boots, but at the time, they couldn't be cast in plastic. Hence their iconic flared greaves were born!
Fact #222 – Aside from Daemonic entities and Necrons, one of the longest-lived characters in Warhammer 40,000 is Asdrubael Vect, who claims to remember the fall of the Aeldari.
Fact #235 – The first description of the Siege of Terra during the Horus Heresy was a short story by William King in White Dwarf 161.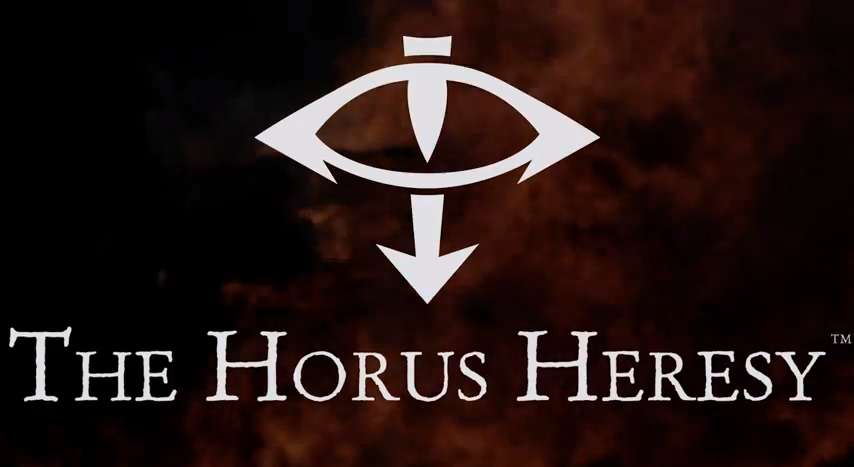 Fact #319 – T'au Empire leader Aun'va has been dead for years and was replaced by the Ethereals with a very convincing hologram with an AI personality.
Fact #340 – The Deathwatch were created during the War of the Beast when massed Space Marine assaults proved useless against the Orks.
Fact #359 – Nagash invented necromancy after stealing dark magic from the Elves of the world-that-was.
Fact #369 – Not all Imperial Assassins are combatants – the Vanus Temple are intelligence operatives par excellence.
Fact #384 – [Sigmar] conquered the twelve tribes of men, forged an Empire, stopped a Chaos invasion, defeated Nagash and saved a Dwarf High King. And that was all before he was 30. What have you done with your life?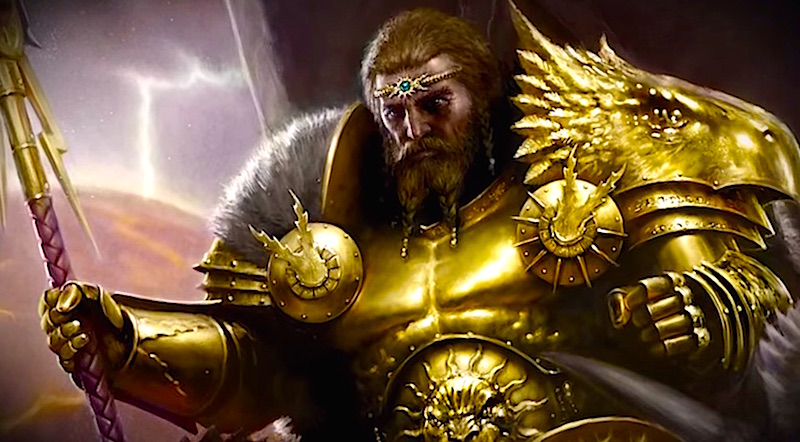 Fact #403 – The first range of paints created at Games Workshop was made up of 18 colours. Today we have over 200!
Fact # 427 – Bugman's Bar is actually the perfect place to hole up in a zombie apocalypse. It's upstairs, has sturdy lockable doors, loads of food and drink and plenty of weapons hanging up on the walls…
Fact #449 – The two missing Pri…[Redacted by the Inquisition].
Fact #454 – Warhammer Helsinki is the most northerly Warhammer store in the entire world.
Fact #486 – Not even The Blue Scribes have read this far.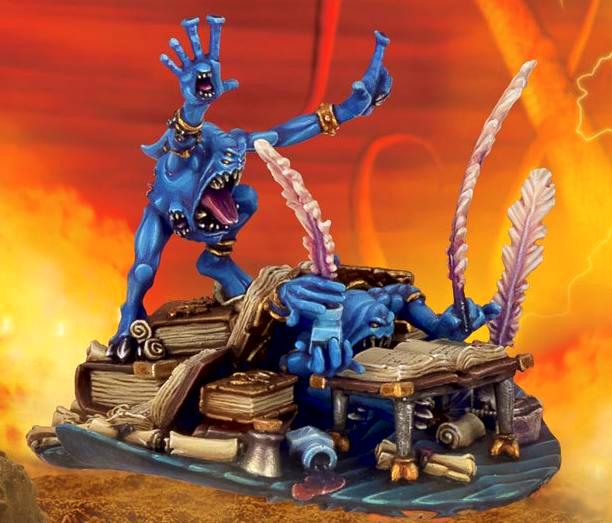 Fact #497 – There are no duplicated facts in this list. Probably.
Fact #498 – Anyone claiming that they know all the facts about Warhammer is wrong.
Fact #499 – Except Tzeentch. Obviously.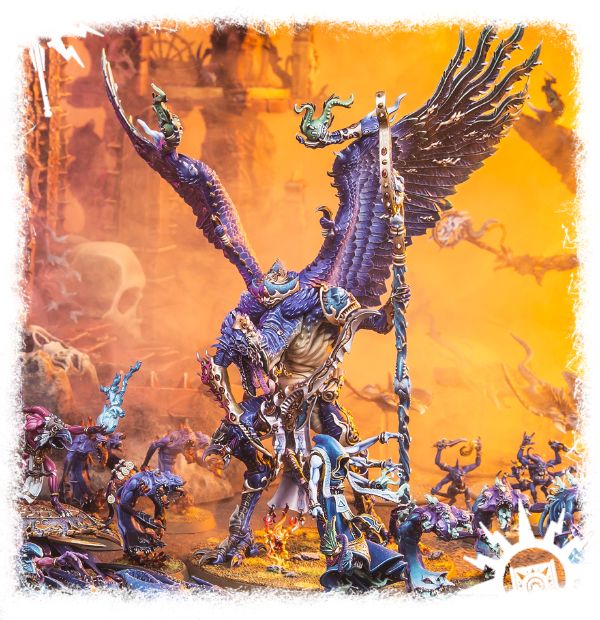 There are (obviously) loads more. I've read them all. I need a nap now. Probably because I agree with Peachy about coffee.
What are you favorite "facts" from GW's list of 500?! Let us know in the comments section!