The Dragonmarked Houses of Eberron are touched by the power of the great Dragons themselves. Manifesting power passed down through the blood, the Dragonmarks can sometimes shape an entire race. Today, the Halflings and Gnomes of Eberron.
We return one final time (for now) to Eberron to once again take a look at the Dragonmarks of Eberron. Passed down through bloodlines, these marks mindianifest magical might, imbuing individuals with the power to change the world, even if only in a small, subtle fashion. The least Dragonmark can empower a crafter, and the greatest of them can found Houses nigh unto dynasties themselves. Humans manifest the most Dragonmarks but, Half-Orcs, Half-Elves, Dwarves, Elves, and even Halflings and Gnomes all have their own particular marks that elevate them above the other peoples of Khorvaire.

At least according to the people with the Dragonmarks, who would really rather you didn't ask any questions at all about Aberrant Dragonmarks. We'll touch on those later, but for now, keep in mind that the Dragonmarks for Halflings and Gnomes function as a new subrace, so you'll still get the "standard" traits for either, alongside your new Dragonmarked abilities. Remember this as we take a look at the Dragonmarks of the Halflings and Gnomes of Eberron.
Mark of Healing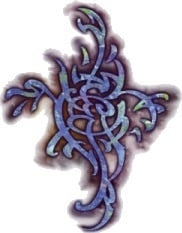 The Halflings of House Jorasco are the heads of the Healers Guild, and in Eberron this puts them in a very interesting position. Most of the temples that operate in Eberron do not tend to sell healing magic, which makes even the lowliest member of House Jorasco a welcome sight throughout Khorvaire. With expertise in healing arts, both magical and mundane, Halflings that bear the Mark of Healing are expert physicians and herbalists on top of magical menders.
And as you might expect from the Mark of Healing, this subrace tends to lend itself extraordinarily well to Cleric, with a +1 Wisdom bonus added to the Halfling's natural Dexterity. This also works surprisingly well for Rangers and Druids as well. And whatever class you pick, Medical Intuition marks you as a healer, allowing you to add your d4 Intuition die to any Medicine skill roll you make.

Additionally Healing Touch lets you spend your hit dice much more actively. Once per rest, as an action, you can spend one of your hit dice and heal a creature you touch (including yourself) for your Hit Dice + Wisdom modifier, which is an interesting ability. Clerics are a natural fit for this, but this ability benefits Fighters and Barbarians with their massive hit dice as well.
Jorasco's Blessing means you have access to Spare the Dying and are your party's stabilizer in a jam. All in all, a solid support subrace.
Mark of Hospitality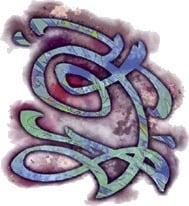 House Ghallanda runs the Hosteler's Guild, and is my personal favorite guild. Run by the Halflings of the Talenta Plains, whom you'll recognize as the Dino-Riding Halflings, the Hosteler's Guild, and House Ghallanda are reputable as both peacemakers and providers of aid to those in need. If you're looking for comfort and succor, the Mark of Hospitality will provide.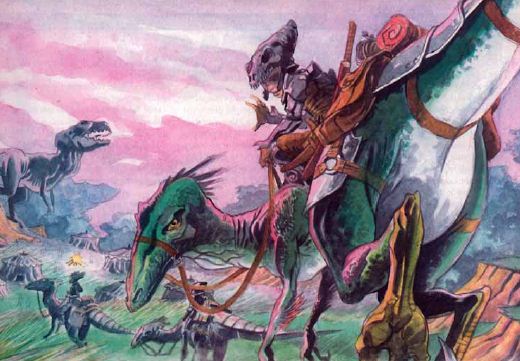 Halflings carrying the Mark of Hospitality are gregarious, gaining a +1 to their Charisma on top of normal Halfling traits. They're incredibly suited to hosting, thanks to Innkeeper's Charms, which allows them to cast friends and prestidigitation so you'll always be ready to meet new folks and make everyone feel their best. And Ever Hospitable allows you to add your Intuition die (a d4) to Persuasion checks, and any check involving brewer's or cook's artisan tools.
All in all, this one feels a little lackluster compared to some, but this is a massively flavorful subrace for folks interested in being able to always put their best foot forward.
Mark of Scribing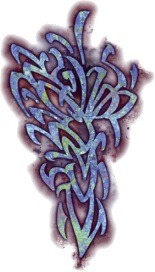 House Sivis is one of the more savory institutions to come out of Gnomish Zilargo. Operating the Speakers Guild, the Gnomes who bear the Mark of Scribing are masters of communication. It is said they can feel the meaning behind their words, and can send messages across great distances. This latter ability is at the heart of the Speakers Guild, and their impeccable reputation has kept them beyond typical gnomish suspicion.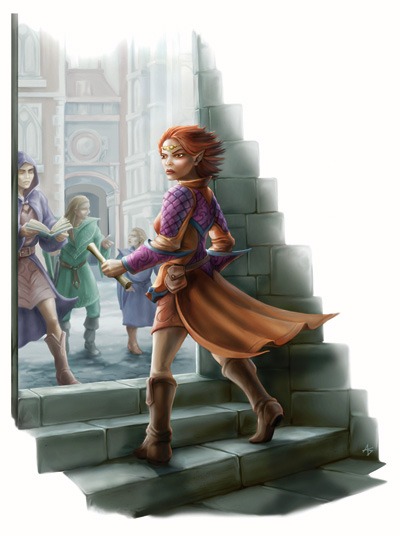 The Mark of Scribing is interesting–another Charisma-based subrace, they get the expected +1, as well as gaining Gifted Scribe and Scribe's Insight, both of which make you suited to being a messenger and scribe. The one gives you proficiency with calligraphy and forgery tools (and lets you add Intuition), the other gives you Comprehend Language once per long rest. Whispering Wind gives you message, so you can send your communiques at range, and Extra Language is, as you might expect, a bonus language.
---
This brings us to the end of the standard Dragonmarks of Eberron. The are still the Aberrant Dragonmarks, and of course the Greater Dragonmark feats–but those will have to wait for another time. In the meantime, please leave your feedback on the Dragonmarks of Eberron by taking WotC's survey, linked below.
Happy Adventuring!