Forge World has a Nu-Retro Speeder zooming your way – The Proteus Pattern Land Speeder is back once again and this time it's got some updated firepower to boot!
The Proteus Pattern Land Speeder is a redesigning of the Rogue Trader Era Land Speeder. Forge World released a version of it back in March. This previous release had limited options but it captured that Rogue Trader look: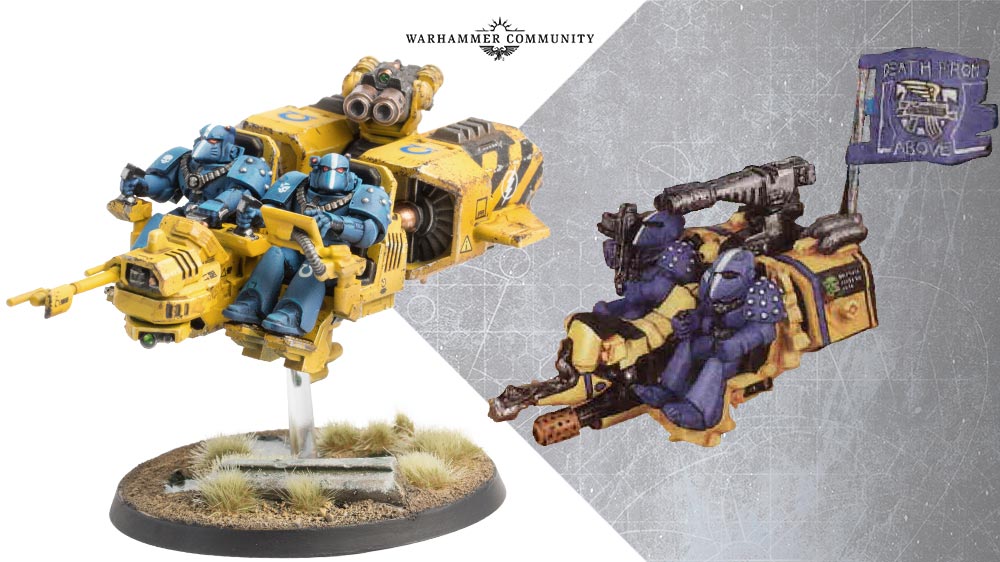 Bulked-up and Built-out
Now they are back once again with MORE weapon options. Get ready to bring the heat AND speed with these nu-classics!
Of course, the classic Land Speeder isn't just a collector's piece – it's also a great choice for a Space Marine Legions army. So, very soon, you'll be able to get your hands on this new vehicle in a new kit featuring MKIV Space Marines and a huge host of weapon options:
That's a lot of fire-power! Volkite, Heavy Bolter, Plasma and Missiles are all being added to this kit as different weapon options. The will certainly add some punch to your Heresy Legion's pie!
The Proteus Pattern Land Speeder should be out from Forge World very soon – but if you just can't wait, you can also get your hands on the nu-retro looking Proteus at different events and at Warhammer World today!
Zoom-Then-Boom! What do you think of this Retro Land Speeder?