Goatboy's 40K List Thoughts: Parade of Flesh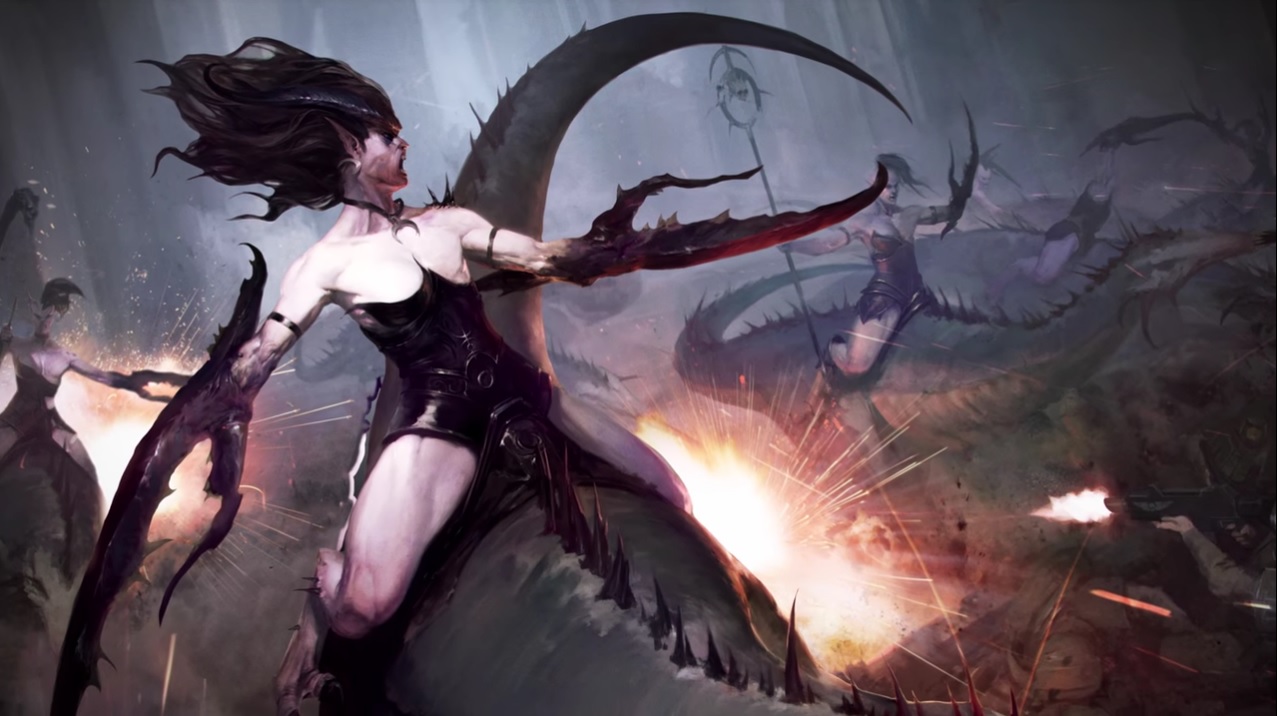 Goatboy here again and the list I want to throw out this week is all about Slaanesh.
I get the feeling we'll have a real strong year of the creepy crab claw people and I want to get ahead of that with some list thoughts.  I initially messed with some Slaanesh options when the Indexes came out.  For a long time I had a rather large amount of Daemonettes and used them pretty heavily in 6th and 7th edition.  I really enjoyed their speed and damage output versus the old tough standbys like WraithKnights and other mean options.  I remember many a game where my opponent was like I never knew anyone who had 120 daemonettes on the table.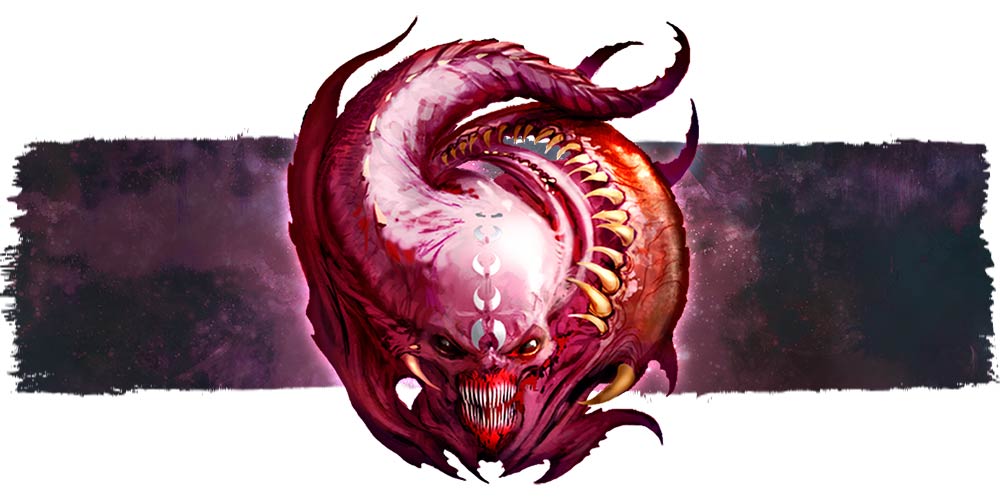 It was rather frustrating to continue to see the kinda of mediocre thoughts put into the old "sexy beast".  I understand it is a hard thing to fully realize and still be sellable to the children.  As the old song said – the Children are our future, teach them well and let them get addicted to plastic crack – with corsets and crab claws.  I think the current Age of Sigmar storyline plus rumored Emperor's Children books will make me want to find all of those Daemonettes, see how many missing claws I have on them, and rejoice in the fact their base size stayed 25mm.
Let's look at the list and break it down like I did last time.  Look at my choices and see if they are worthwhile.  Of course this won't be a solid Slaanesh list – I think there are some things that can help make the creepy monsters great plus it brings in someone you don't always see all the time.  A little bit of Khorne doesn't hurt someone – especially when that Khorne model is hated by the main god of blood himself.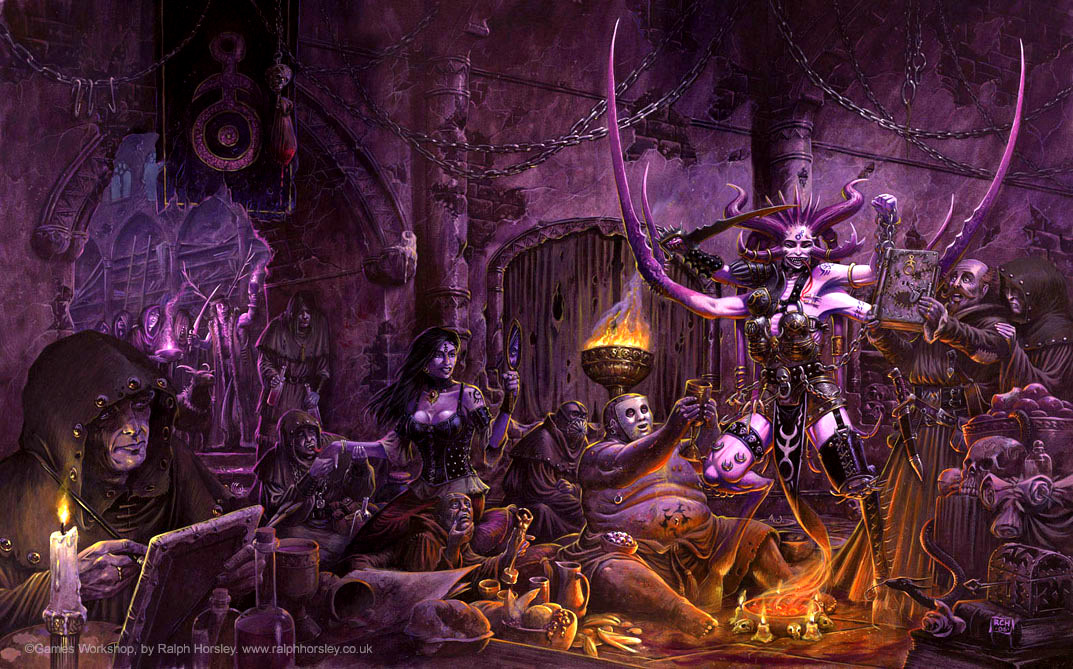 Chaos Daemons Battalion – Slaanesh Style (Extra Pickles)
HQ: Herald of Slaanesh on Steed of Slaanesh (Thanks Index – why isn't this a renamed option like Slithering Horsey Thing?)
HQ: Herald of Slaanesh on Steed of Slaanesh (Thanks Index)
Troops: Daemonettes X 30, Icon, Musician – 235pts
Troops: Daemonettes X 30, Icon, Musician – 235pts
Troops: Daemonettes X 30, Icon, Musician – 235pts
FA: Seekers of Slaanesh X 20, Icon, Musician – 405pts
Chaos Daemons Battalion – Soup Variety – Blood and Rot
HQ: Skarbrand – 360pts
HQ: Daemon Prince, Wings, Mark of Khorne, Daemonic Axe, Malefic Talon – 180pts
Troops: Nurglings X 3 – 54pts
Troops: Nurglings X 3 – 54pts
Troops: Nurglings X 3 – 54pts
Sits you right under 2000 pts and a ton of bodies on the floor.  

All the good stuff was in Slaves to Darkness…
Slaaneshi Tactics
You will most likely deep strike in Skarbrand and use his Aura to lock things down and have a ton of Attacks.  I am wondering if finding a way to get a Slaanesh Daemon Prince might be worth it to Reroll 1's.  The Khorne DP is there to get the Axe and give you a good answer to Knights.  I think using the Gem on another Herald might be worth it to so you can try and turn off a Character at some point.  Having Morty get stuck for a turn might be worth it or having that pesky Castellan not able to do an action at some point.  The Seekers are a flank/harry unit to try and stick things out as needed.
I am wondering if more Seekers might end up being better as they have more wounds then a troop choice – but finding that many guys has got to be a pain.  I didn't add any Fiends in as I went with Skarbrand to lock things down – but it might be worth it to experiment with them.  I know a lot of the big dangerous stuff has fly so they might nearly be as good.   Still Skarbrand can make a mess of things and keep your opponent annoyed when his guys can't fall back so you can shoot up some corset wearing murder machines.
Subscribe to our newsletter!
Get Tabletop, RPG & Pop Culture news delivered directly to your inbox.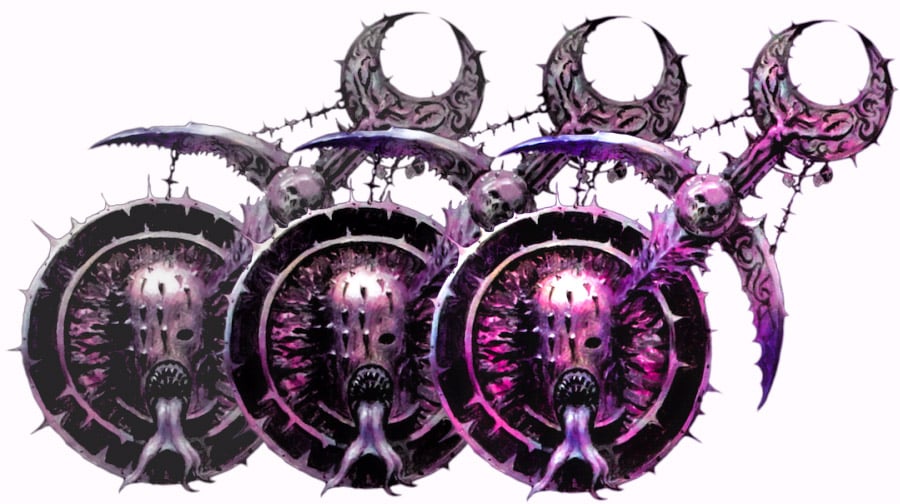 Next week I want to look at some reworked Bash Bros lists based on what I have seen around the internet.  Their seems to be a lot of different ways to build them.  I also wonder if finding another Distraction Carnifex for the army might be worth it.  A Lord of Change with Robe and one less damage Warlord trait seems pretty spicy.
~How does your lists worship Slaanesh?