Games Workshop has a ton of new terrain and paint bundles heading your way this holiday season. Check these out now so you can start planning on which ones you want to pick up when they come out later!
Either someone went through a whole lot of trouble to crate some fake marketing info or these are new Games Workshop hobby bundles heading your way. If you're wanting to stock-up on terrain or paints for your hobby needs, then this holiday season is looking very promising.
The four terrain kits (2 AoS and 2 40k kits) are pretty nice bundles and will certainly help fill out your tables. The Munitorum Hub is probably my favorite because those containers and barrels make for great LoS blockers if you stack them right. The Vale of Ghyran is also pretty useful for either 40k or AoS as it can pull double duty.
As for the paint sets – those are all pretty good deals. I'm not sure about the Storage Box that comes with them but if they help you keep your paints organized all the better. Having a nice paint set is one of those things every hobbyists needs and you'll either build that up over time or you can jump in on one of these bundles and save some money over the long run.
Vale of Gyran $99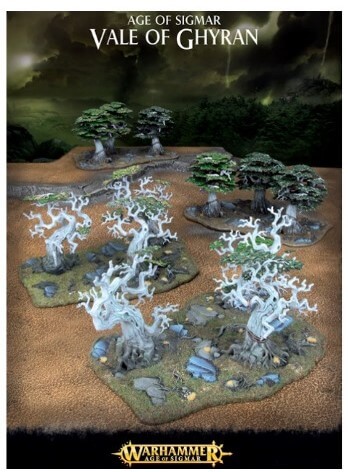 4 Citadel Woods
~17% Discount
Thermic Plasma Nexus $206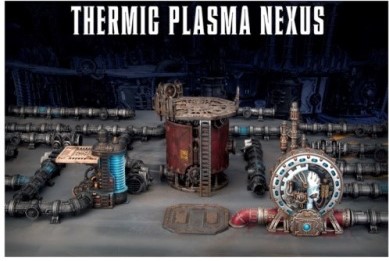 5 Plasma Conduits
1 Ferratonic Furnace
1 Haemotrope Generator
1 Thermic Plasma Regulator
~23% Discount
Munitorum Munitions Hub $206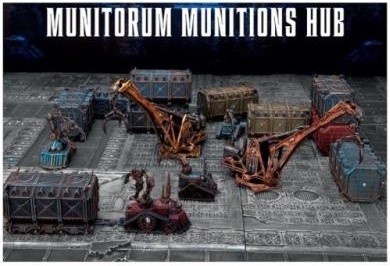 12 Containers
36 Barrels
48 Crates
2 Galvanic Servohaulers
~28% Discount
Desolated Township $132
6 Azurite Ruins
1 Set of Objectives
~20% Discount
Citadel Ultimate Paint Set $289
53 Paints
3 Brushes
1 Painting Handle
Fine Detail Cutters
Mouldline Remover
Storage Box
~31% Discount
Citadel Project Paint Set $206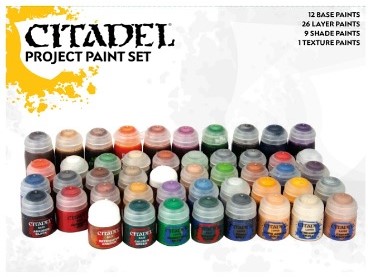 49 Paints
Storage Box
~27% Discount
Citadel Layer Paint Set $248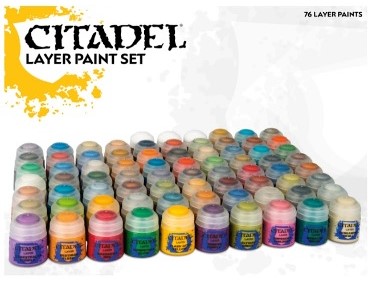 76 Paints
Storage Box
~23% Discount
Citadel Base & Shade Paint Set $206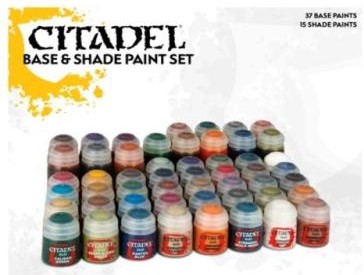 47 Paints
Storage Box
~23% Discount
Citadel Air Paint Set $182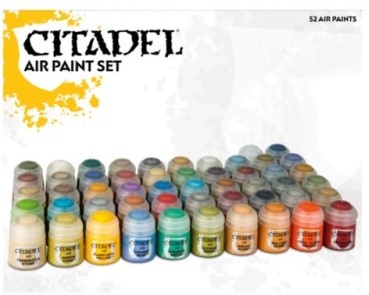 52 Paints
Storage Box
~17% Discount
That Base & Shade Set looks like it could go a LONG way if you used them right…