Games Workshop has unleashed a new vision of things to come and this one is bringing all the dakka! I think something is about to unload a hail of bullets on their target – but who's doing the shooting? Take a look at the latest Rumor Engine!
Get ready to duck! Something from Games Workshop is going full Rambo with a double belt-feed of bullets in this week's Rumor Engine:
We've got a really difficult one for you this week. Is it some form of armoured tentacle or perhaps the spinal cortex of some serpentine beast? Probably neither!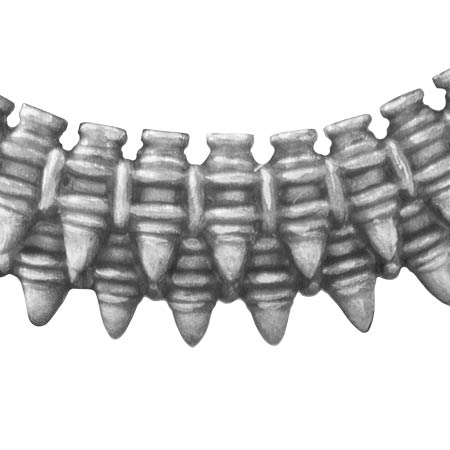 Looking at this, it's clear what we're dealing with. My first reaction is that this for 40k instead of AoS. Next up, I'm leaning toward Imperial tech because, well, they have the largest arsenal of  ballistic weapons in the grimdark. I don' think this is a Space Marine however, but it could certainly be for a heavy bolter. Those are belt-fed in a lot of the models. In fact, it's similar to the Sister of Battle teasers GW put out:
Obivously we're looking at a painted model vs a 3D sculpt but they are pretty similar. However, we've also got to take into account the second belt of ammo. Perhaps this is the ammo feed for a twin-linked heavy bolter or maybe it's a vehicle mounted option.
Alternatively, we know Orks are coming now that we're in Orktober!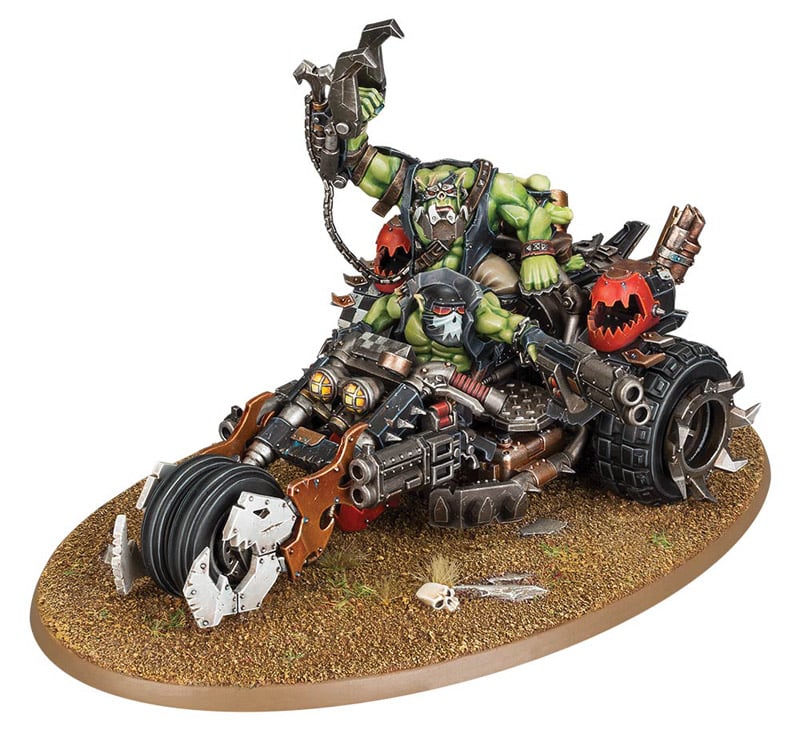 Orks are known to use LOTS of ammo when they shoot – what if this is for another kit, like Lootas or something of that nature? I guess we'll have to wait and see.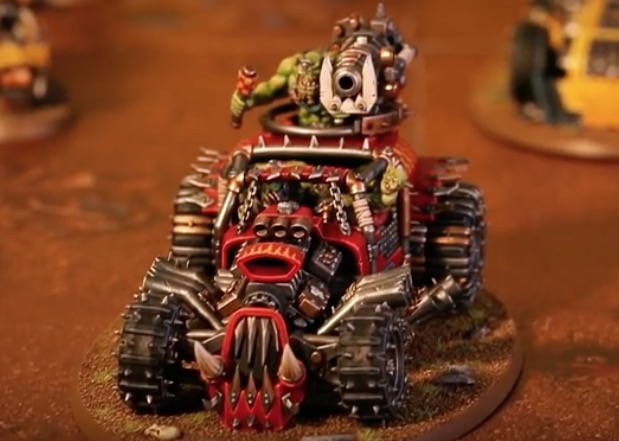 Get ready for more DAKKA!!!