PP: 'Level 7 – Omega Protocol' Second Edition Kickstarter Alive & Funded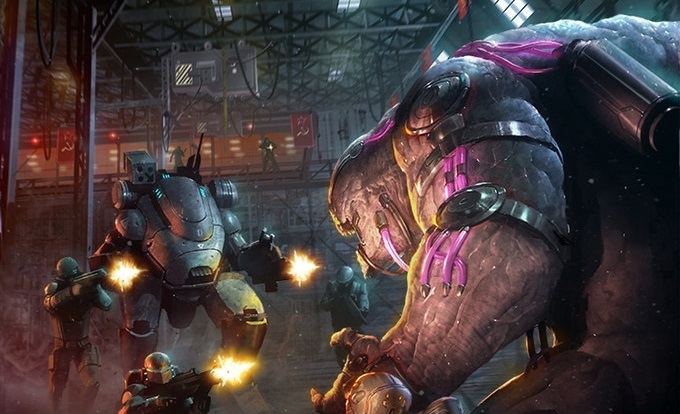 The sold out Level 7 – Omega Protocol Second Edition Kickstarter is live and already funded. Get on this one to score some new minis, game cards, tiles and a whole lot more!
Privateer Press launched a new Kickstarter on October the 15th and it's already funded! Fan favorite Level 7 – Omega Protocol Second Edition is coming your way!
---
OMEGA PROTOCOL is a tactical miniatures-based board game for 2-6 players set in a secret government facility that has been overrun by an alien menace that threatens the existence of all humanity. The Kickstarter campaign for the new edition will give backers the opportunity to acquire not only the updated game but also bonus contents and even a copy of the game's sequel, EXTREME PREJUDICE.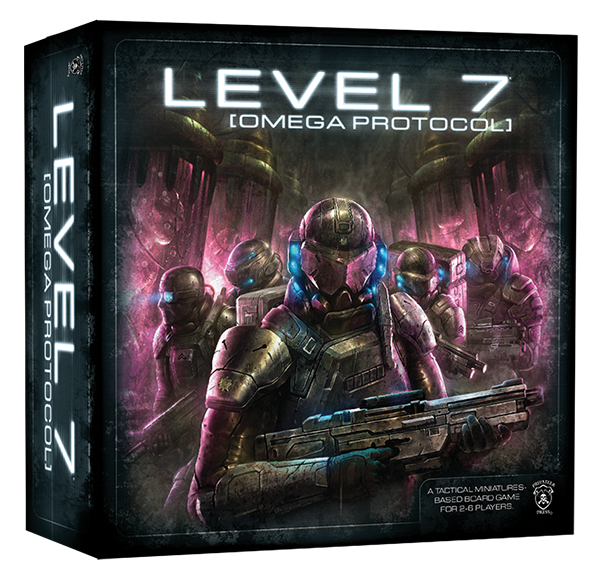 The campaign will launch October 15 and run through October 31. Privateer Press expects to ship the game and its bonus contents in June 2019.
"Ever since OMEGA PROTOCOL sold out in 2016, we've received numerous and frequent inquiries about when it might come back," says Privateer Press' owner and Chief Creative Officer Matt Wilson. "But we can't gauge an accurate demand on a reprint through traditional channels, and speculating on a new print run for a product of this size is too risky, so we're turning to Kickstarter as a tool to determine the true demand and whether or not there is enough to warrant a second edition."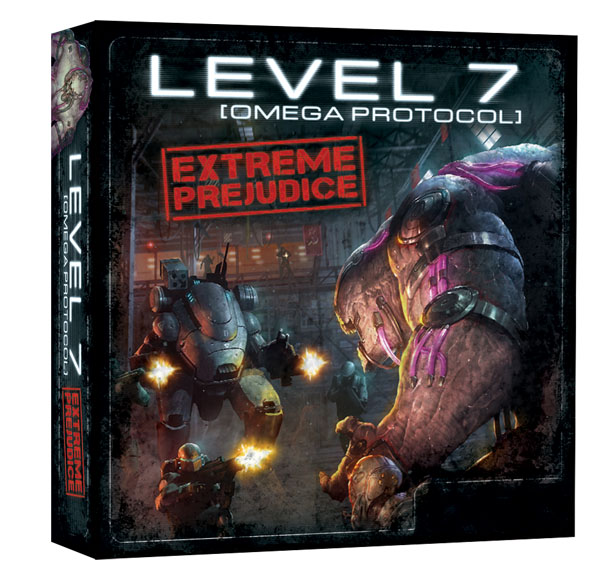 Bonus contents will include a brand-new miniature, new game cards, new room tiles, and more. Backers who already own a copy of the original OMEGA PROTOCOL will be able to acquire these bonus contents as a separate tier while backers who are first-time players will be able to acquire the second edition of the game as well as the bonus contents in a different tier.
Subscribe to our newsletter!
Get Tabletop, RPG & Pop Culture news delivered directly to your inbox.
---
There is clearly some fan interest in this one because the game is already fully funded. There are 4 pledge levels, but one is the typical "1$ – thanks for pledging" option. The 3 actual levels include a $20 tier is just the new stuff. This is perfect if you already own the game. The $90 tier is the Base game plus the bonus stuff and there is the $125 tier that includes the Base Game + Expansion + bonus stuff.
The $125 tier is Limited to the first 2000 backers and as of writing, they are about 1/2 way filled. That option is the best deal of the 3 if you're looking to dive in to Level 7!
Execute [Omega Protocol]