I'm back at it this week, covering some more rules of the game you might not be playing quite right.
Channeling Spells through Clouds and/or Stealth models
Channeling spells through another model can result in some interesting situations. What happens if the target is stealth? What if they are behind a cloud wall? Lets use the Skorne Warlock Hexeris2 to walk through some of these situations. Hexeris2 has the ability to channel spells through any of his warbeasts. We'll also take an Extoller Soulward to pass out Eyeless Sight wherever it's needed.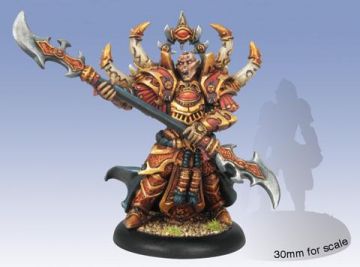 Target has Stealth
If the enemy model has Stealth, any attack who's point of origin is more than 5 inches away will automatically miss. When a spell is being channeled, the channeler becomes the point of origin. So if you can get a warbeast within 5 inches of your target, you'll be able to mitigate Stealth.
If you can't get within 5 inches of your target who should the Extoller give Eyeless Sight to, the caster or the channeler? In this case it's Hexeris that needs Eyeless sight so he can ignore Stealth. That's because the channeler is only used as the point of origin and to draw line of sight. Even though the channeler is outside of 5 inches, it still has line of sight to the model. Eyeless Sight allows a model to ignore Stealth and because Hexeris is making the attack he is the model that needs to be able to ignore Stealth.
Target is Behind Clouds
So what if the target doesn't have Stealth, but is behind a cloud wall? An easy way around this is to run a channeler into or past the cloud wall. But if that isn't possible, who should the Extoller give Eyeless Sight to? Well in this case we have a line of sight issue. Remember that our channeler is used for line of sight, so in this case the Extoller needs to give the warbeast Eyeless Sight.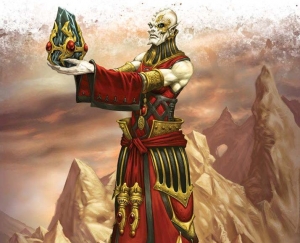 The Lesson Here Is To Always Take an Extoller
Stealth Behind a Cloud Wall
While this is pretty rare, what if your target is behind a cloud wall AND Stealth? We'll in some cases we might need 2 Extollers. One to let Hexeris ignore Stealth and the other to allow the warbeast to see through the cloud wall. However if you can get your warbeast in the cloud wall or within 5 inches of the enemy you'll be fine with a single Extoller.
Failing a Charge For Extra Distance
So it's your first turn of the game and your caster wants to get out some spells, but also wants to apply as much pressure to the enemy as possible. A common tactic in this situation is for your caster to cast spells then declare a charge(that will obviously fail) against an enemy across the table. This is a nice way to get 3 inches farther up the table and still get out your spells on turn one.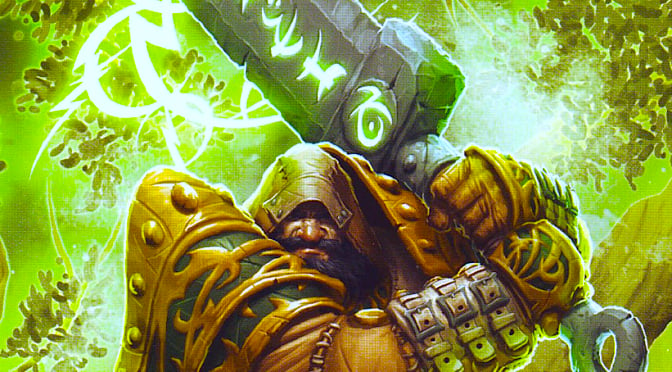 Slow Casters Like Baldur Definitely Like Using This Trick
While this is a pretty common move, there are some pitfalls that players can fall into. The biggest mistake is forgetting that this still needs to be a legal charge. So you need line of sight and you must charge at an angle that would take you into melee with charge target if you had enough movement. With a central LOS blocking piece of terrain being pretty common, this might mean that you need to charge at a model towards the left or right edge of your opponents deployment zone.
Don't forget that failing a charge means your activation is immediately over. So if you are planning to do this you should deploy your army in a way that you can draw line of sight to any models you want to cast spells on before your caster moves.
Drag Attacks – Initials and Buying Attacks
So you're playing your Merc Galleon Colossal and want to get the most of of your activation. There are some infantry models you want to shoot at with your gun ports, but your top priority is to drag in an enemy heavy with your Harpoon and punch it to death. The Harpoon has the drag rule, which pulls in the enemy model hit and then allows you to make 1 free melee attack against it. Because killing the enemy heavy is your top priority you want to make the Harpoon attack first, so that if it misses you can shoot the heavy with the rest of your guns. Seems like a solid plan.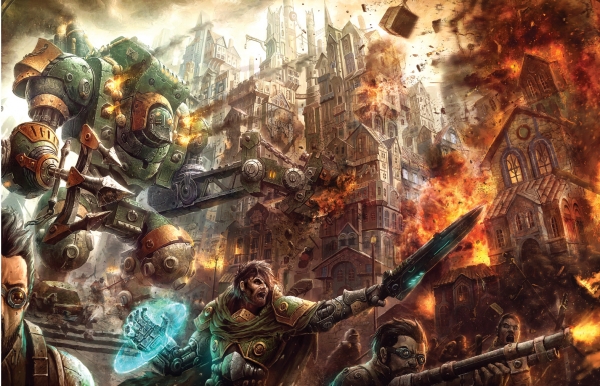 But wait, you decided to make your initial ranged attacks. How can you then buy melee attacks? Lucky for us drag also states "After resolving this melee attack, this model can make additional additional melee attacks…". This is what allows us to buy melee attacks with focus.
You successfully shoot the enemy heavy and drag him in, then make your free melee attack. It can be very tempting to buy a melee attack at this point, but wait! You have to resolve all your initial attacks before buying extra attacks with focus. As soon as you spend a focus to make an additional melee attack you lose any remaining initial attacks! In this scenario the Galleons ideal attack order would be; Harpoon ranged attack, free melee swing from Drag, all remaining initial ranged attacks, buying melee attacks with focus.
Wrap Up
Warmachine is an ongoing quest to play as effectively as possible while also playing a clean game. Hope this helps you in your future games. If you missed it, you can check out the previous Rules You Get Wrong article.
Did you know all these rules? Any other rules interactions we should cover?