Games Workshop is bringing the Metal back with a new celebratory miniature for Warhammer 40,000 – This Noise Marine is ready to melt FACES!
I hope you like throwback miniatures and a nu-Retro for the next generation because GW is busting out a classic. Based on Jes Goodwin's OG Noise Marine, there is a new sculpt on the way to celebrate the holidays!
via Warhammer Community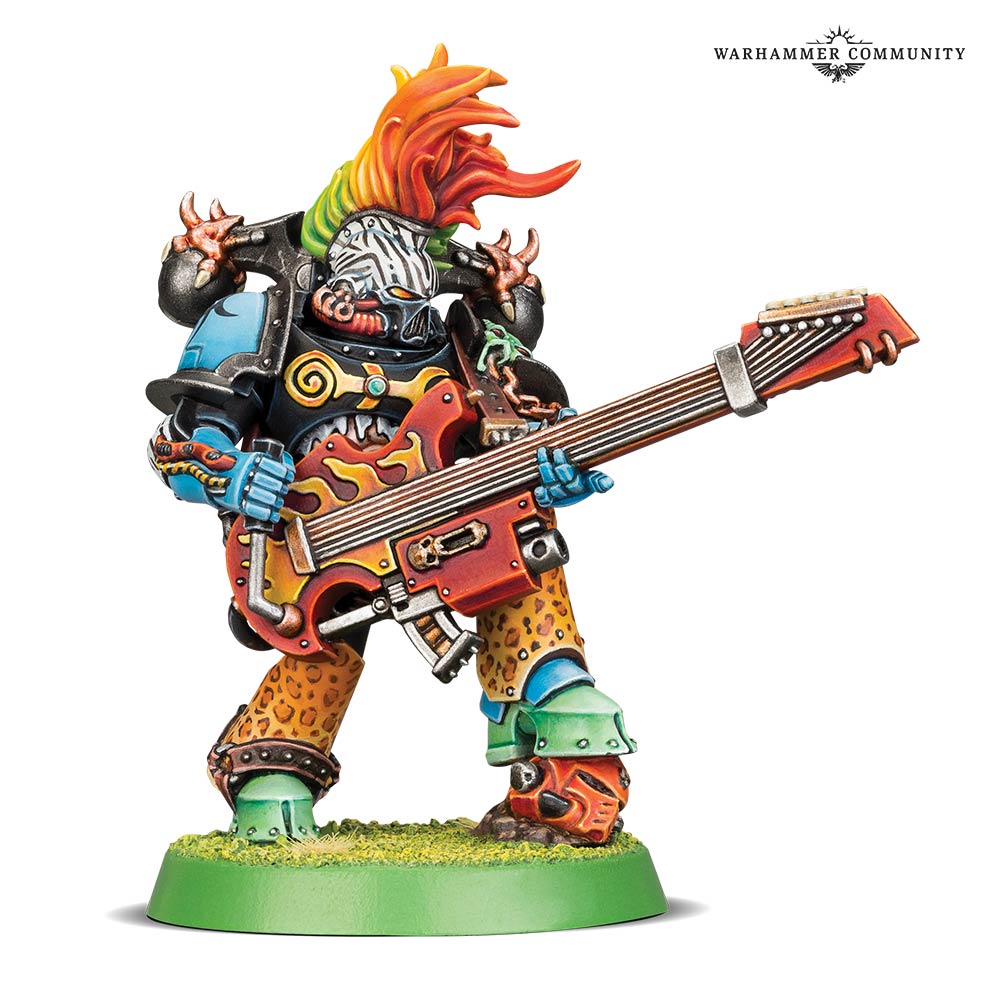 "Your eyes and ears have not deceived you. That was, indeed, a Noise Marine on a bright green flock base – reborn for a new generation. "
It's great to see the Noise Marines getting some love. And for those of you who might not remember their earlier iterations here they are to compare: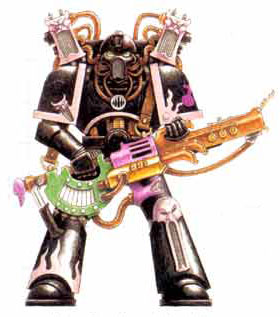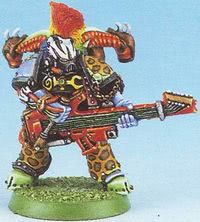 Yeah – that's 'Eavy Metal for you!
What do you think of the new Noise Marine?! Something wicked this way comes from Slaanesh, yes?