There's a new set of rumors on the Marine's next codex slated for 2019. Take a look Battle Brothers:
If there is one thing that GW does like clockwork – it is updating the Space Marine Codex in the middle of an edition. We've been hearing for months that there is a new set of Space Marine models coming and the rumormongers have chimed in today with an updated set of information.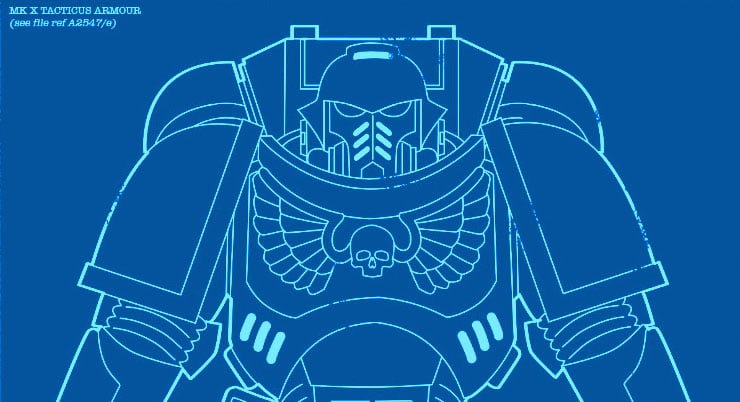 Industry professionals say:
New Codex Space Marines Slated for 2019
Will include a number of new kits for Primaris Marines:
A unit of high speed 1-man vehicles
A Primaris Medium Transport
A Primaris small Flyer
A Primaris vehicle variant with new large turret weapon options
A Primaris Heavy Infantry unit with Assault Terminator weapon equivalents.

Thoughts
The first three are very similar to what has been out there in the past 3-6 months. The high speed unit could be bikes, jetbikes, jump packs or something really funky. The Medium Transport I would guess is a anti-grav Rhino equivalent. There is a little more detail on the size of the flyer – it being on the small size of things – I guess the Storm Talon is the smallest SM flyer right now. Unless the flyer is a transport I'm unsure of exactly what would make it a "Primaris" vehicle (outside of fluff)?  The vehicle variant with new turrets would most likely be a kit based on the Repulsor. It has a large turret ring and could accommodate a lot of different big weapon options up top. It could fill the role of anything from the Whirlwind, to Predator, to Vindicator, or even exotics like the Hunter/Stalker or Thunderfire cannon – Whatever GW thinks is most important for the Primaris vehicle range.  The Heavy Infantry unit would give Primaris only armies a much needed Assault unit – and I would assume is based on  the Mk.X Gravis Armor. I would think something on the lines of Assault Terminators with +1W and perhaps slightly improved weapon statlines.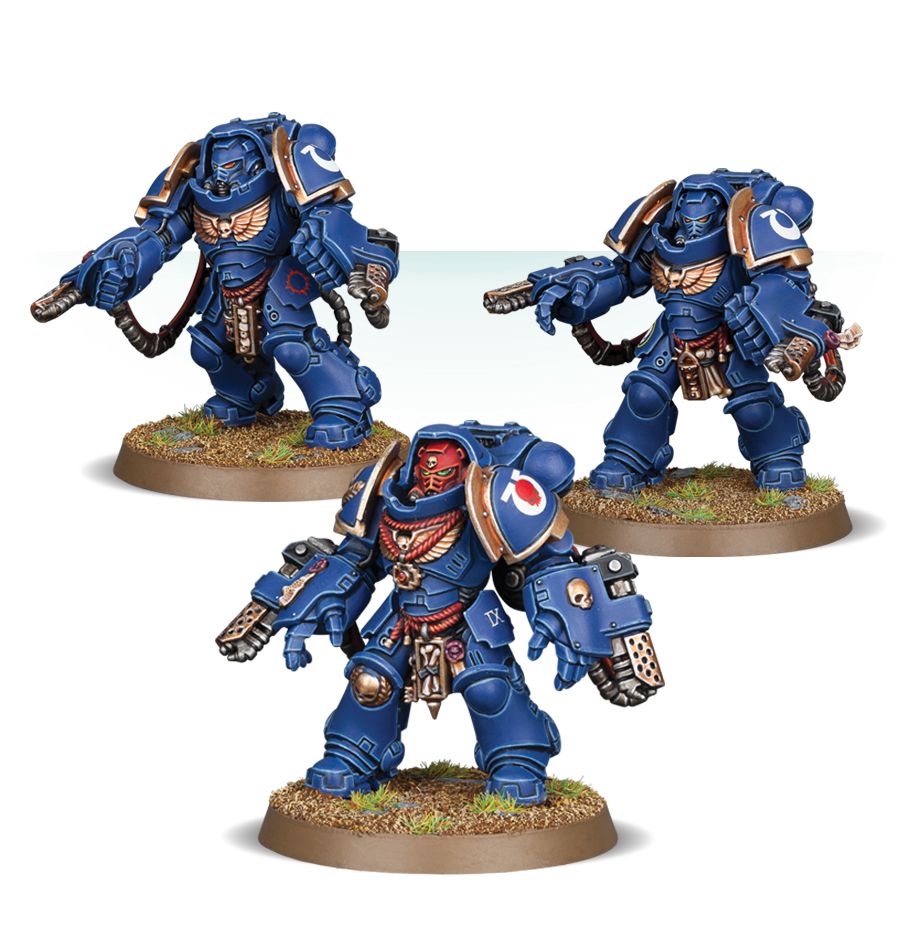 I'm imagining these guys with Hammers & Shields
No word on when in 2019, but previous rumors placed this in the first half of the year. If these kits pan out – this would be a major expansion of the Primaris line, making it much less reliant of the classic marine model range.
~Have at it.