This week on TFG Radio we talk about our experiences at the SoCal Open Grand Tournament, and other happenings in competitive 40K. Listen to our time in foggy? San Diego!
Hey everyone! Adam, Tom, and John are back for episode 28! This episode  they talk about their experiences at the SoCal Open, some lessons from the tournament, and other happenings in the world of 40K! Give it a listen!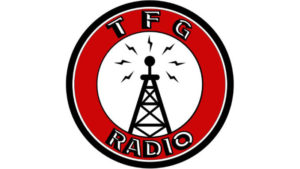 TFG Radio Twitch Episode #28
~I hope you enjoy the show! Be sure to say something in the comments section. Whether it's your opinion of the show itself, or just to suggest something we could talk about in the future, be sure to drop us a line.

If you're a fan of the show, and would like to help us to make the show better, be sure to visit our page and support today. By pledging $5, or more, you get access to our private Facebook group:
TFG Radio Patreon
.